Lenuś
work in progress
A project about my daughter.
Next Project
Jason Honea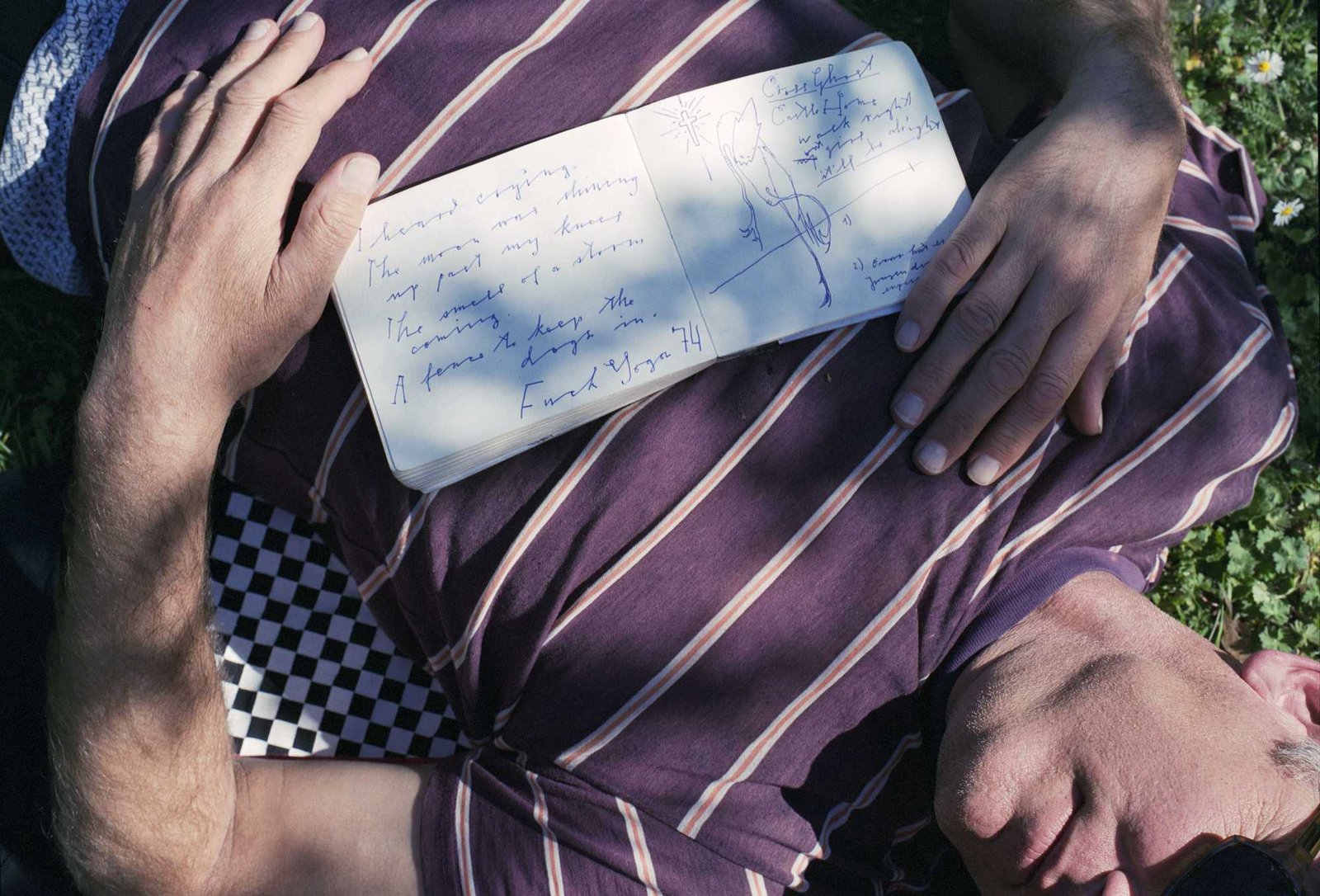 Jason Honea
Jason Honea
coming soon
Jason Honea hails from Northern California's Santa Clara Valley and calls Berlin, San Francisco, San Jose, and Santa Cruz home. He's a rocker, performer, singer, sayer, painter, drawer, and prayer. In an attempt to find out what works about music he straddles history and the lives of the saints to invoke atmosphere, redemption, and quest in an ever evolving exercise in fun and beauty.
I photograph Jason as my friend and a Californian punk-rocker. We shared a flat and now we are best buddies.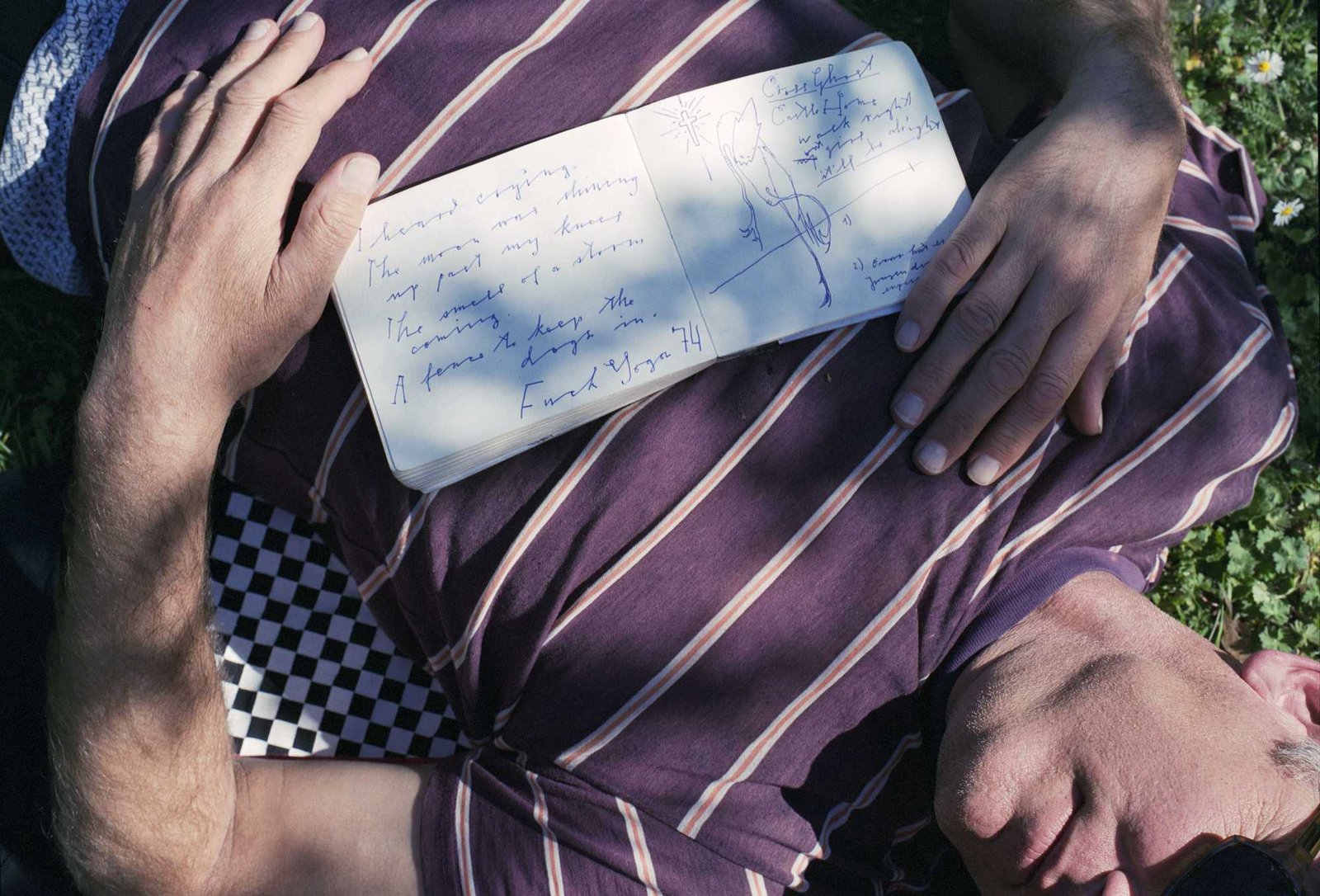 Next Project
Bodywholeness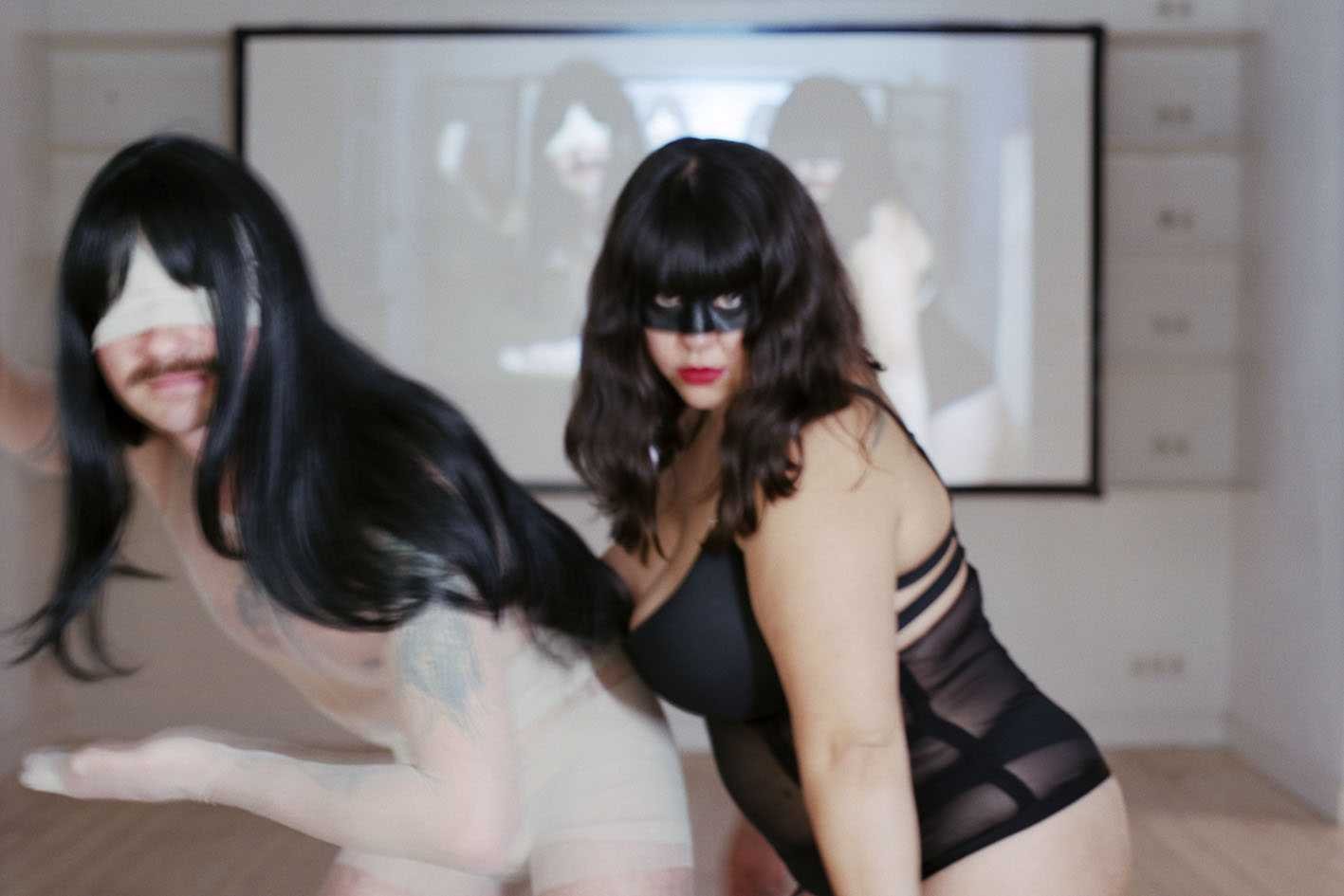 Bodywholeness
Bodywholeness
2019
The title BODYWHOLENESS was created by combining the words body and whole, in a synthetic way it refers to the issues of the project. It is an attempt to think of man as a holistic being, in which carnality is inseparably intertwined with the soul and mind. Such an attitude is important, especially today, when busy with everyday life, overwhelmed by media messages, bombarded by visual stimuli, we forget about the body, we think only about its external surface – its appearance. We cease to be in the body, to be the body, to be the BODYWHOLENESS. Is it possible to take at least a small step to be closer to the body, as it used to be?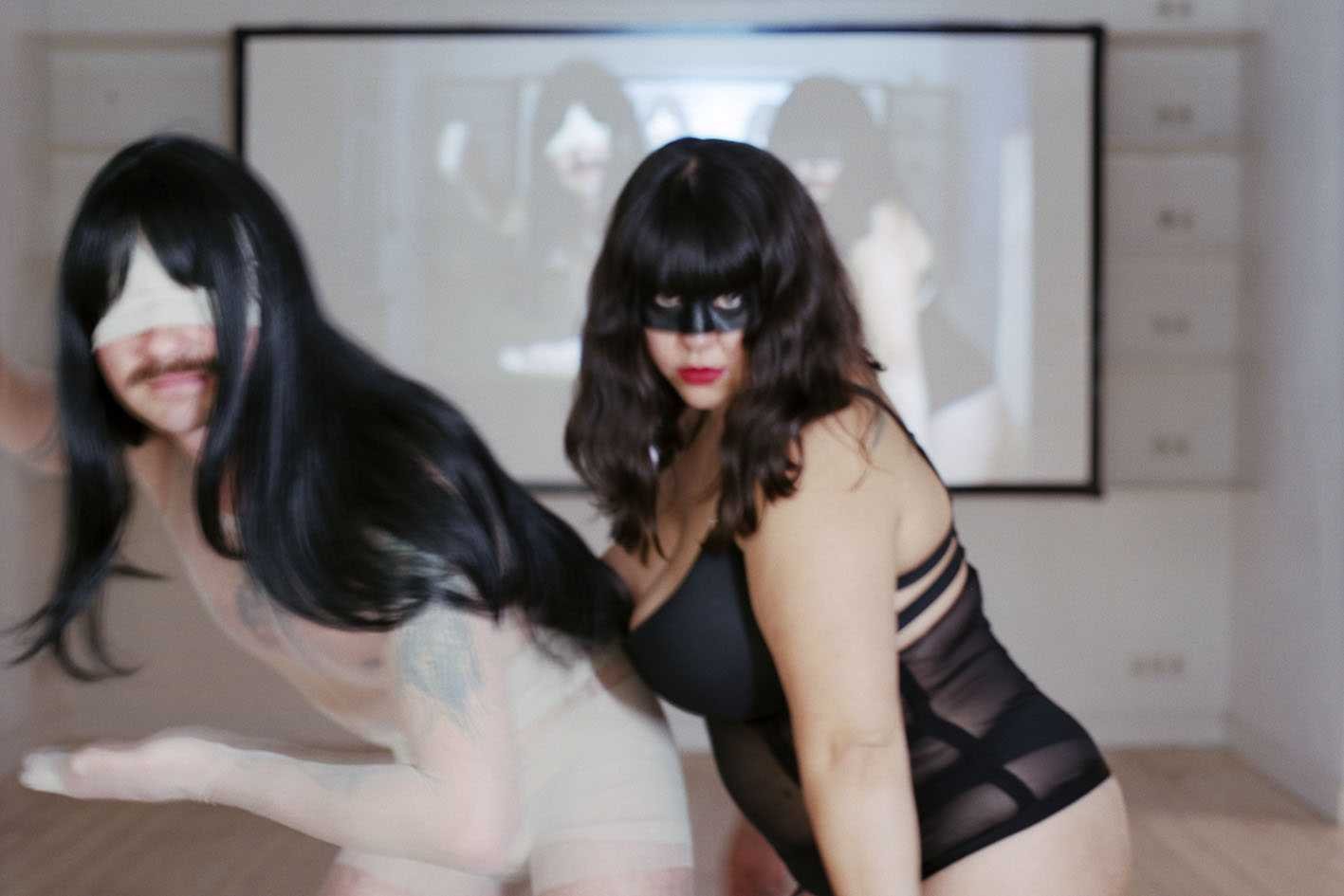 Next Project
@Smilefomedaddy
play
@Smilefomedaddy
@Smilefomedaddy
2010-2020
@Smilefomedaddy is a project that I have been creating in the last decade in cooperation with my muse and friend Patrycja. Over the course of years we transform from princesses into queens of life, conscious of our power and boundaries. This is a story about coming out of our shells, discovering our femininity and maturing along the way. It is a visual journey somewhere between Warsaw and Berlin. It is almost like a fairy tale therapy, giving us a chance to face our own shame and discover our bodies. In order to live fully, we must give ourselves permission to desire and find joy. Too often this is forbidden.
Next Project
bibgul
bibgul
bibgul
2018
The photo project portraying Bibgul who calls herself an Experimental Amateur Exhibitionist/ Filmmaker/ Famous Dancer / Percussionist /Sexy
Hat / Fashion Designer. Her child-like yet provocative charisma inspired both artists to have together several shootings over a period of 2 years. To disobey the fashion industry's snobiety and fakeness, they developed a rough and controversial DIY working style and Szproch with a sense of irony decided to finish a project in the form of a glamorous magazine mock-up in an edition of 10 copies.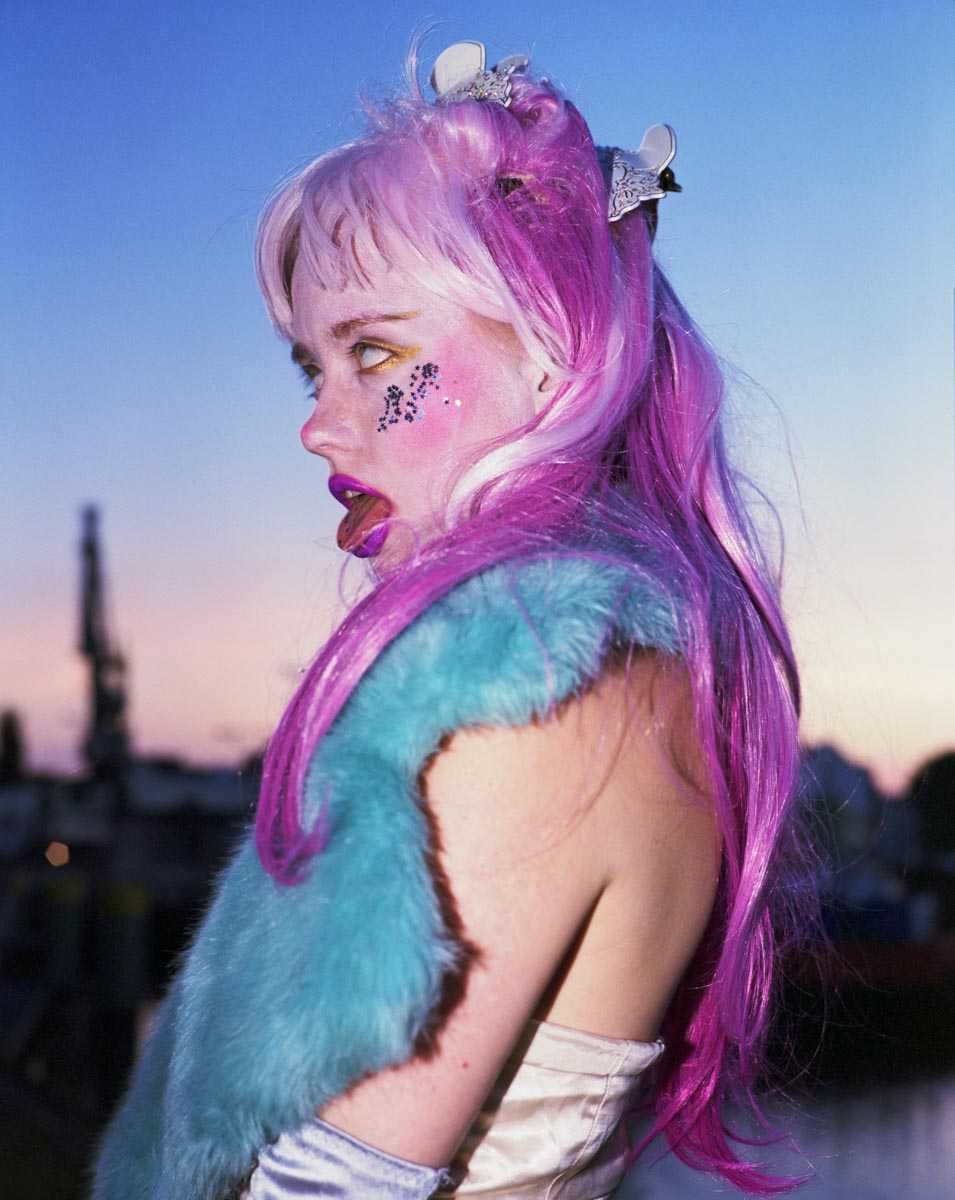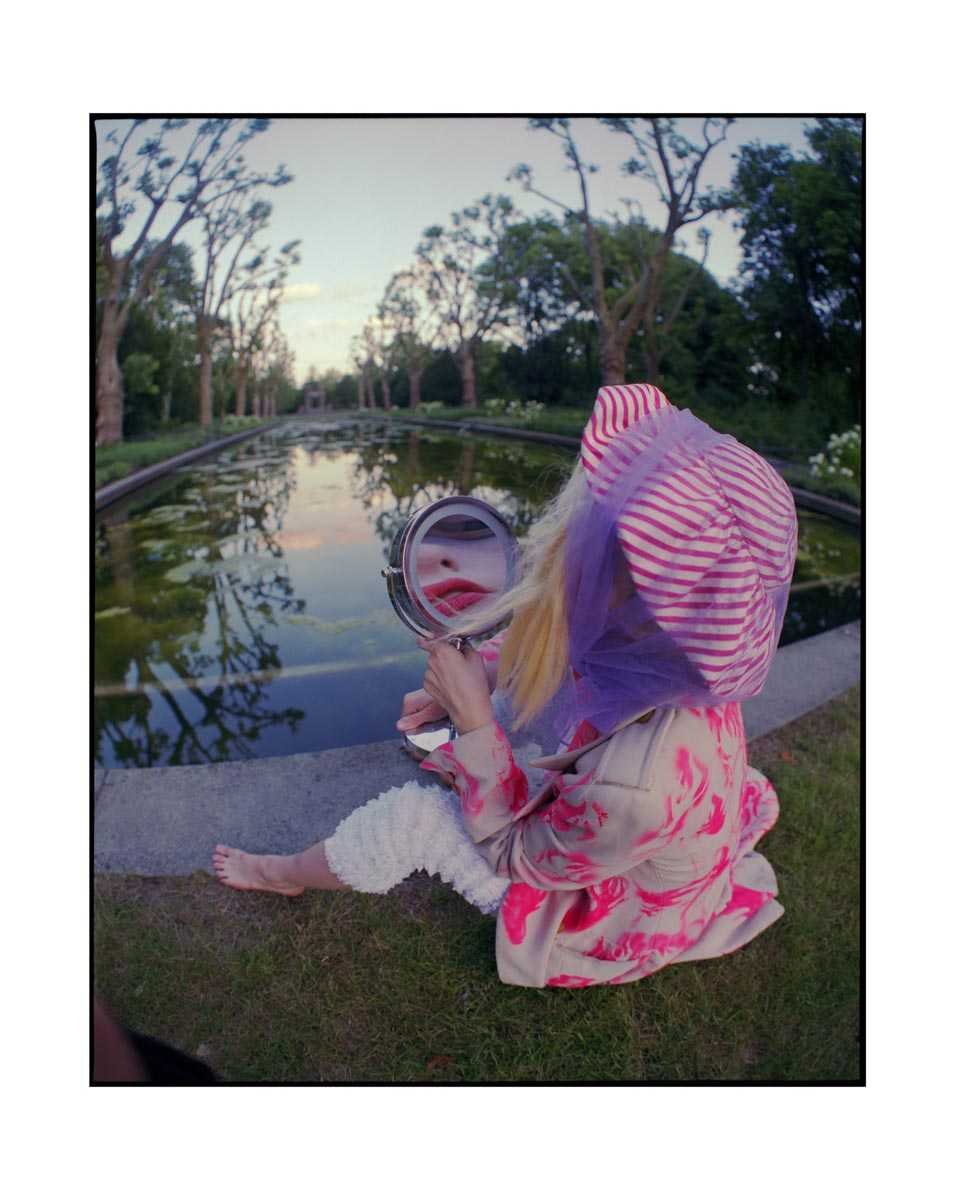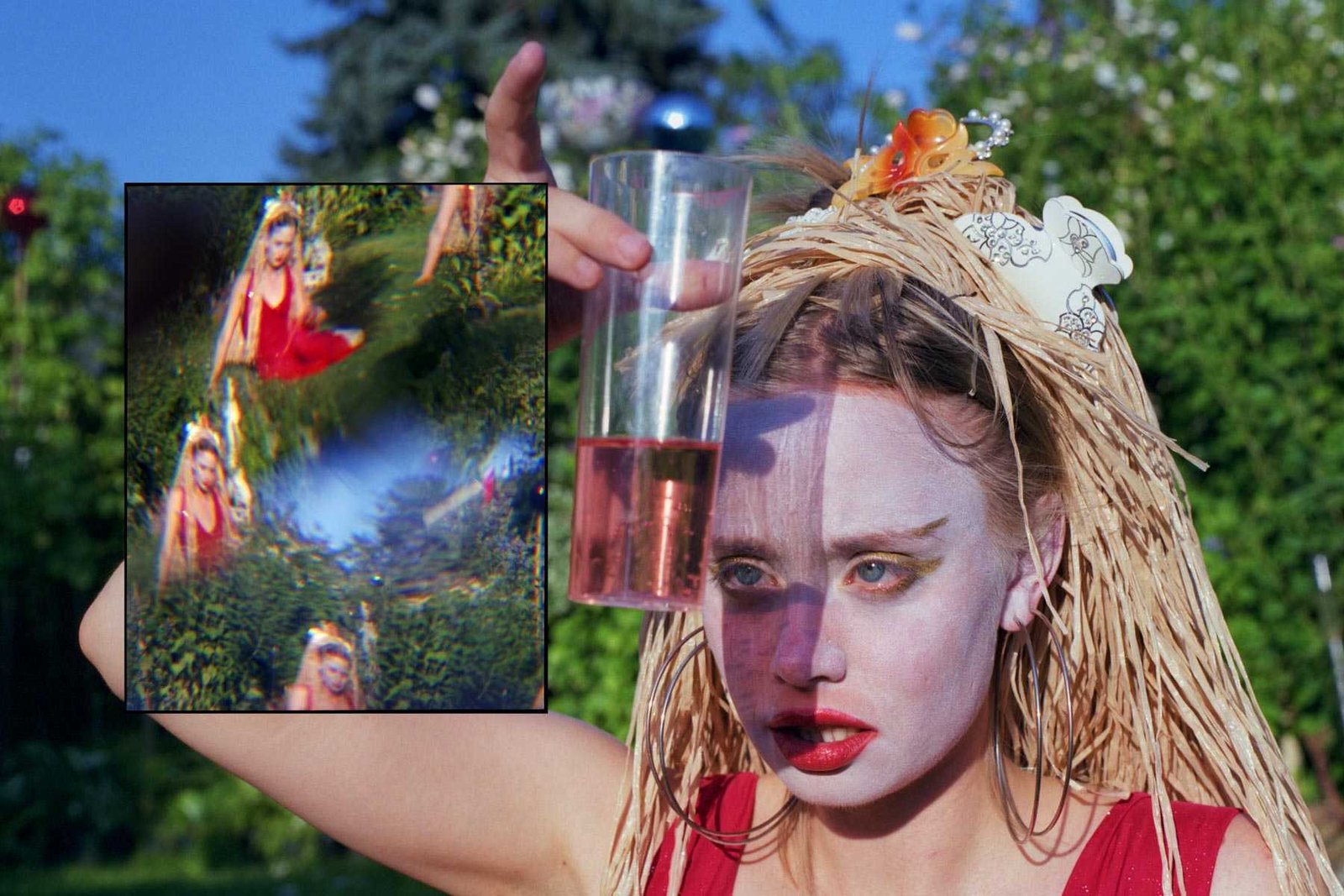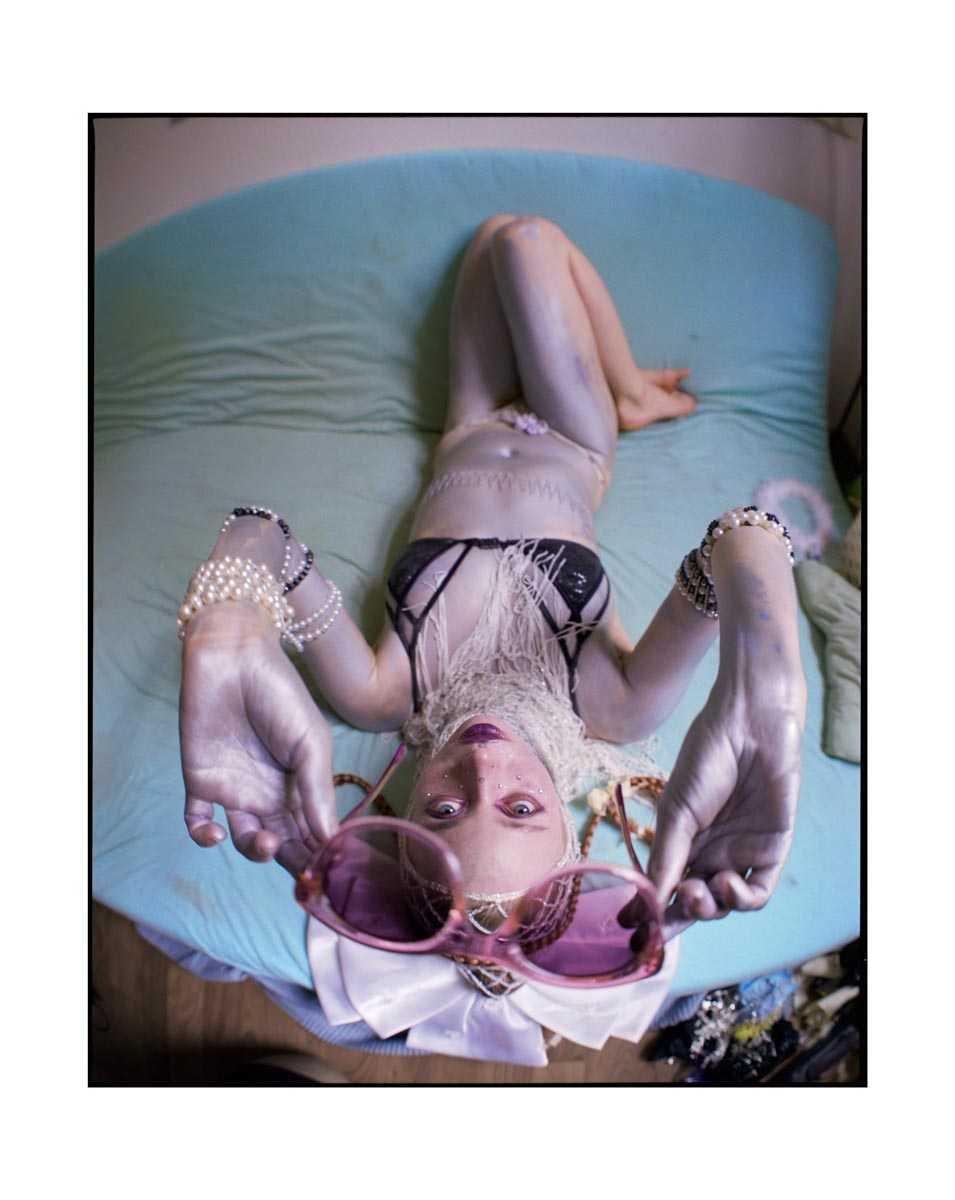 Next Project
Berlin Wunderland for 4SEE MAG
Berlin Wunderland for 4SEE MAG
Berlin Wunderland for 4SEE MAG
2017
Berlin is the mecca of colorful artists from all over the world. They all make a pilgrimage to this city to become part of the vibrant and world-renowned performance and creative communities. This is a little decadent but fashionable, still, absolutely groundbreaking fantasy world photographed for the Art Issue of 4SEE Magazine.
Next Project
house of doll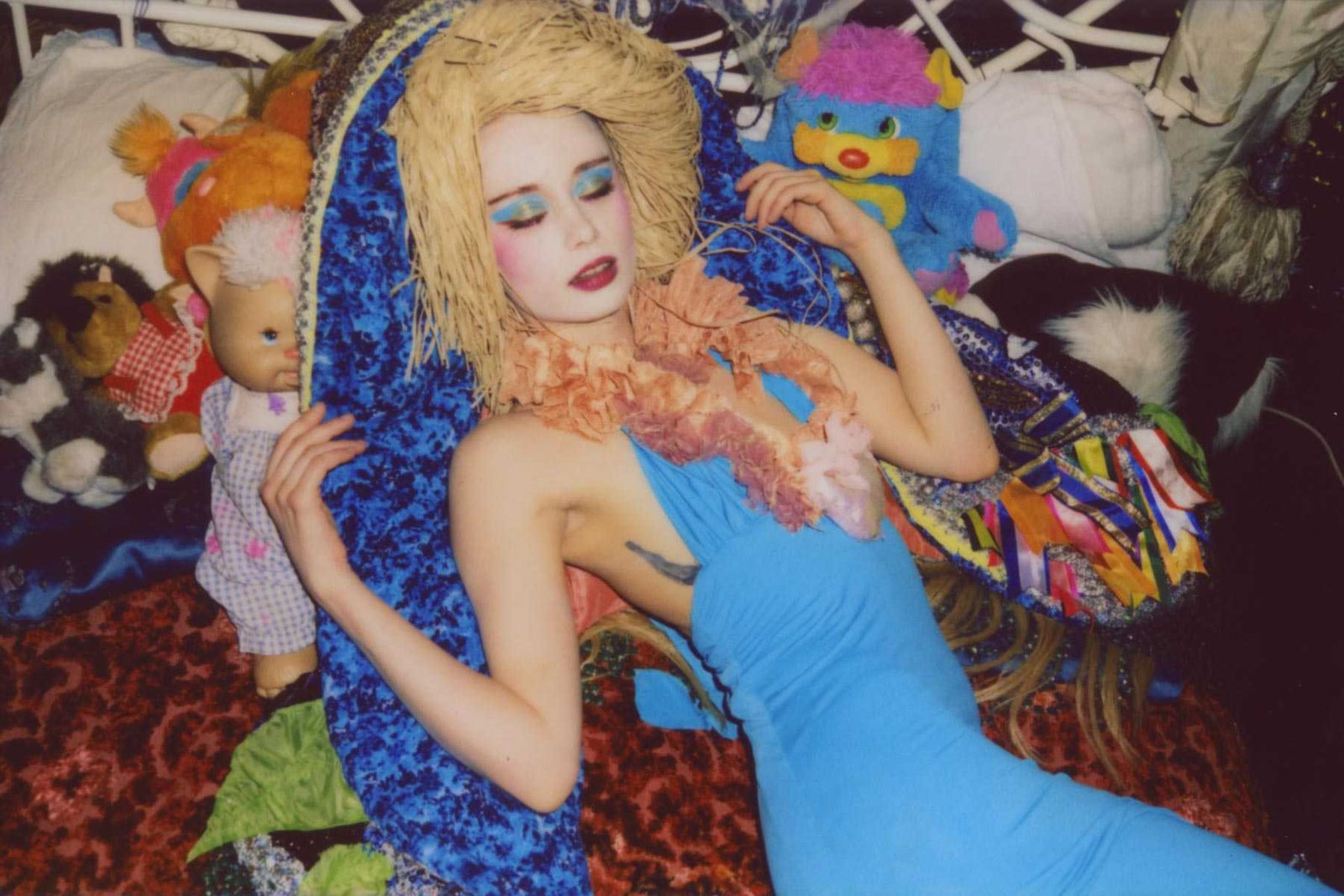 house of doll
house of doll
2017
SOPHIE SONI is a multidisciplinary artist and founder of HOUSE OF DOLL. Her mixed media collages range from wearable art pieces to site-specific junk installations and sculptures. Scouring abandoned spaces and exploring the obsessive nature of material object attachment and collection, all resources used in her work are reclaimed rubbish without exception.
An editorial and a live shooting performance collaboration with House of Doll at Neurotitan, January 2017, Berlin, DE
The intermedial action between a performer Bibgul and a photographer Joanna Szproch is the result of a meeting between the medium of instant photography with the art of performance. Photographer captures the performer's exhibitionism balancing somewhere between girly-infantile and slutty-vulgar.
Performance is a part of Rubbish Fairy's installation House of Doll.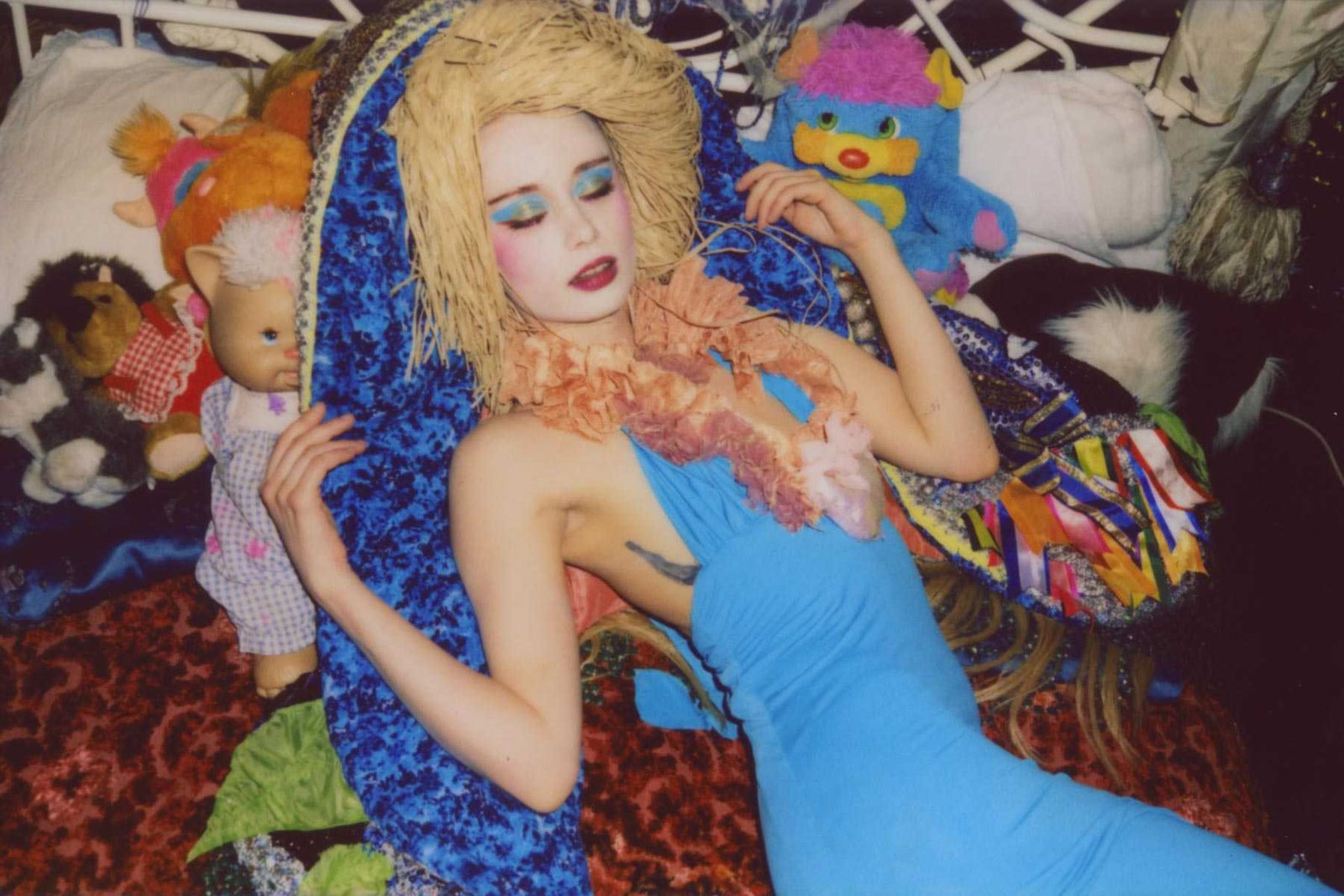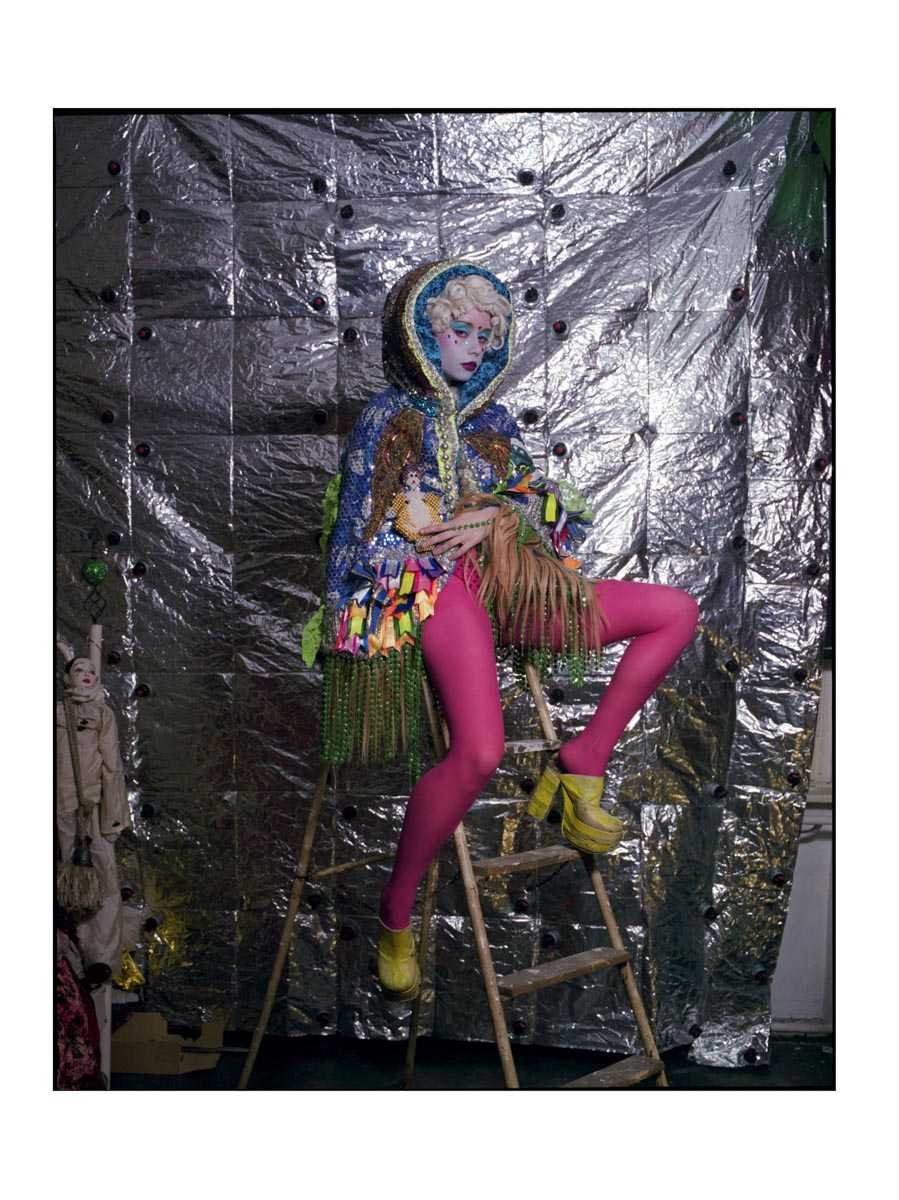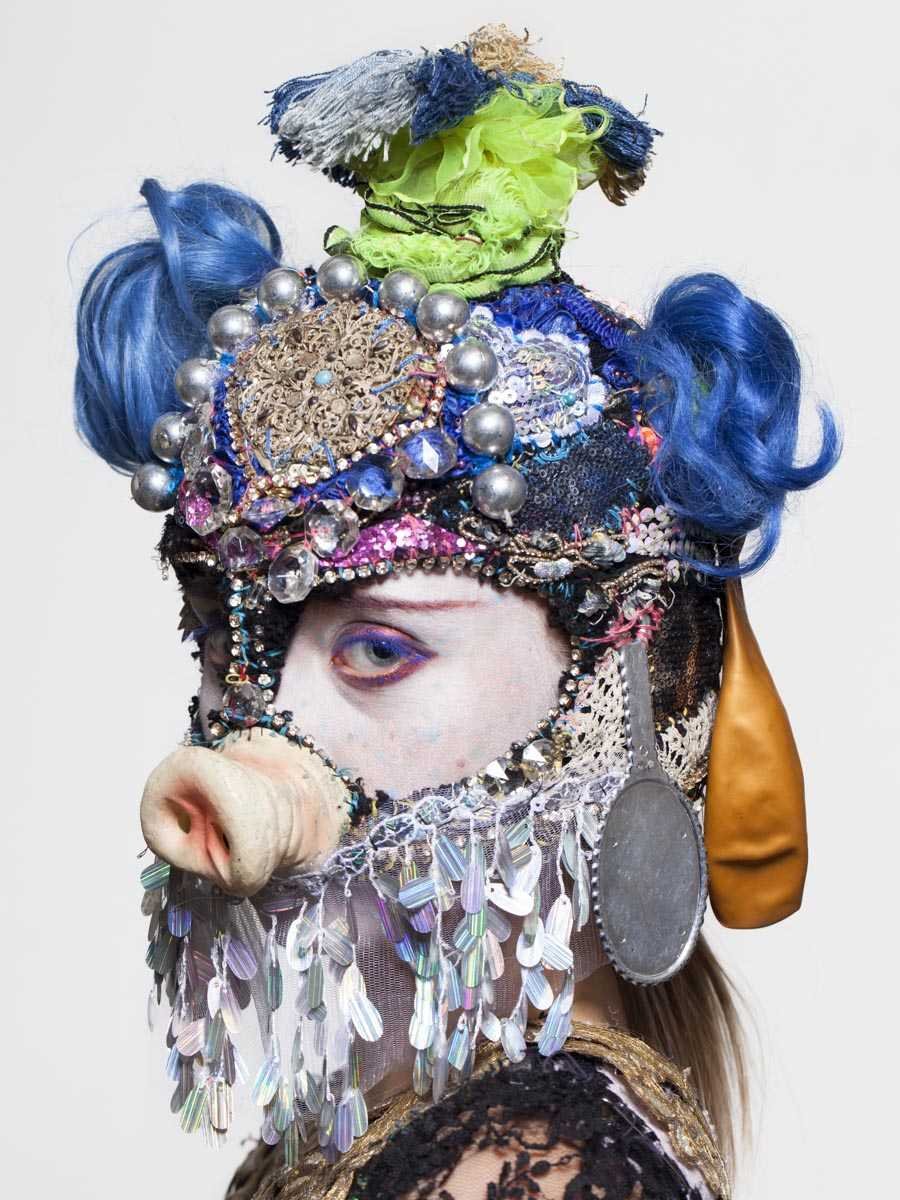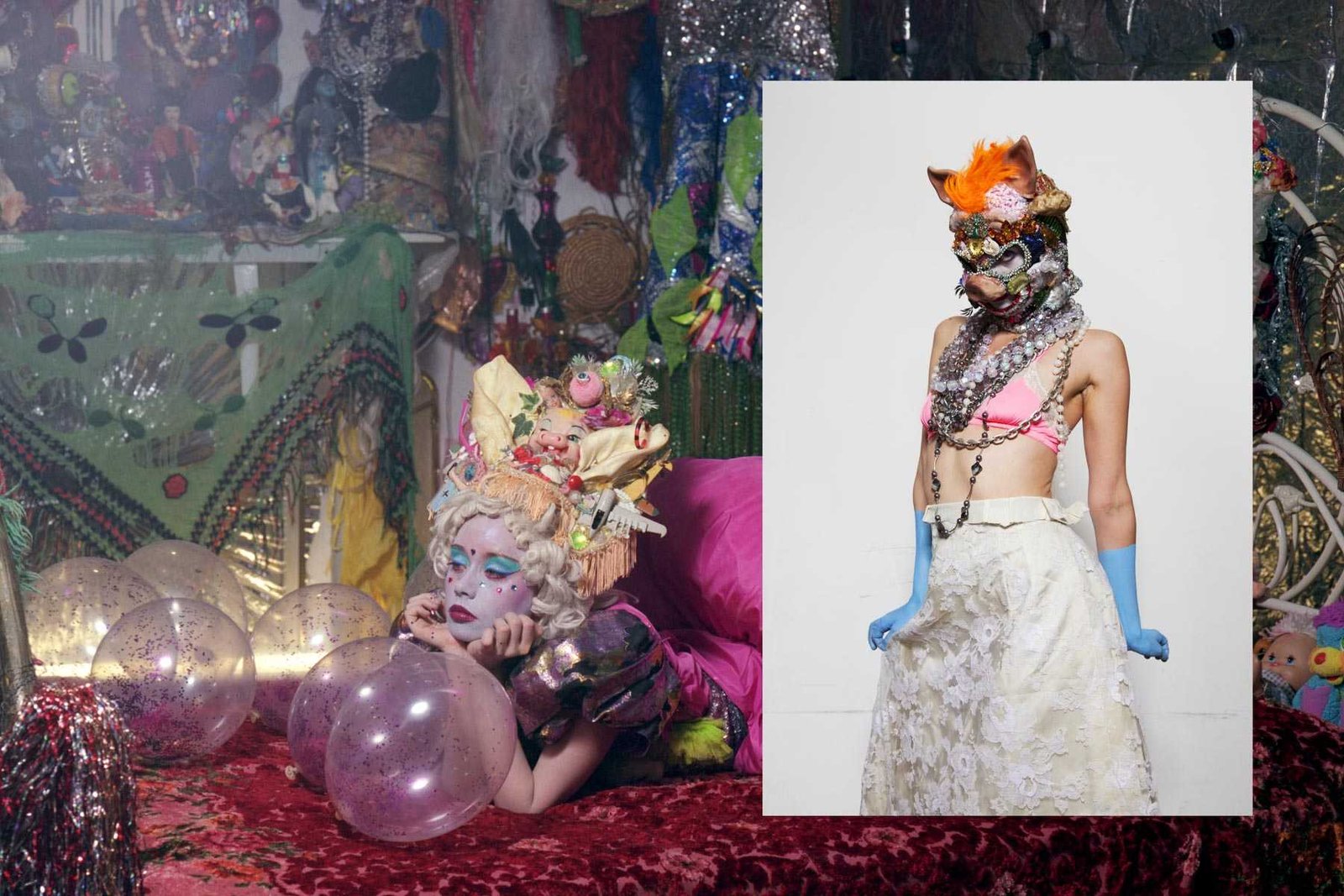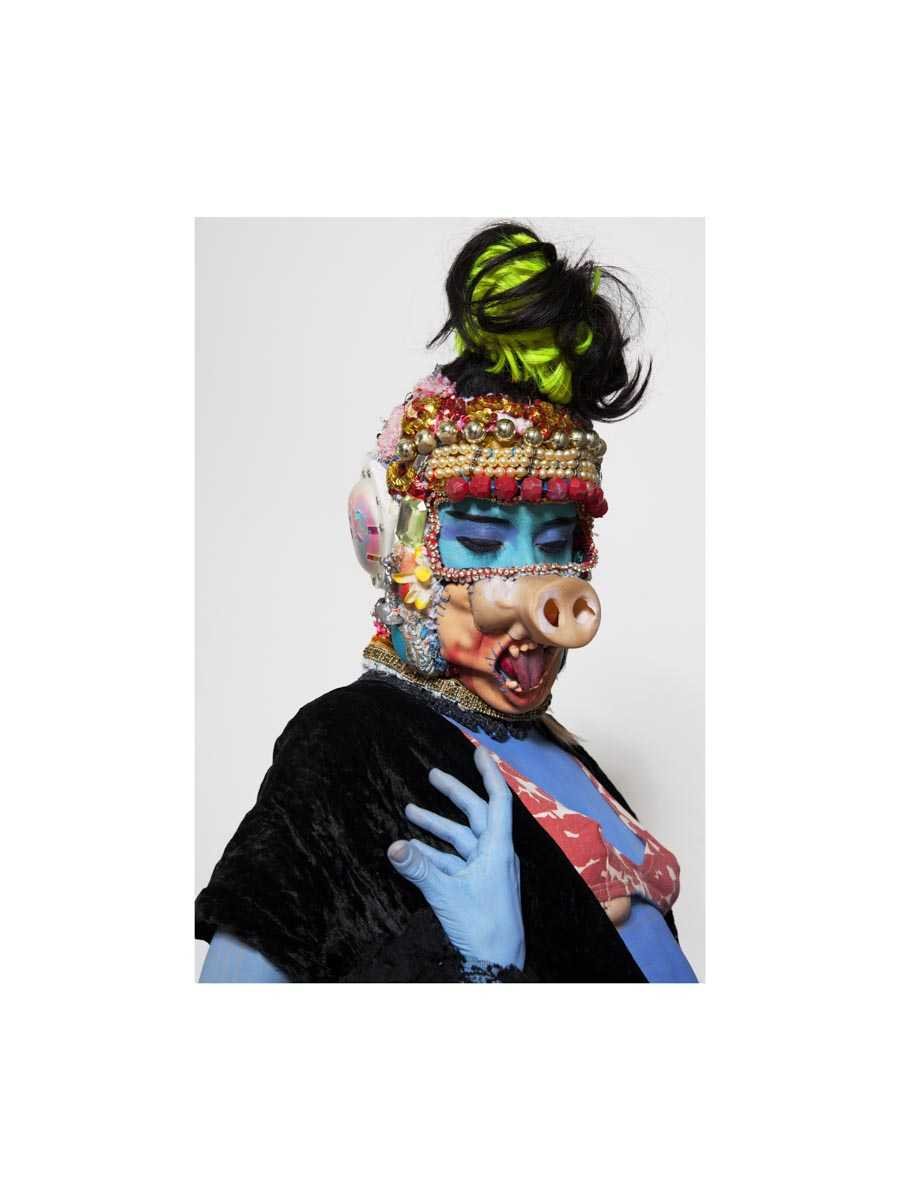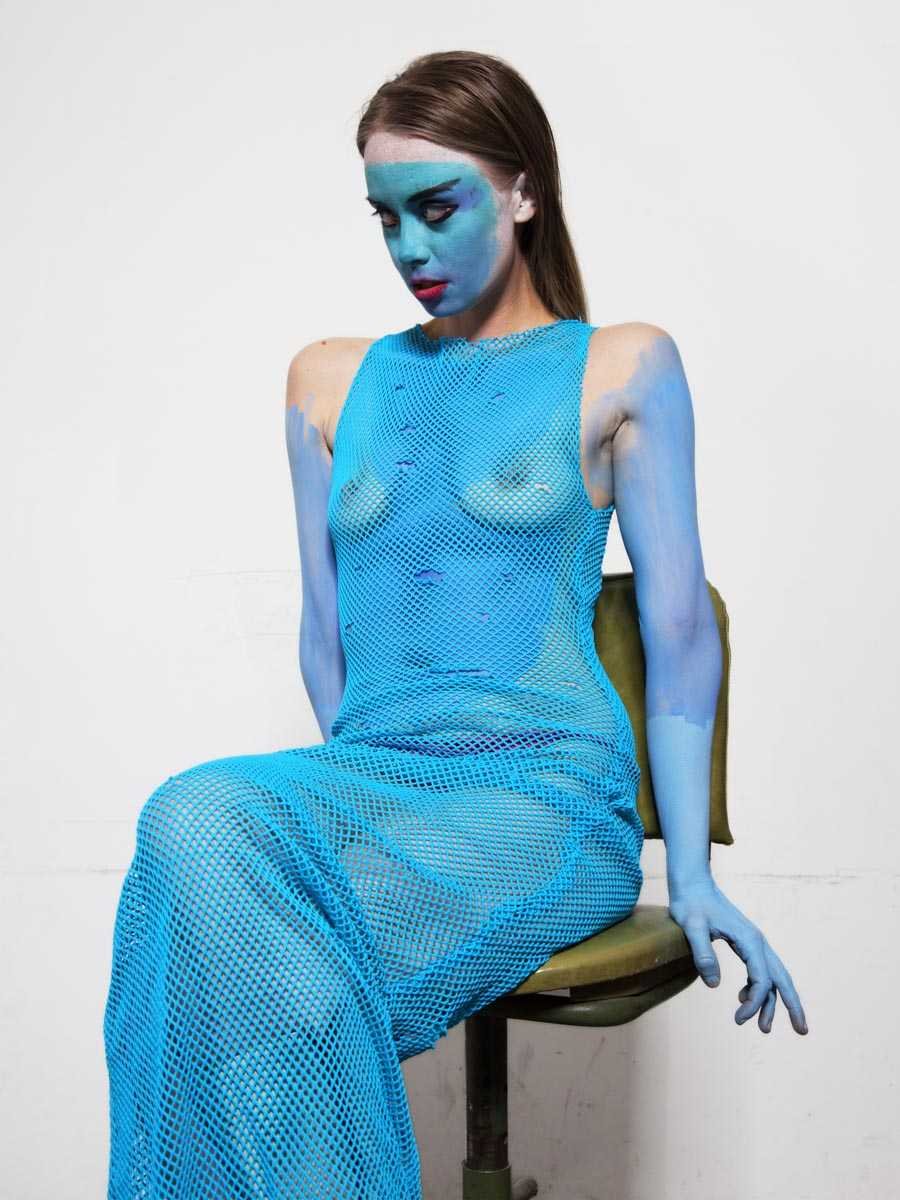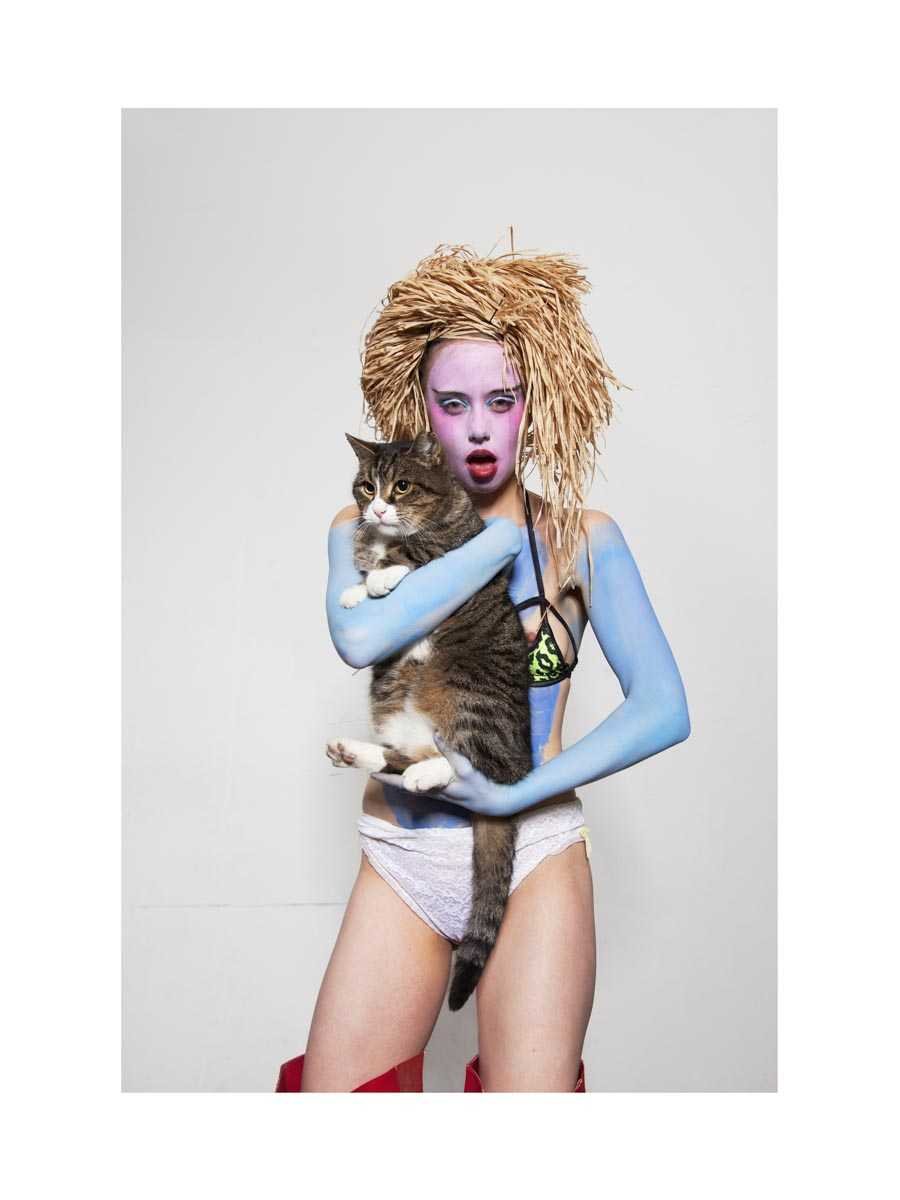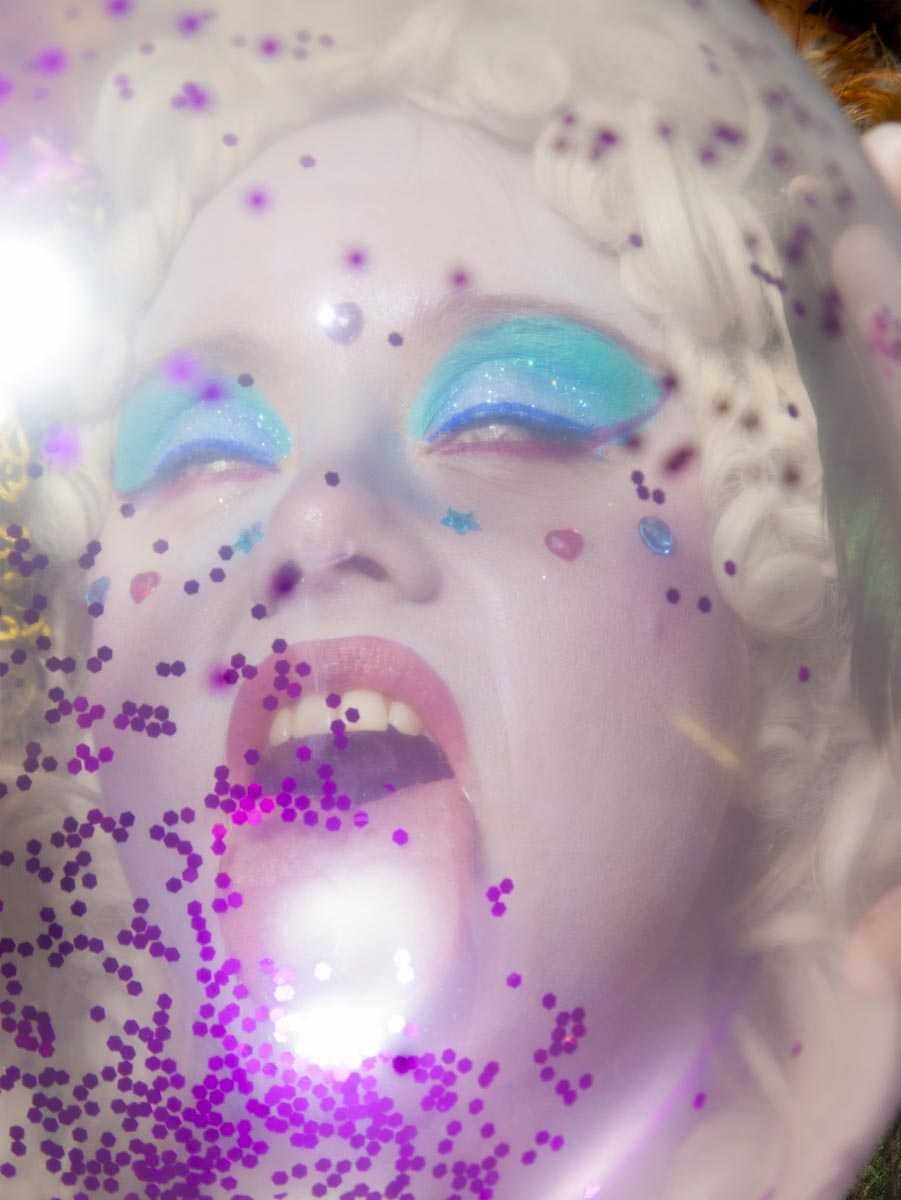 Next Project
hanne lippard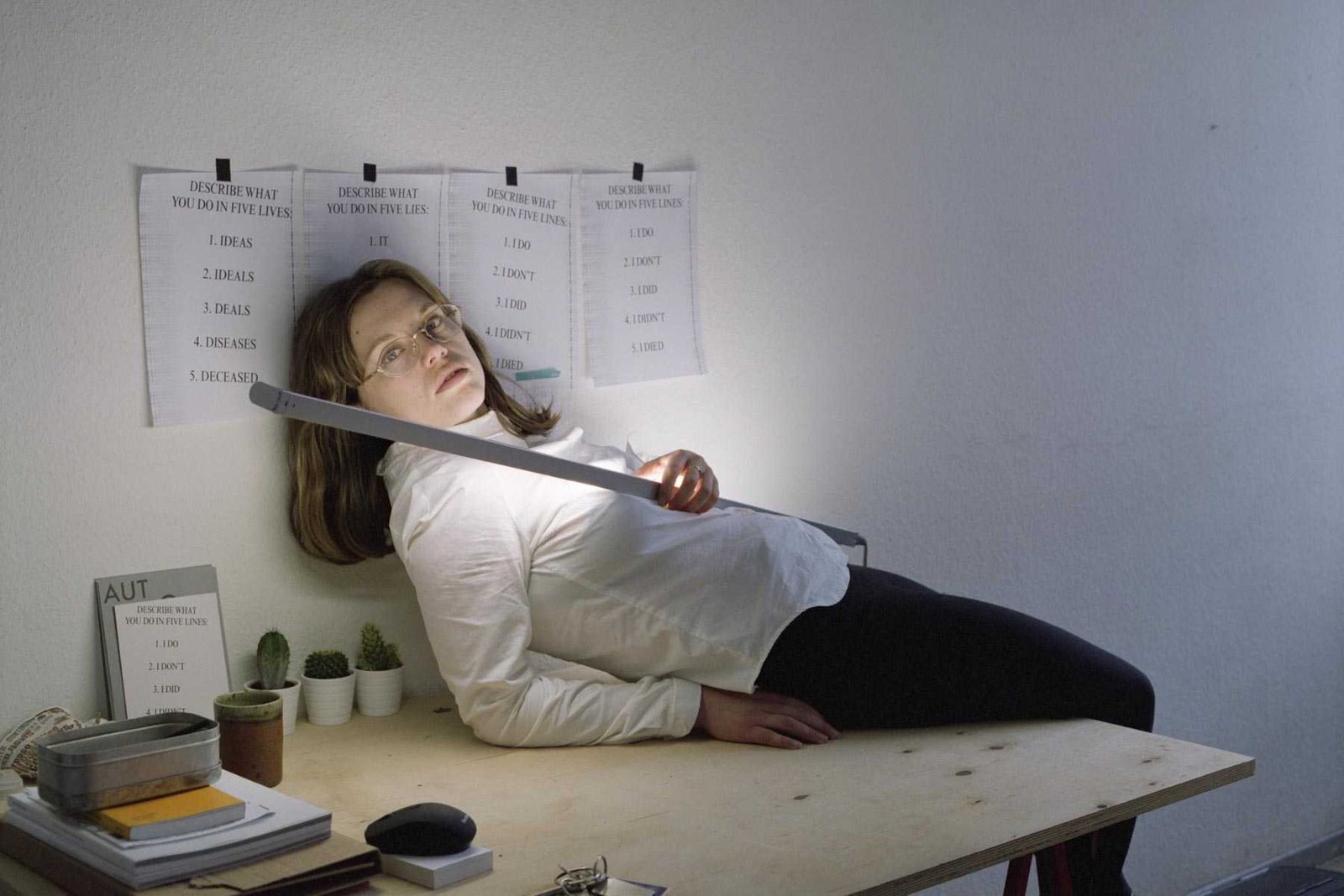 hanne lippard
hanne lippard
2016
Hanne Lippard, born in 1984 in Milton Keynes, GB, lives and works in Berlin. Lippard's practice explores the voice as a medium. Her education in graphic design informs how language can be visually powerful; her texts are visual, rhythmic, and performative rather than purely informative, and her work is conveyed through a variety of disciplines, which include short films, sound pieces, installations, and performance.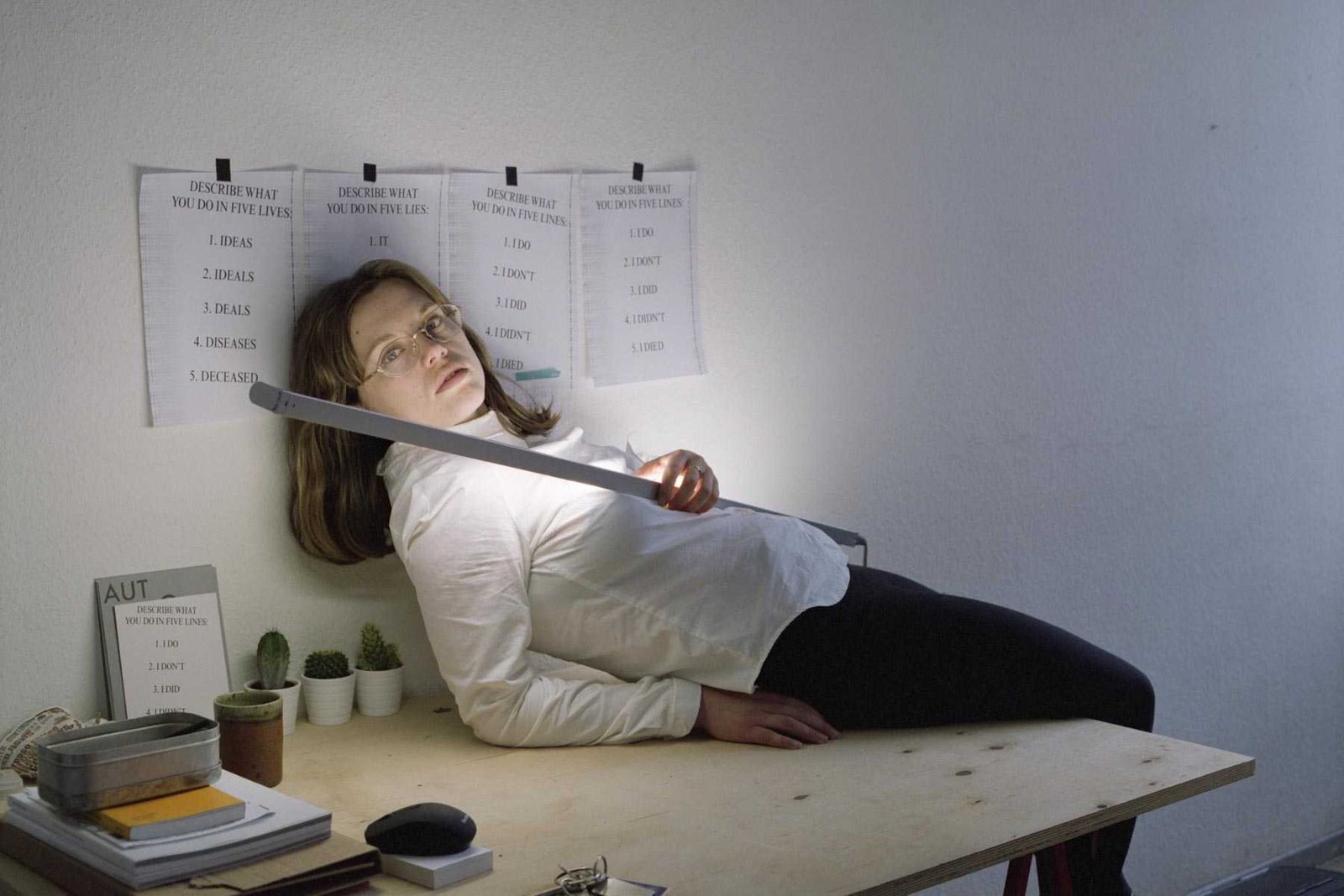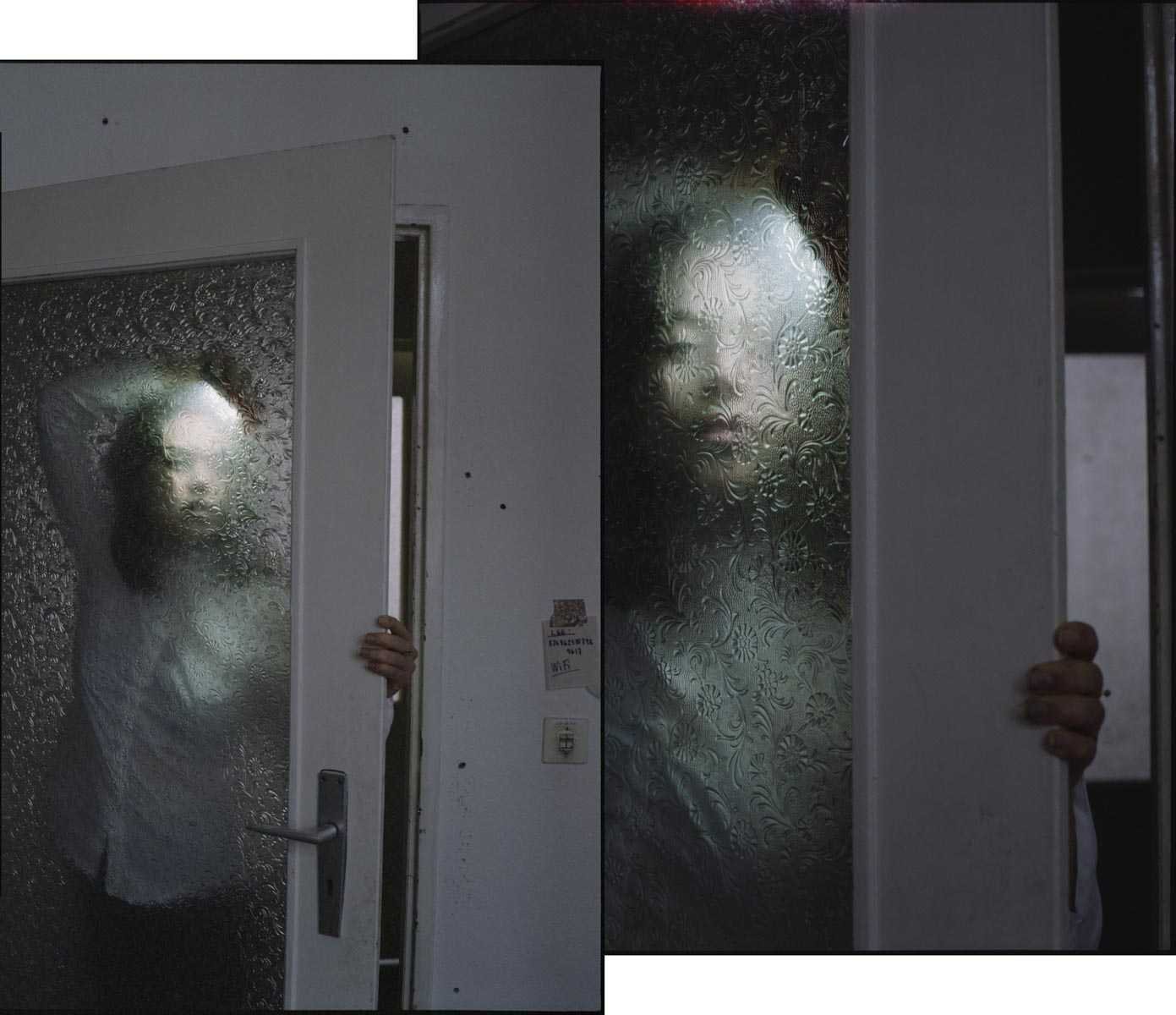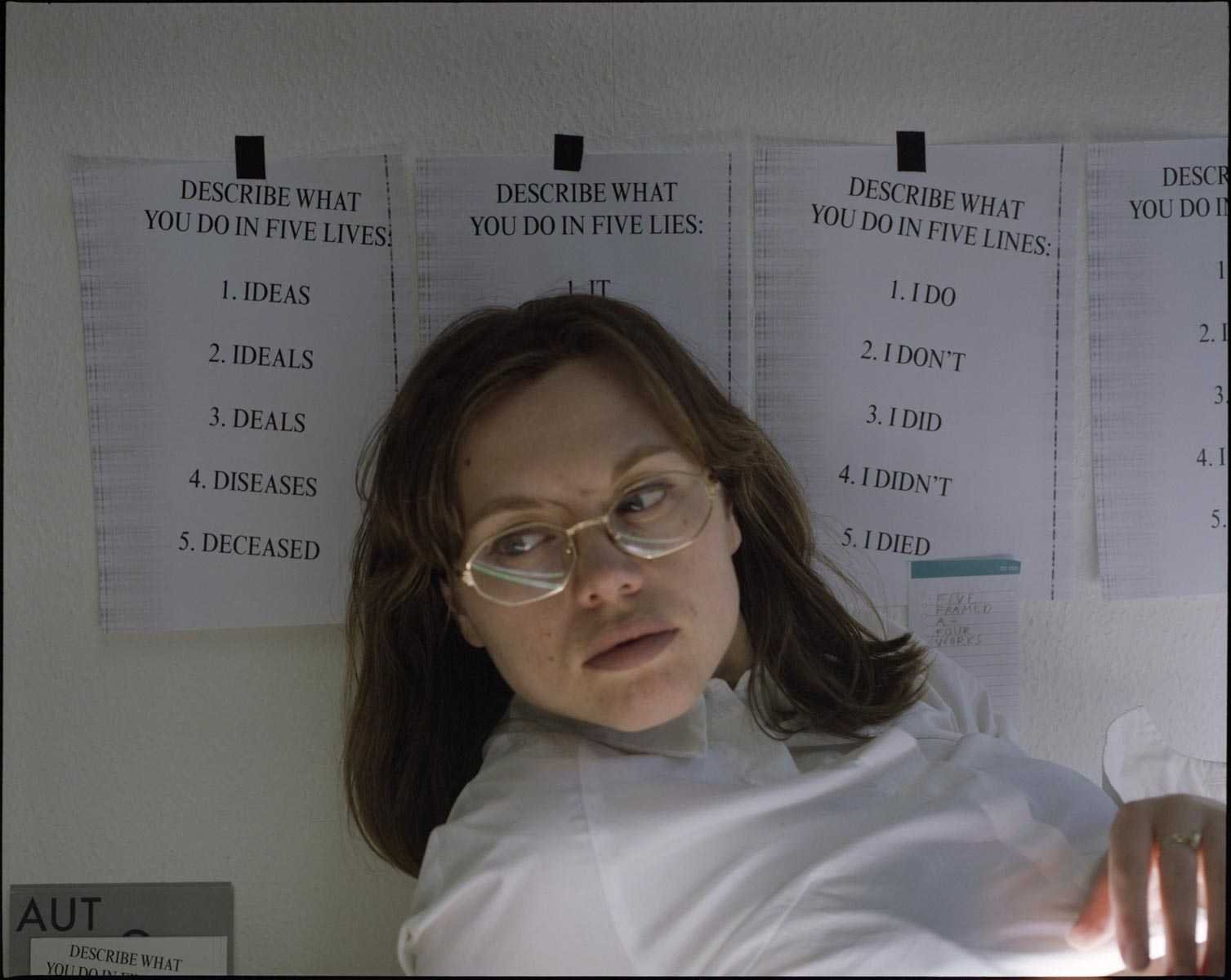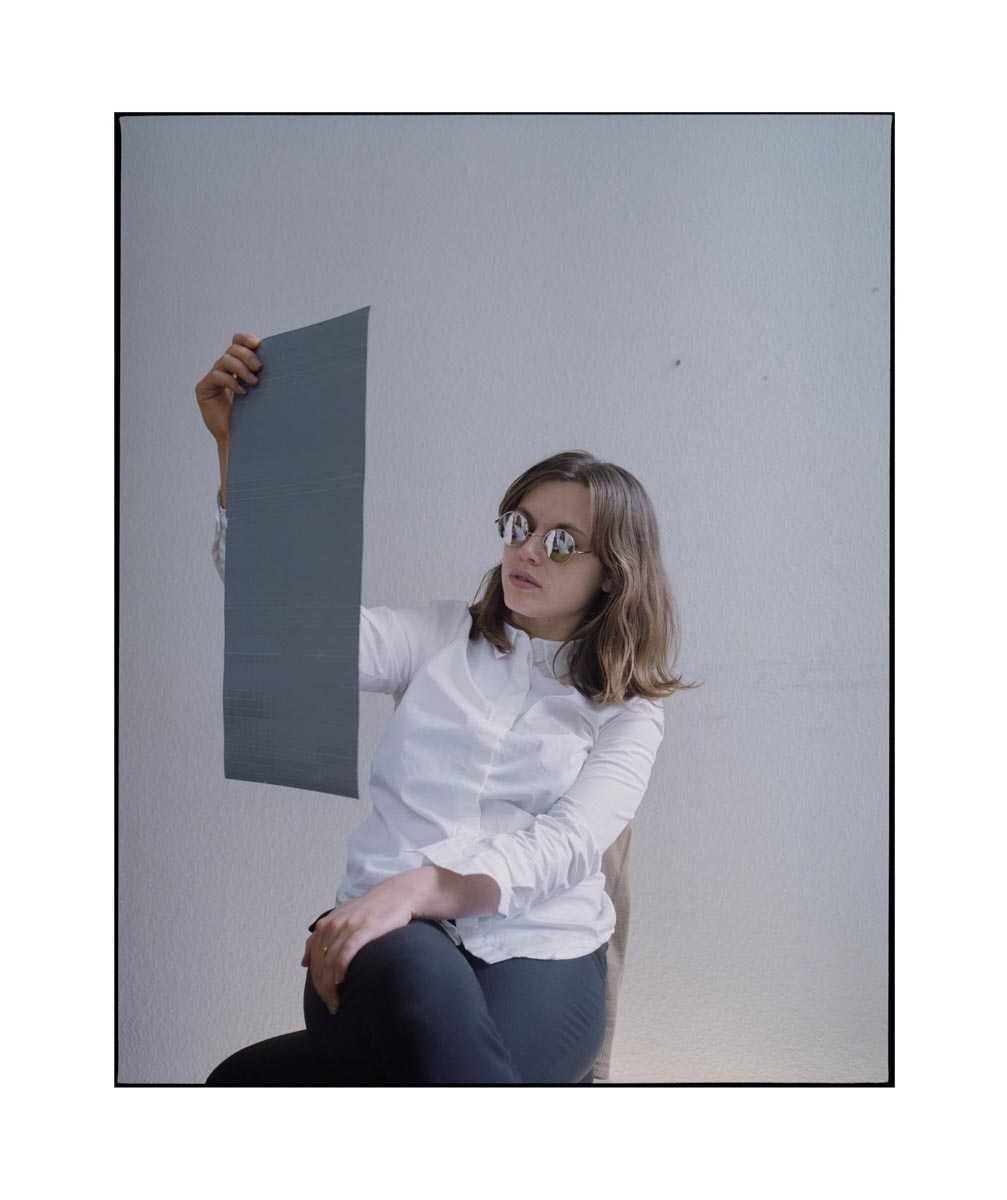 Next Project
liina nillson
liina nillson
liina nillson
2016
Liina Nilsson is a Swedish artist based in Berlin and travels a lot, working in the mediums of painting, video, and writing. She is also an illustrator, editor, and director in the same mediums, an organizer, multiple designer, sometime singer, oft a builder, always a worker. She also runs a video art label called "Shocking Film", is one part of a duo "Nemesis" and a collective Pizza Suicide.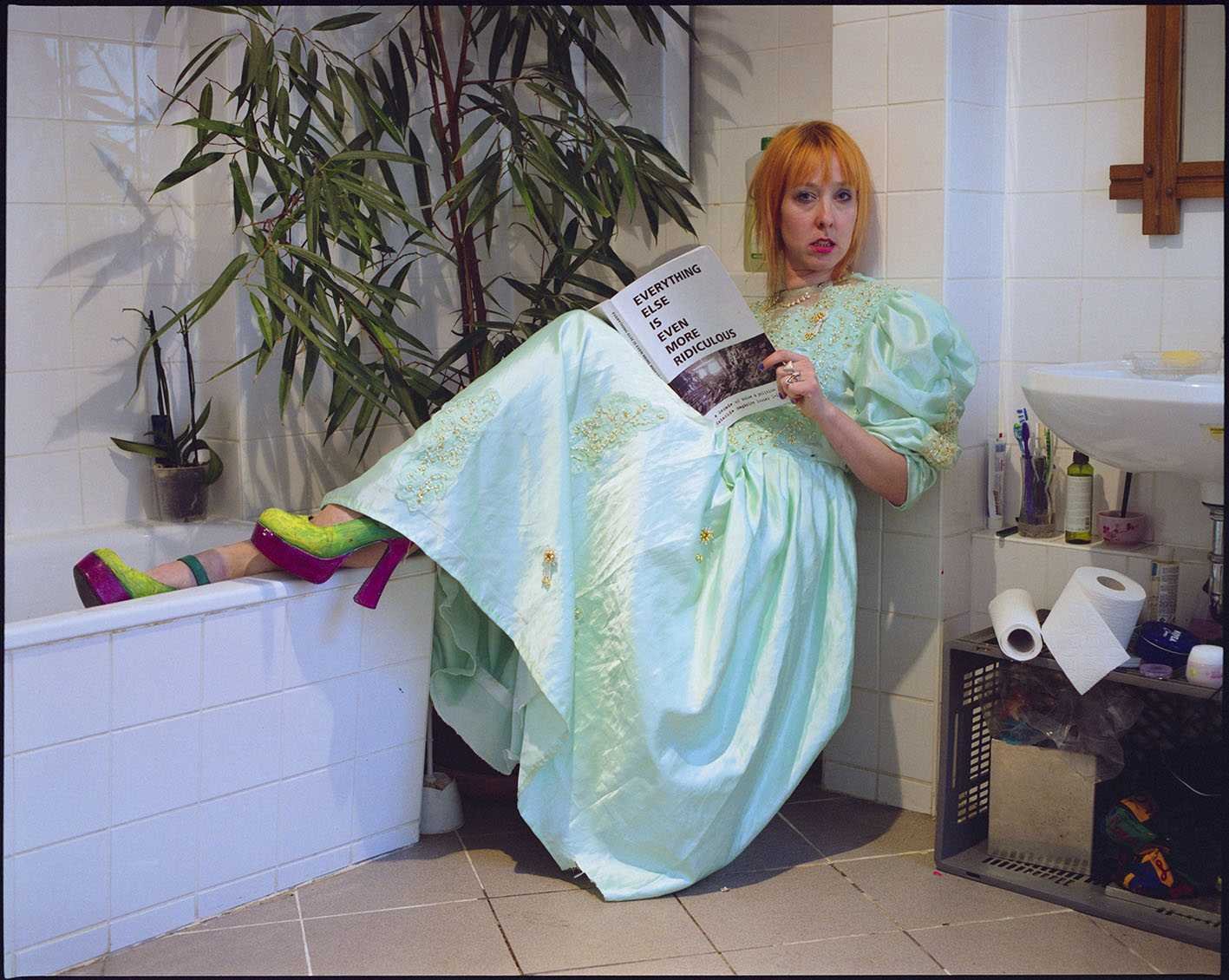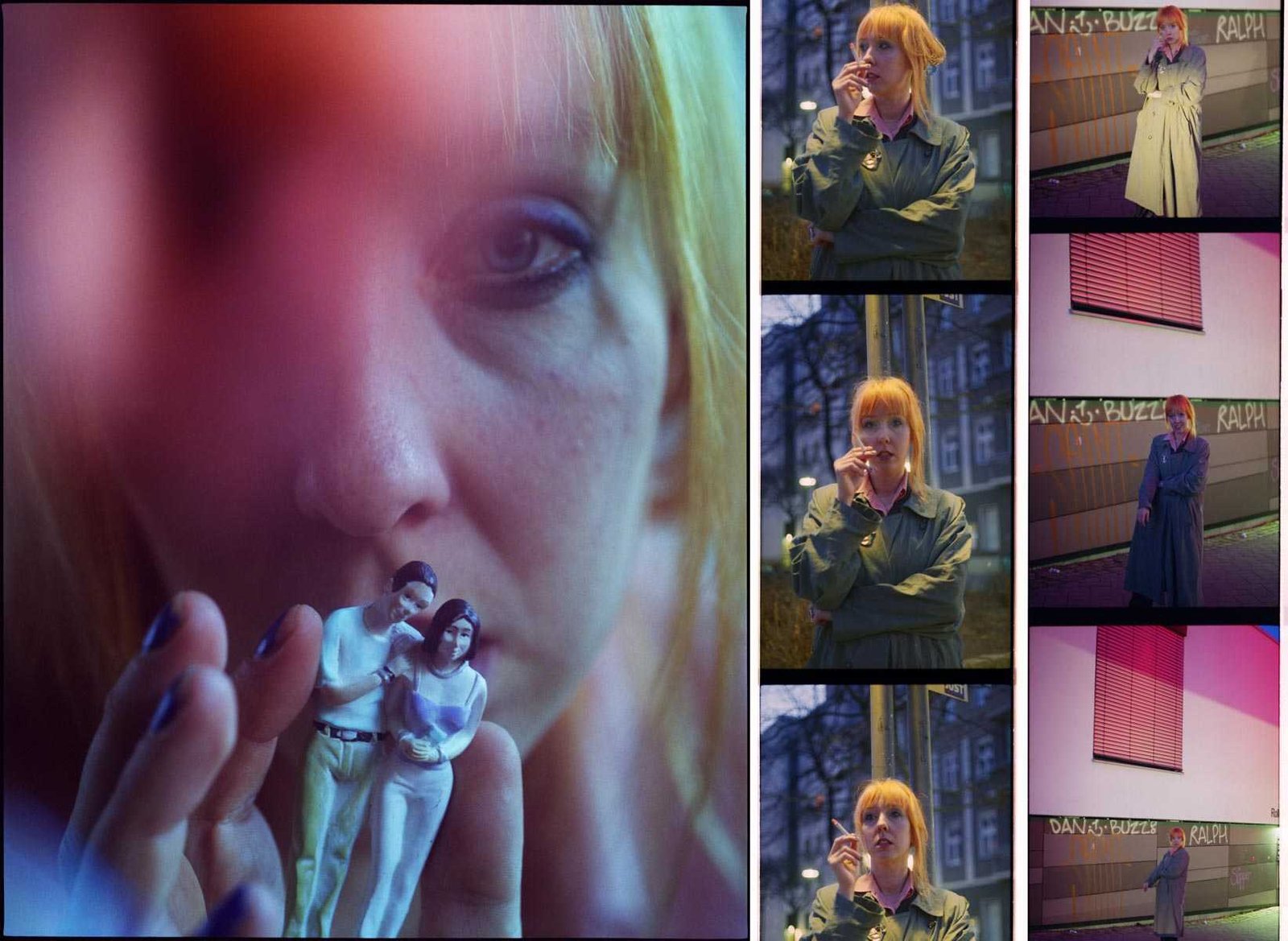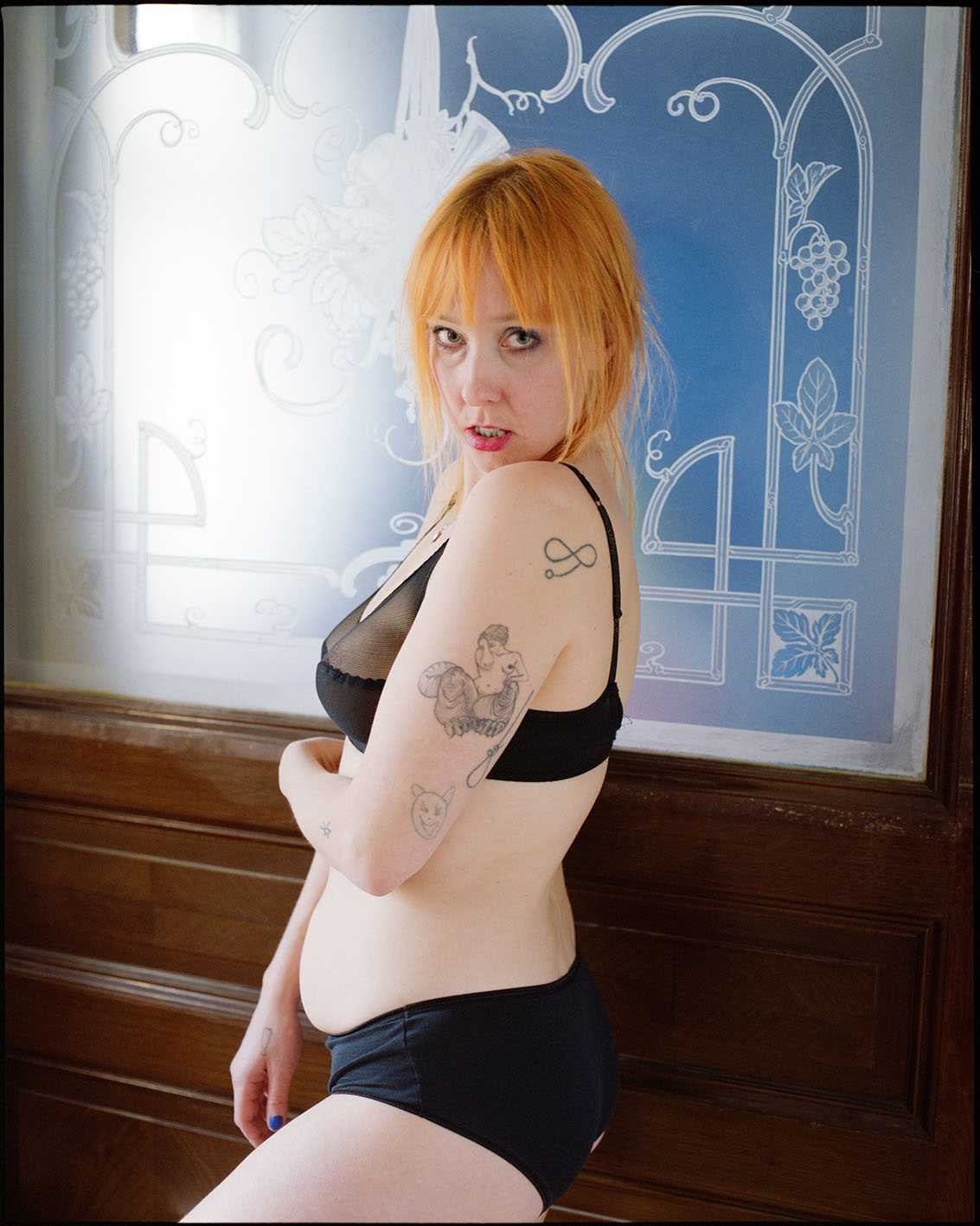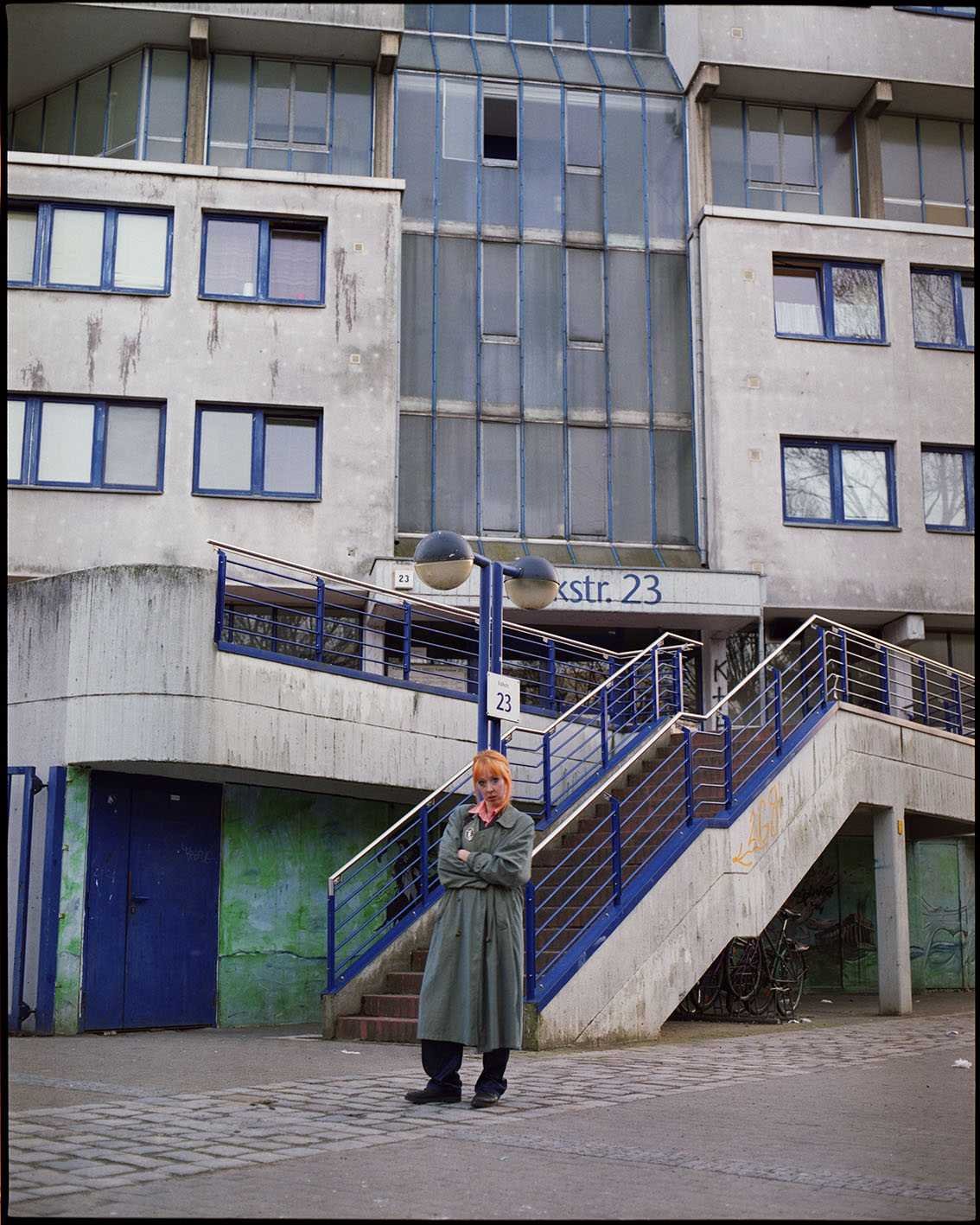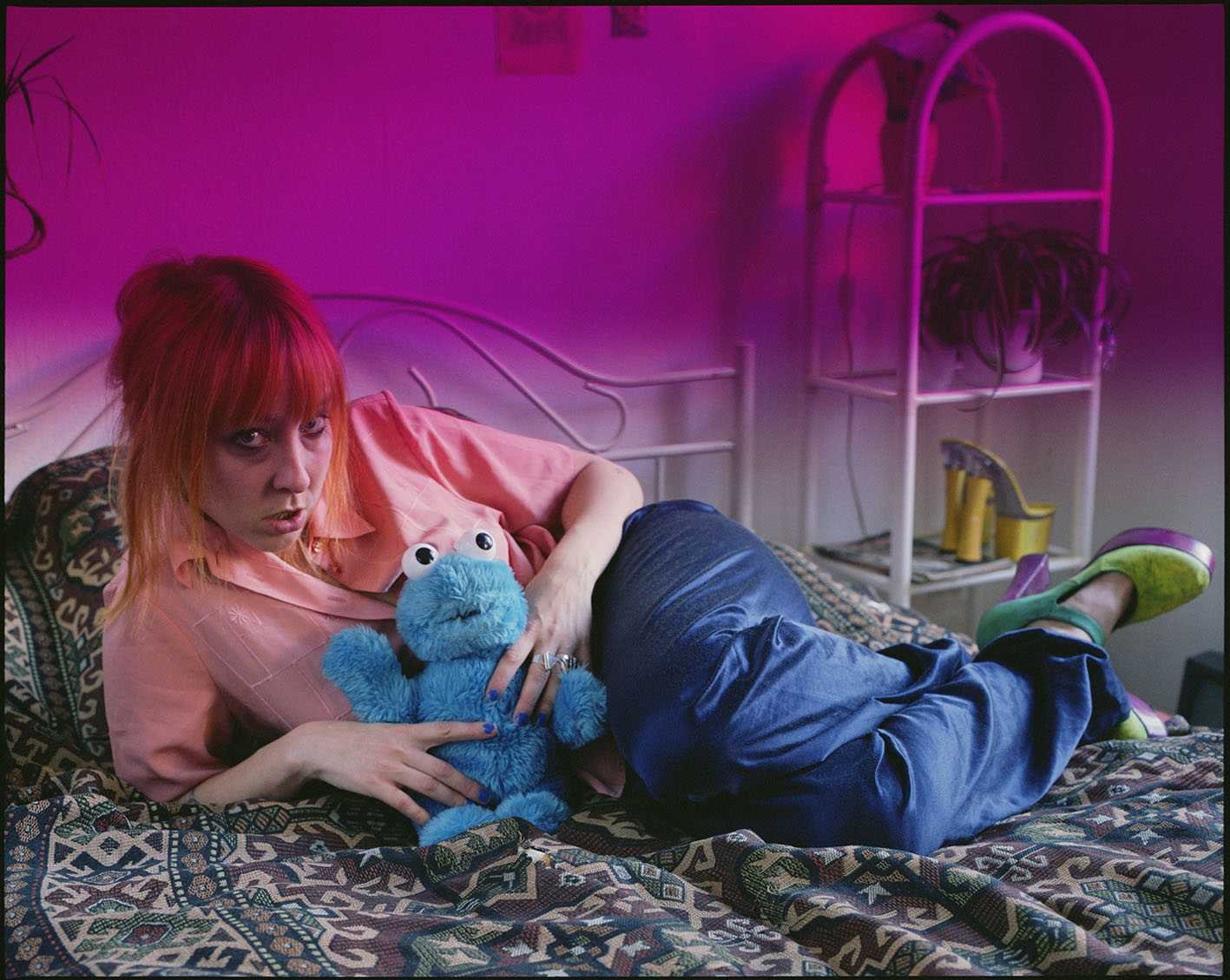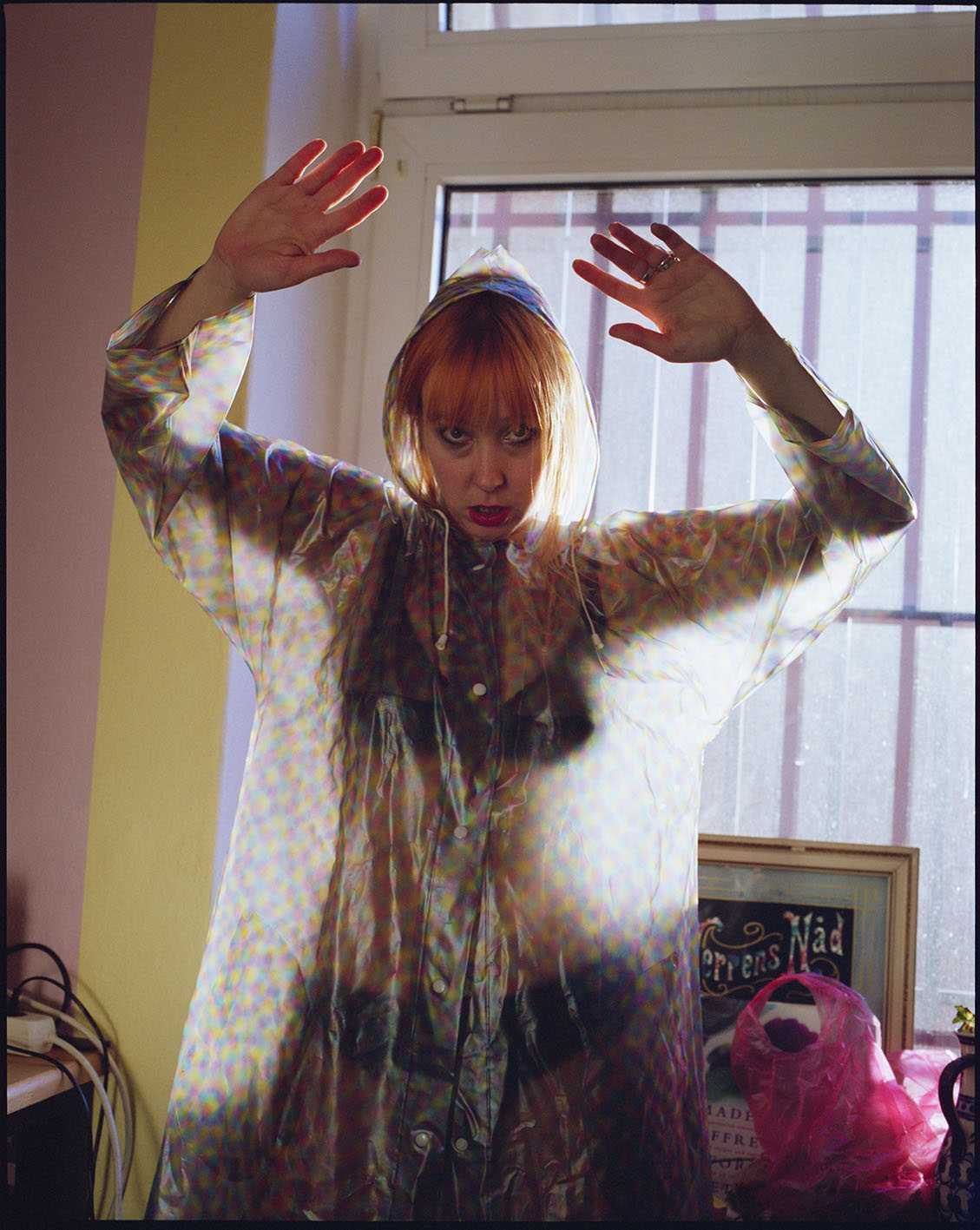 Next Project
ballady i romanse for the lure film
ballady i romanse for the lure film
ballady i romanse for the lure film
2016
Ballady i Romanse is the band of two sisters Zuzanna and Barbara Wrońska who wrote the music and lyrics to the movie The Lure (Polish: Córki dancingu – "Daughters of Dancing"). This is a 2015 Polish horror musical film directed by Agnieszka Smoczyńska. The story is a reworking of the 1837 fairy tale "The Little Mermaid" by Hans Christian Andersen, with inspiration from sisters' experiences. After a Polish premiere, the film screened at the 2016 Sundance Film Festival and Fantasia Film Festival, to mixed reviews.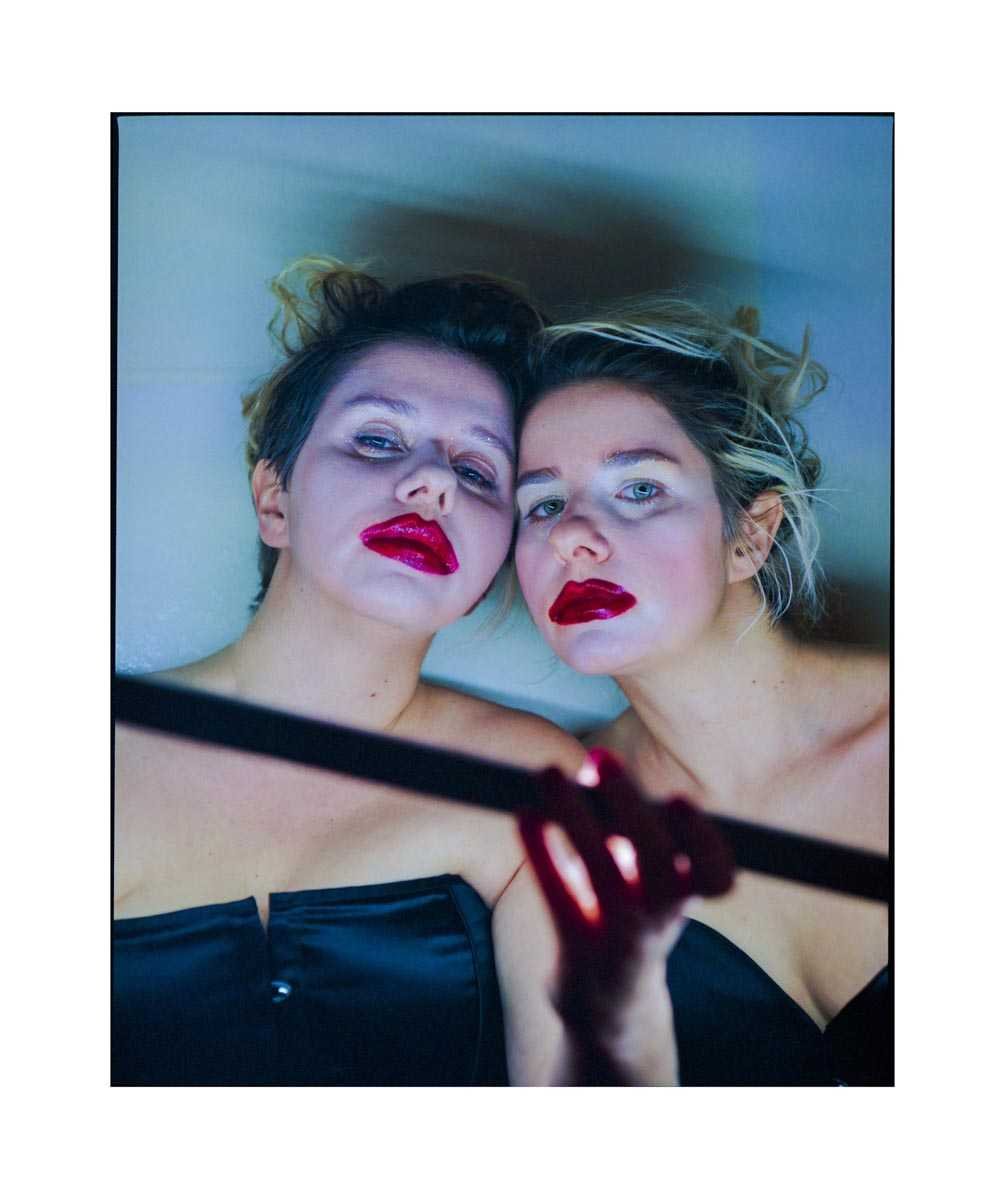 Next Project
whitelies magazine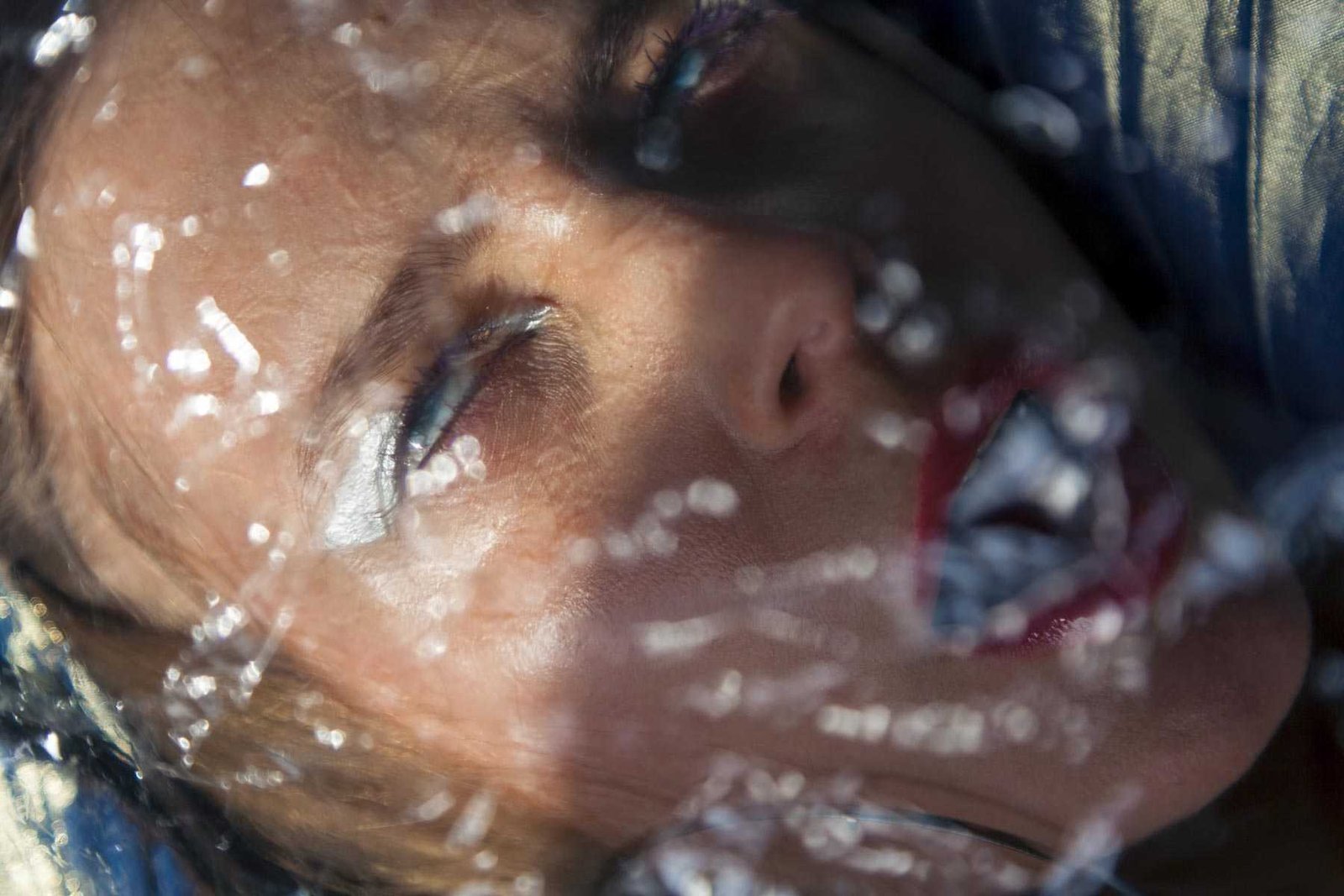 whitelies magazine
whitelies magazine
2016
An editorial for Whitelies Magazine - A collaboration with a makeup artist Jana Kalgajeva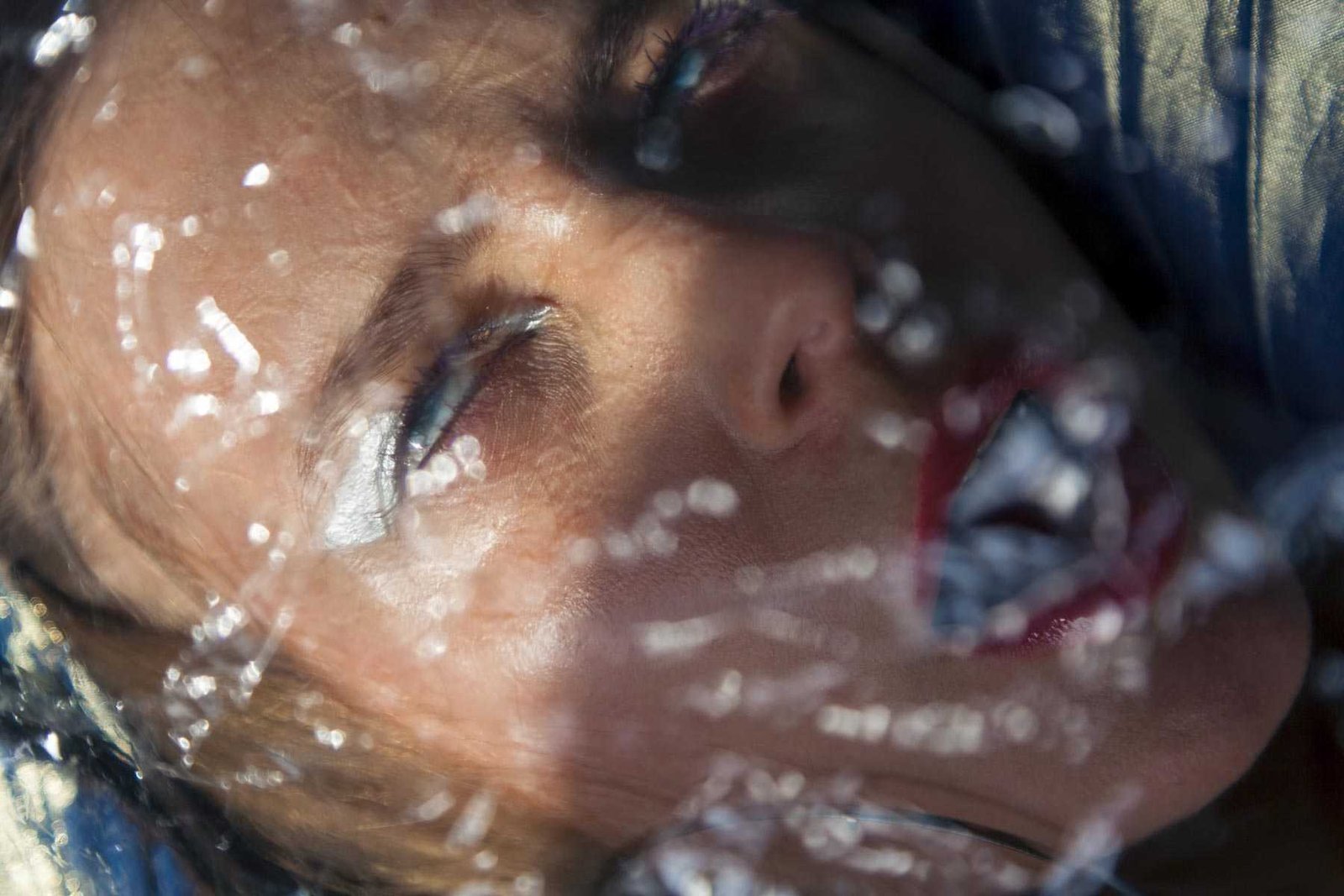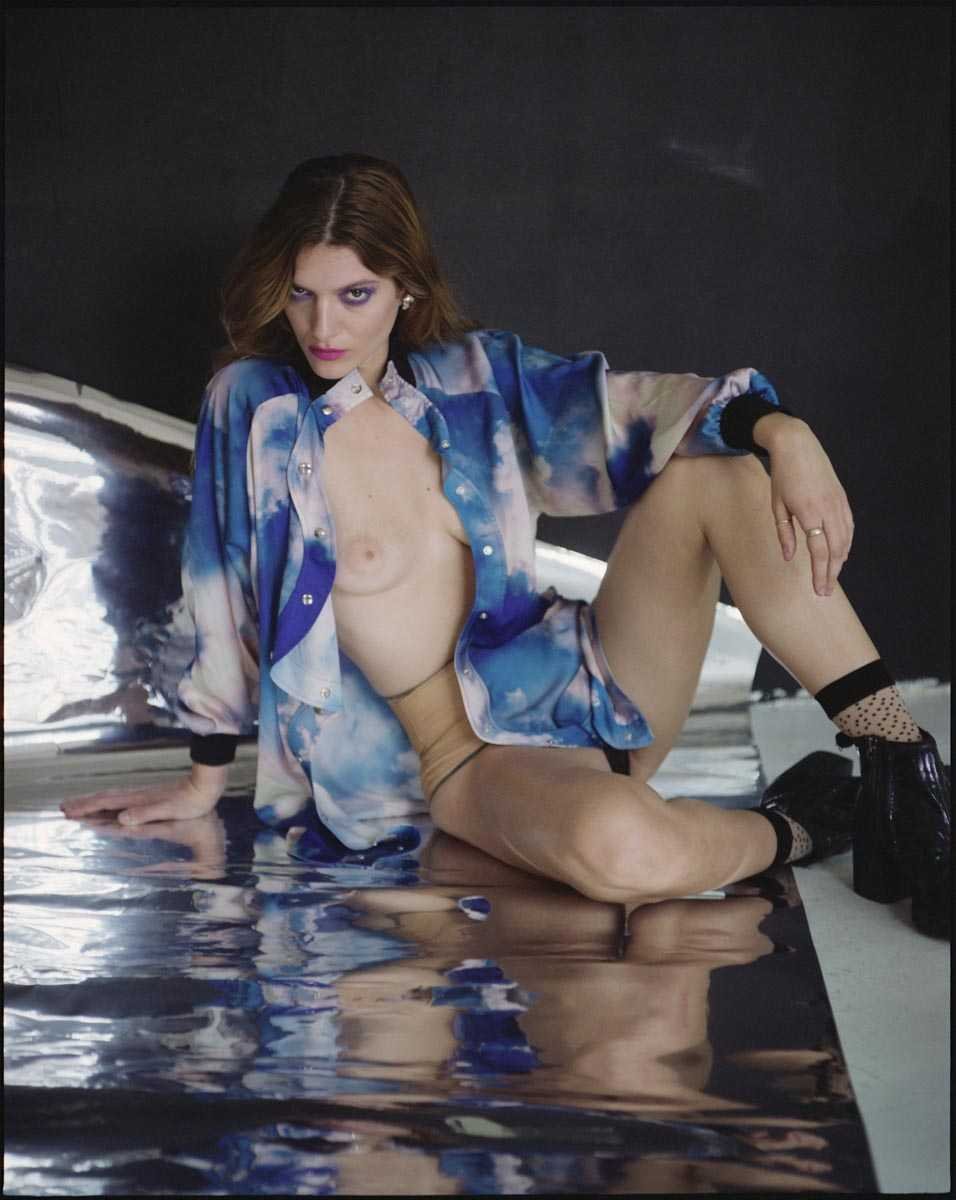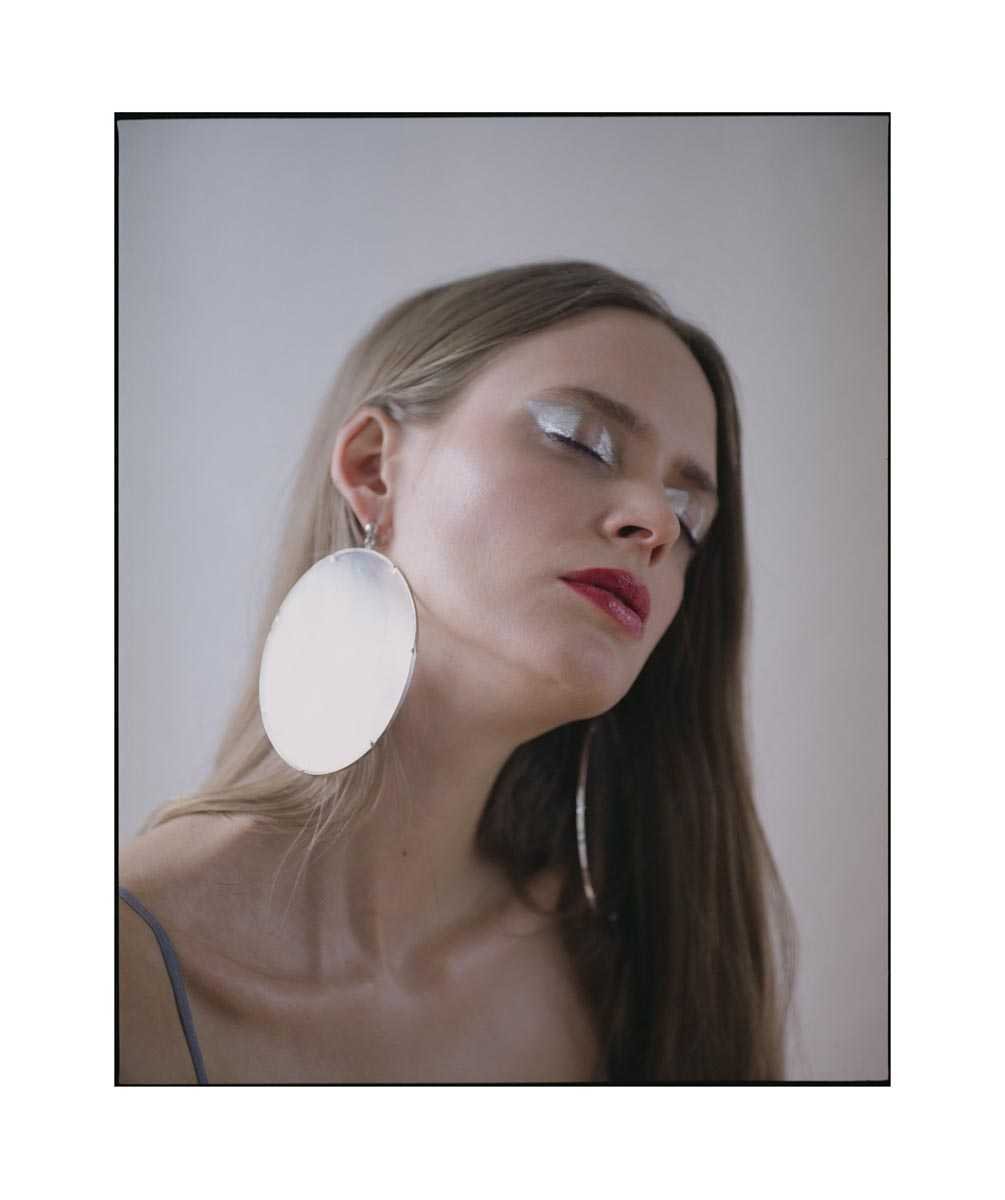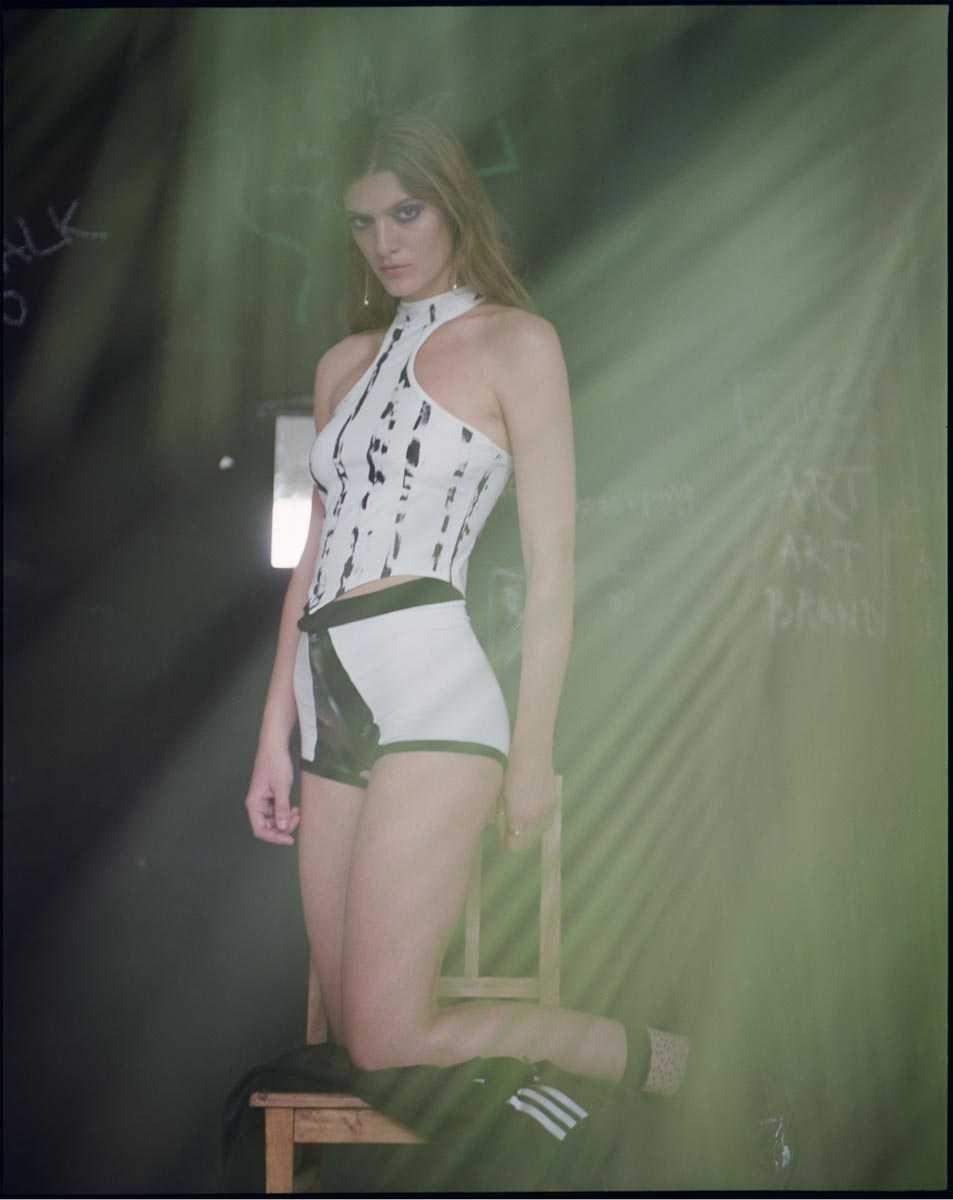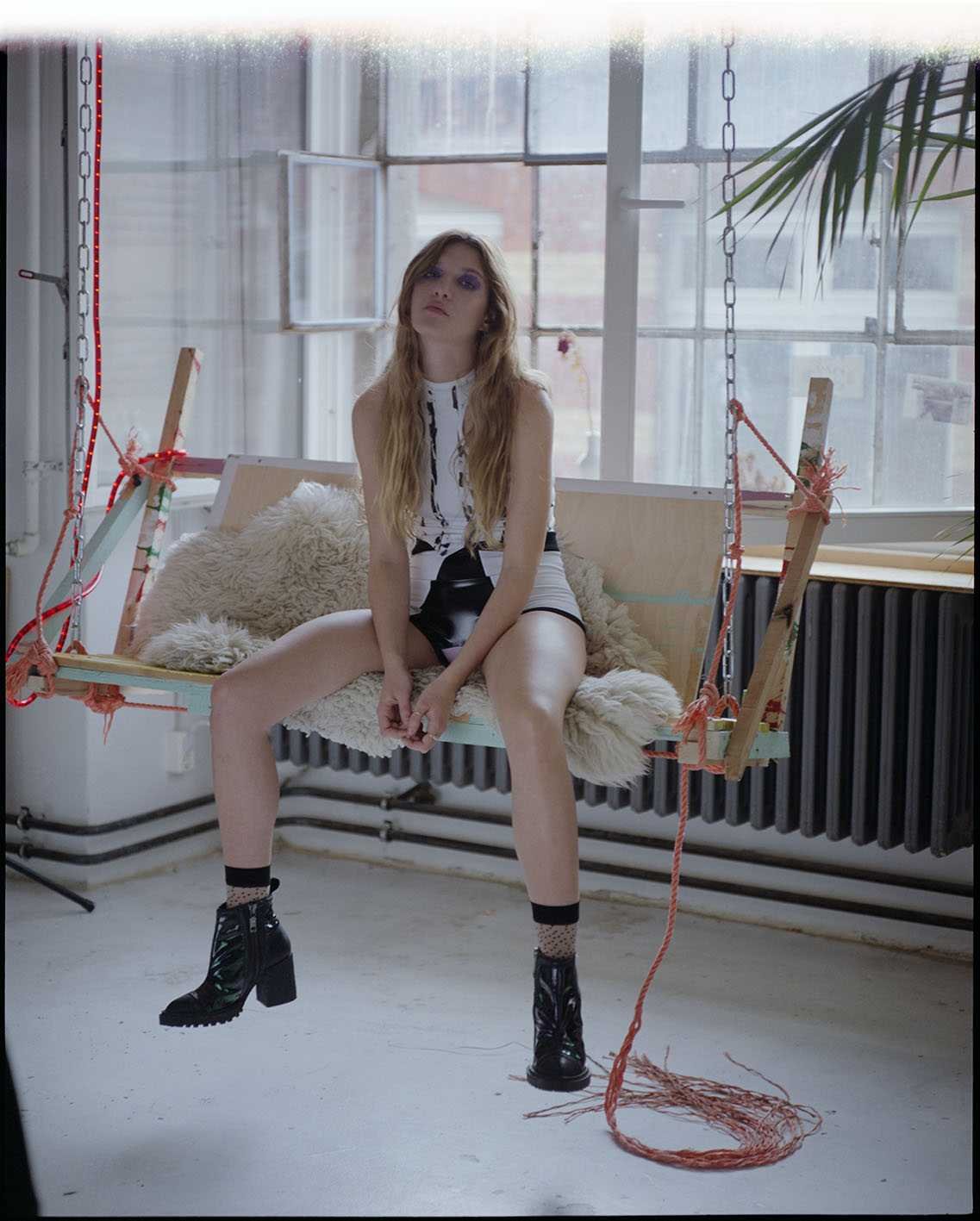 Next Project
lady gaby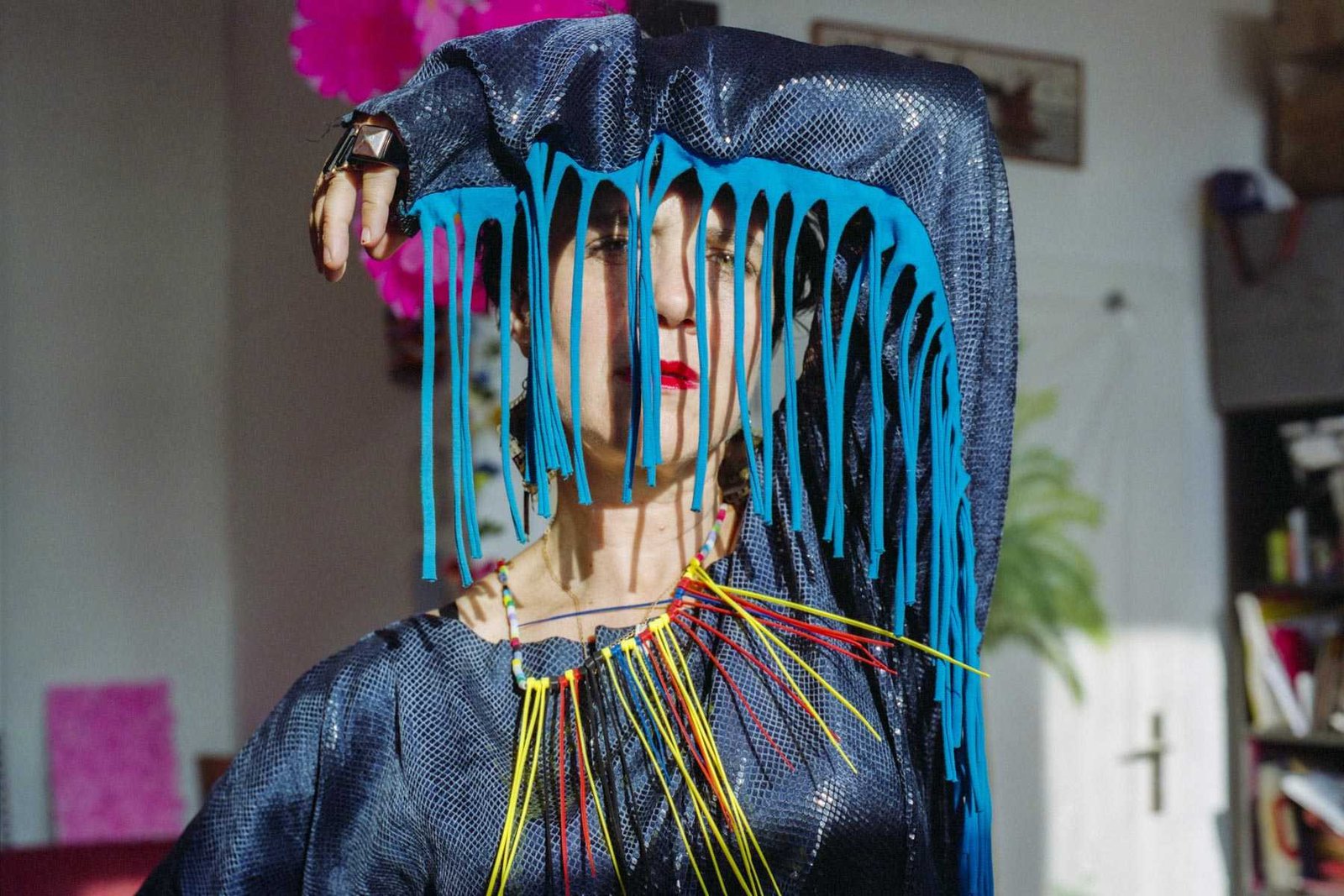 lady gaby
lady gaby
2014
LADY GABY is a Berlin-based Australian spoken word and performance artist, creative writing, and projects coordinator as well as an event promoter, who has been involved in the international spoken word scene since the 90s. the organiser of Fuel, From the MOUTH OF DAMES, The Poetic Groove, lady gaby devotes energy in bringing poetry into the spotlight to make it 'COOL AND GROOVEY' to be performed at dance clubs, performance venues, and cultural festivals. She loves poets whose work is provocative, on the edge, and relevant to everyone around.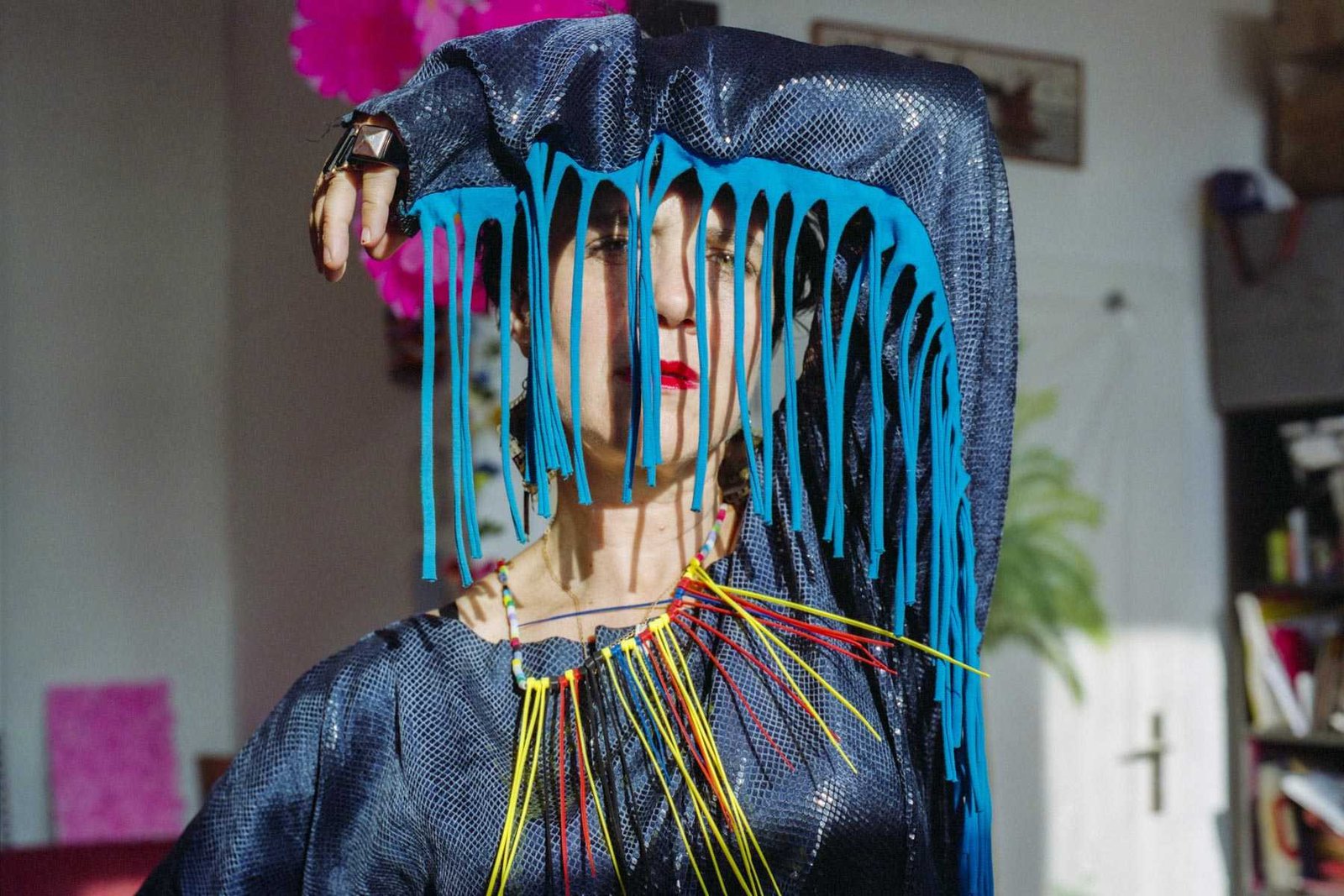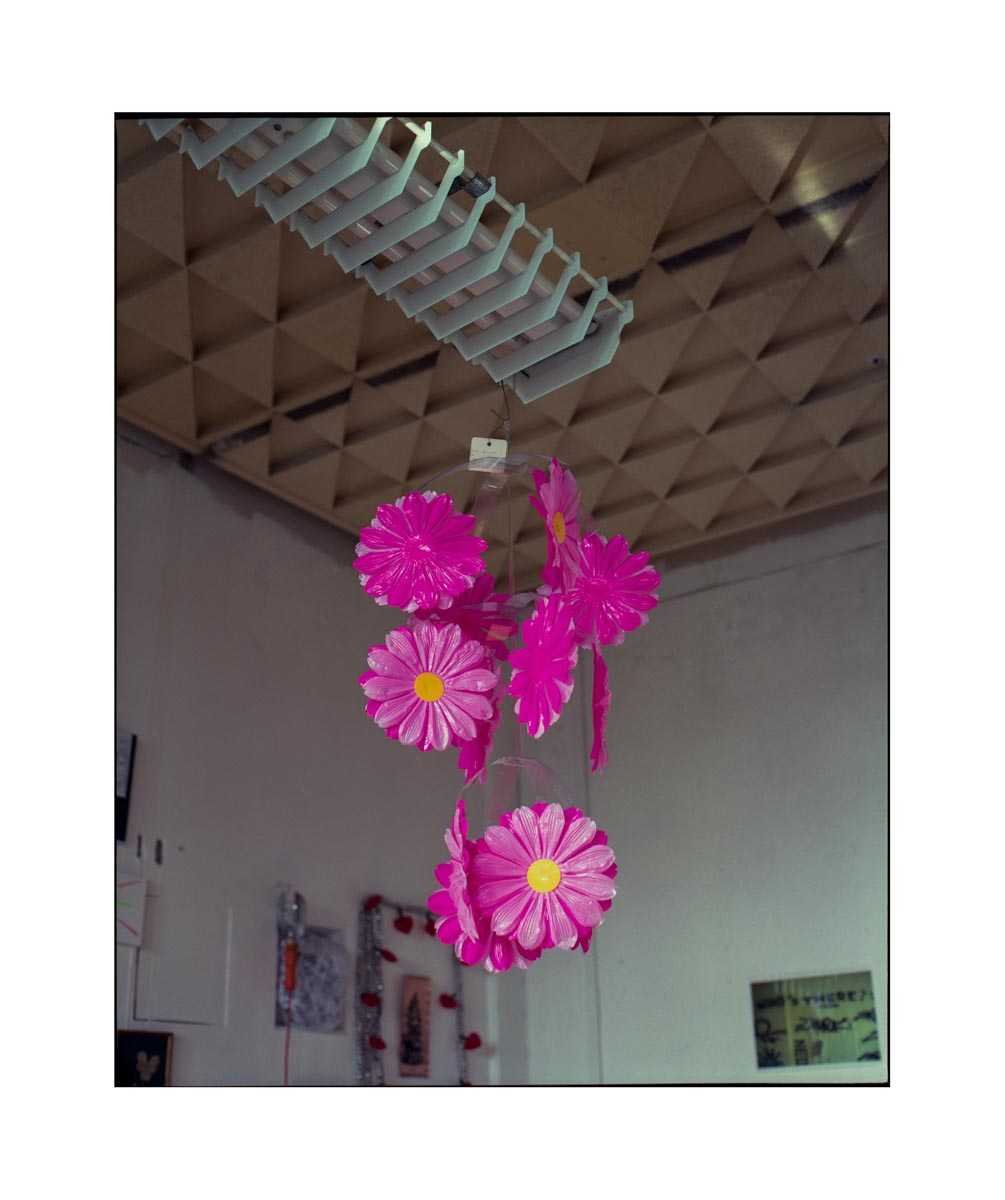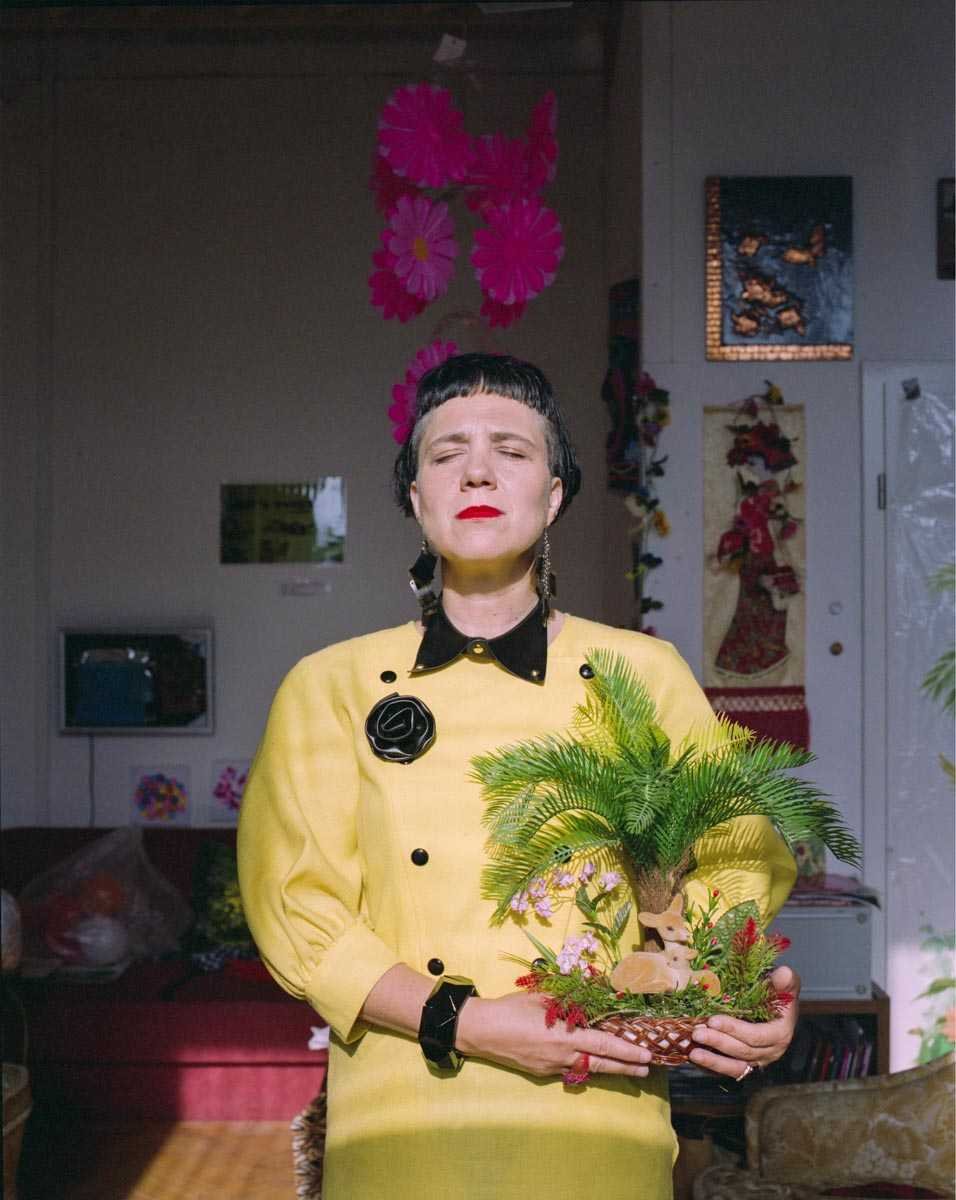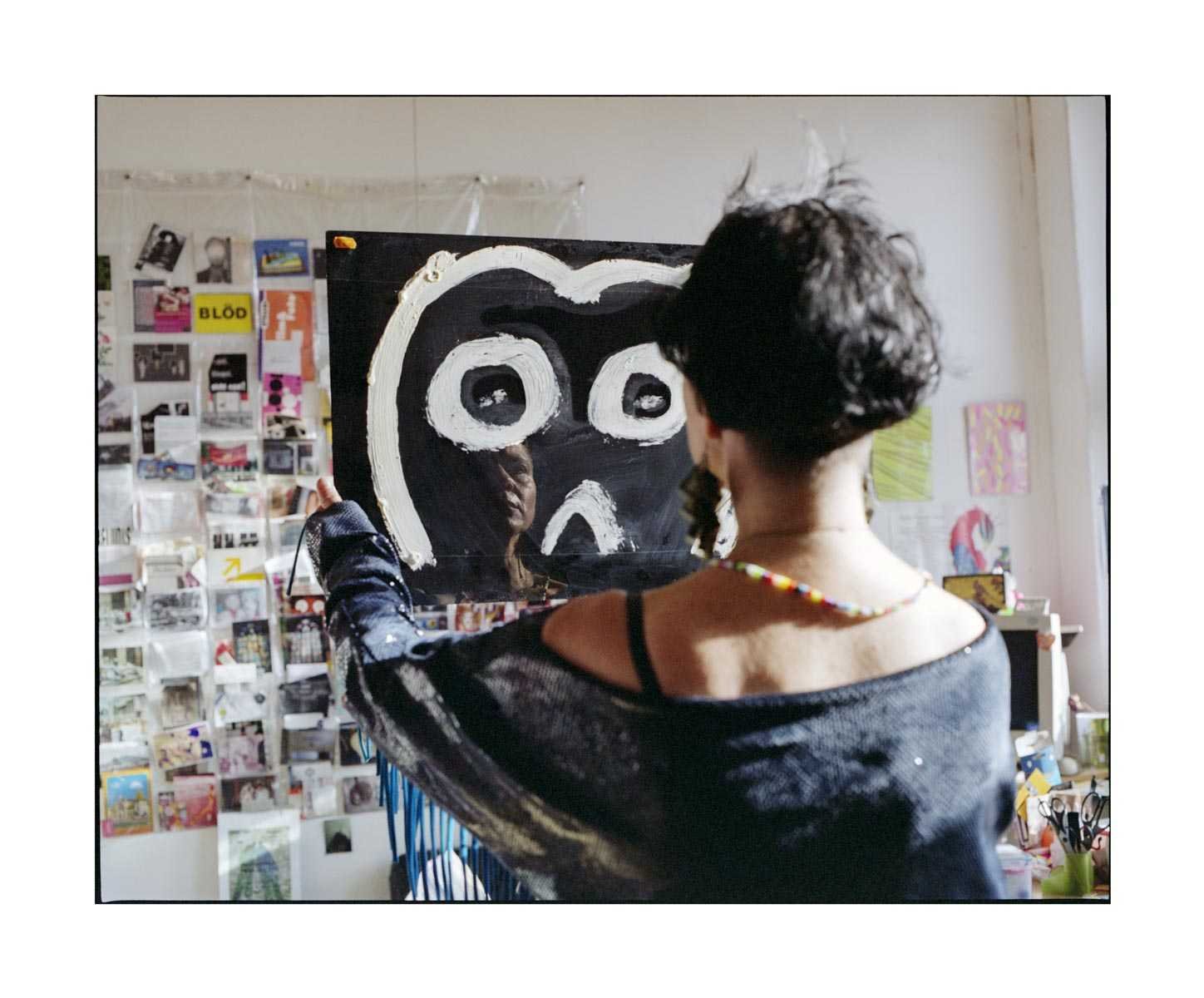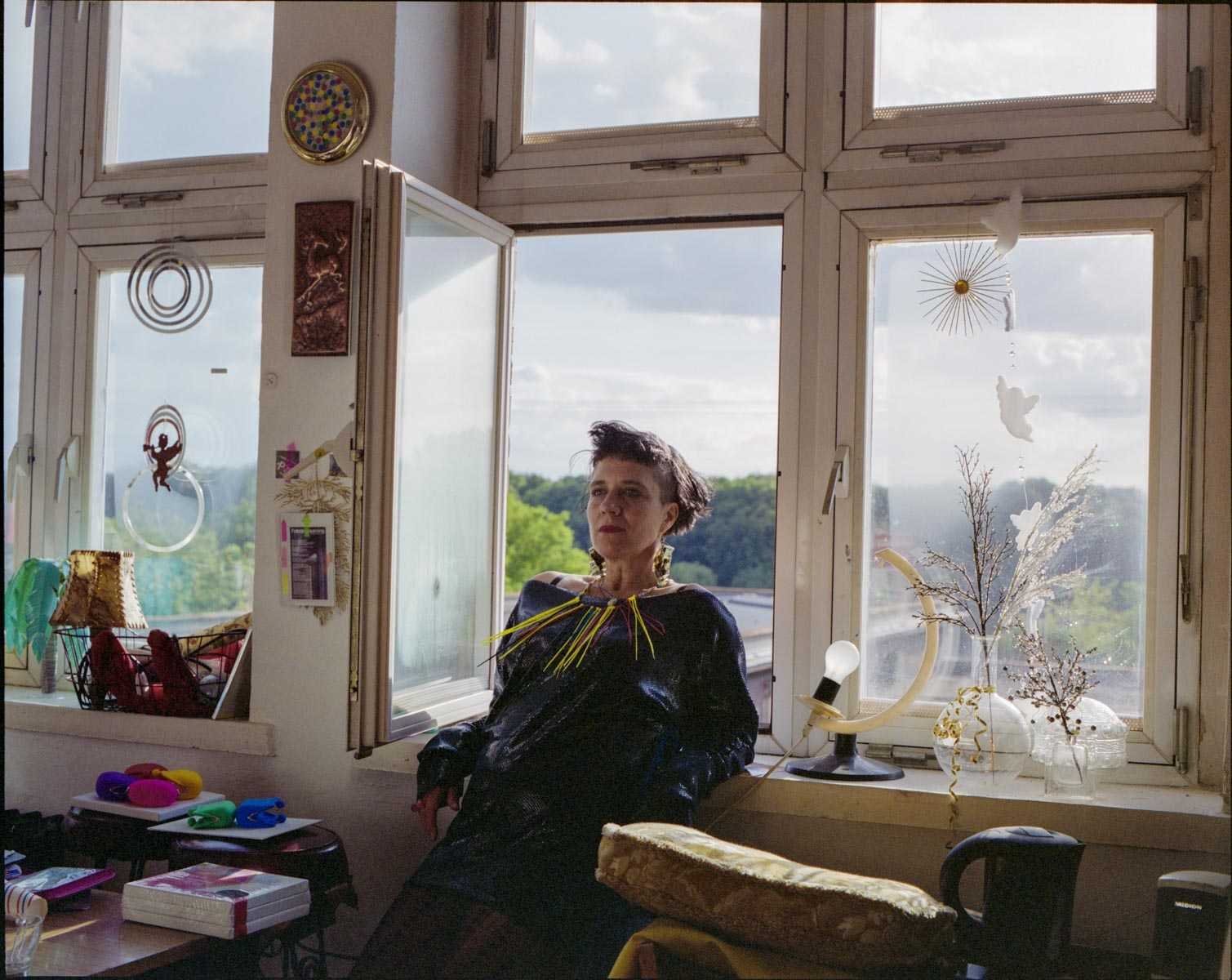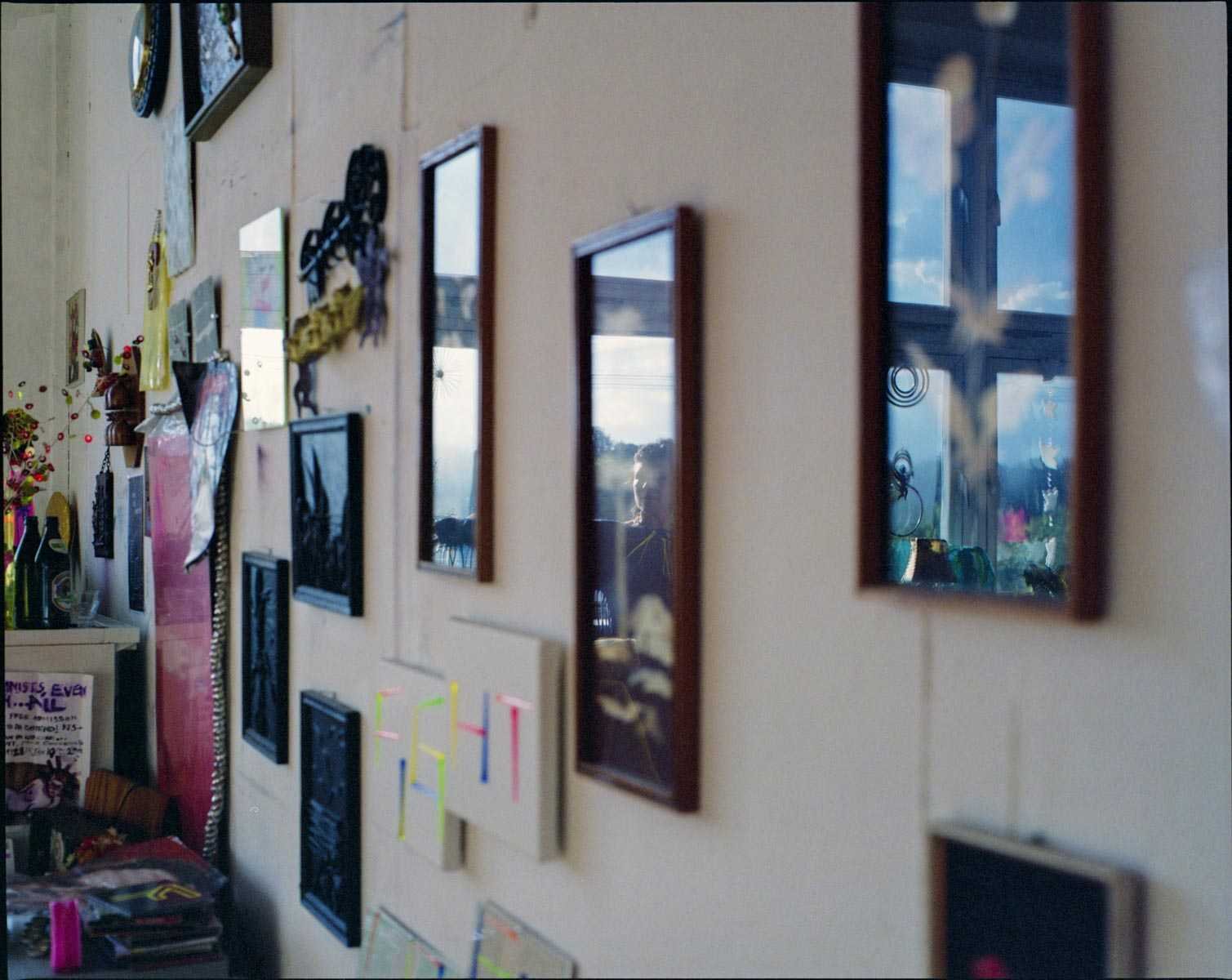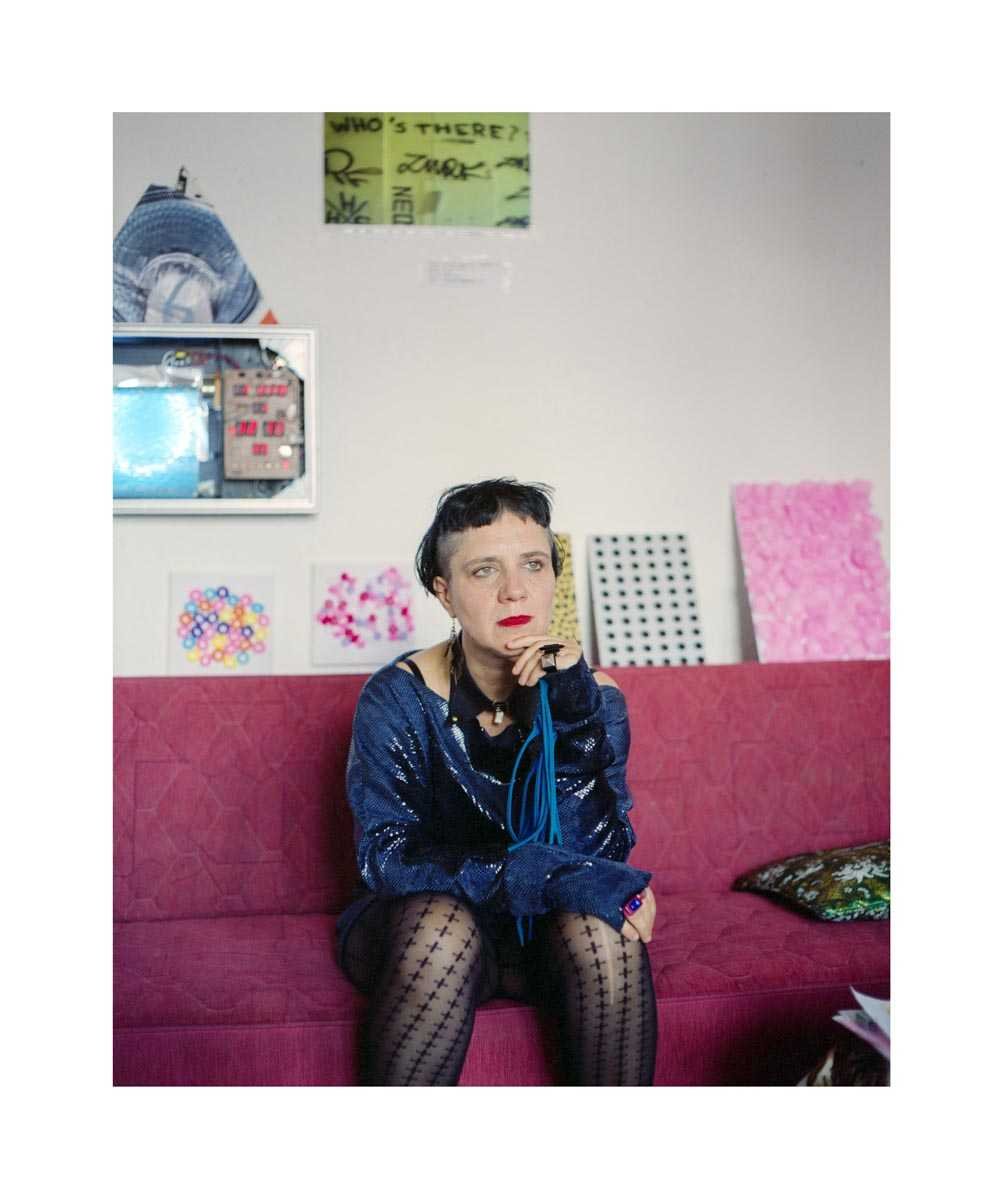 Next Project
phil and monica
phil and monica
phil and monica
2014
Blending elements of lounge, surf, Latin, jazz, and wine music, Phil and Monica, featuring Leo 'Tormented Chilli Burger', Mario 'Crippled Pinhata', 'Fat Robocop' and Matthew 'Steven Seagull', combines face-melting ukelele kitchen rock chopped and sauteed with heart-wrenching horns and mozzarella melting over thoughtful lyrics. A sonic adventure to a faraway South Pacific island.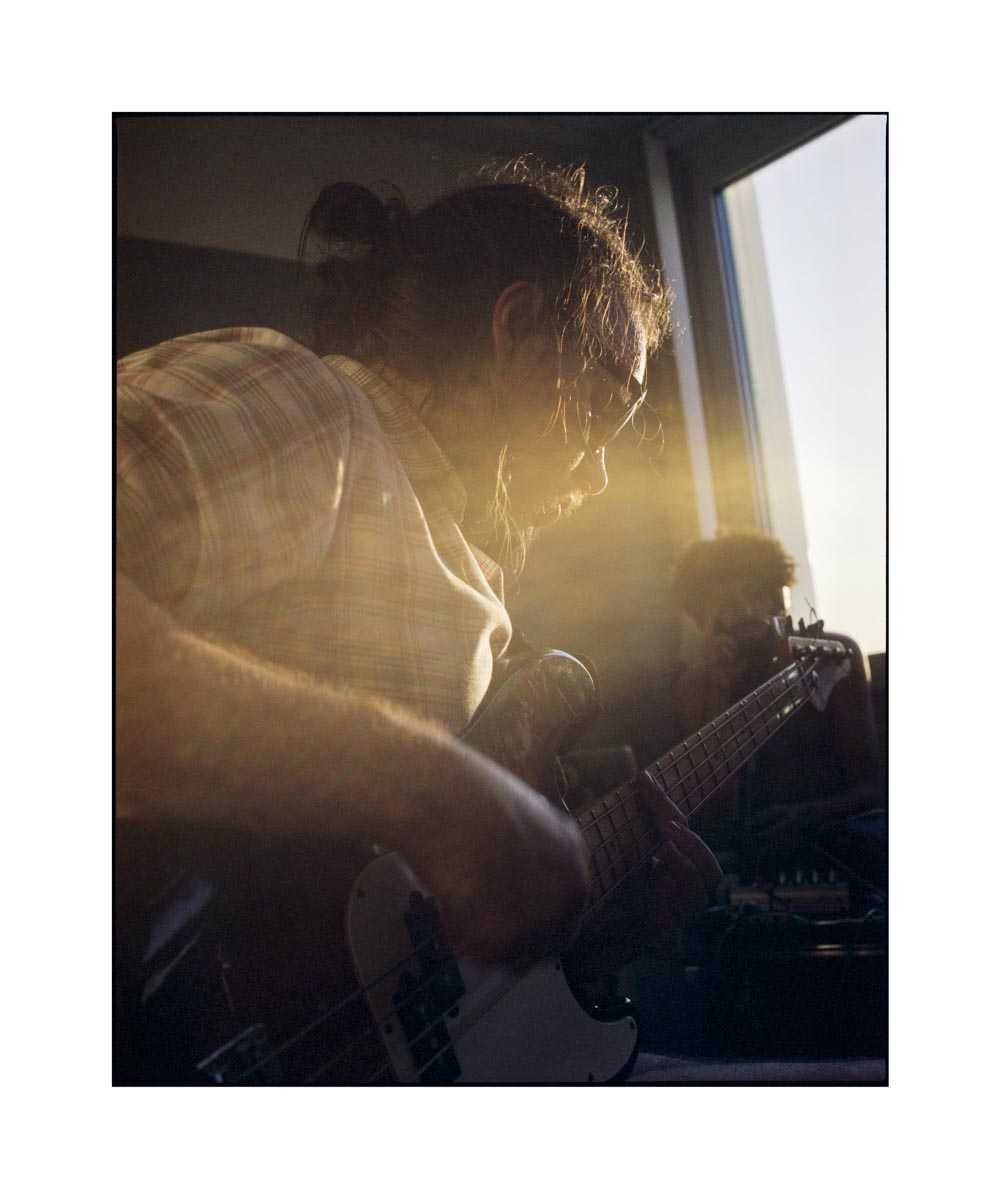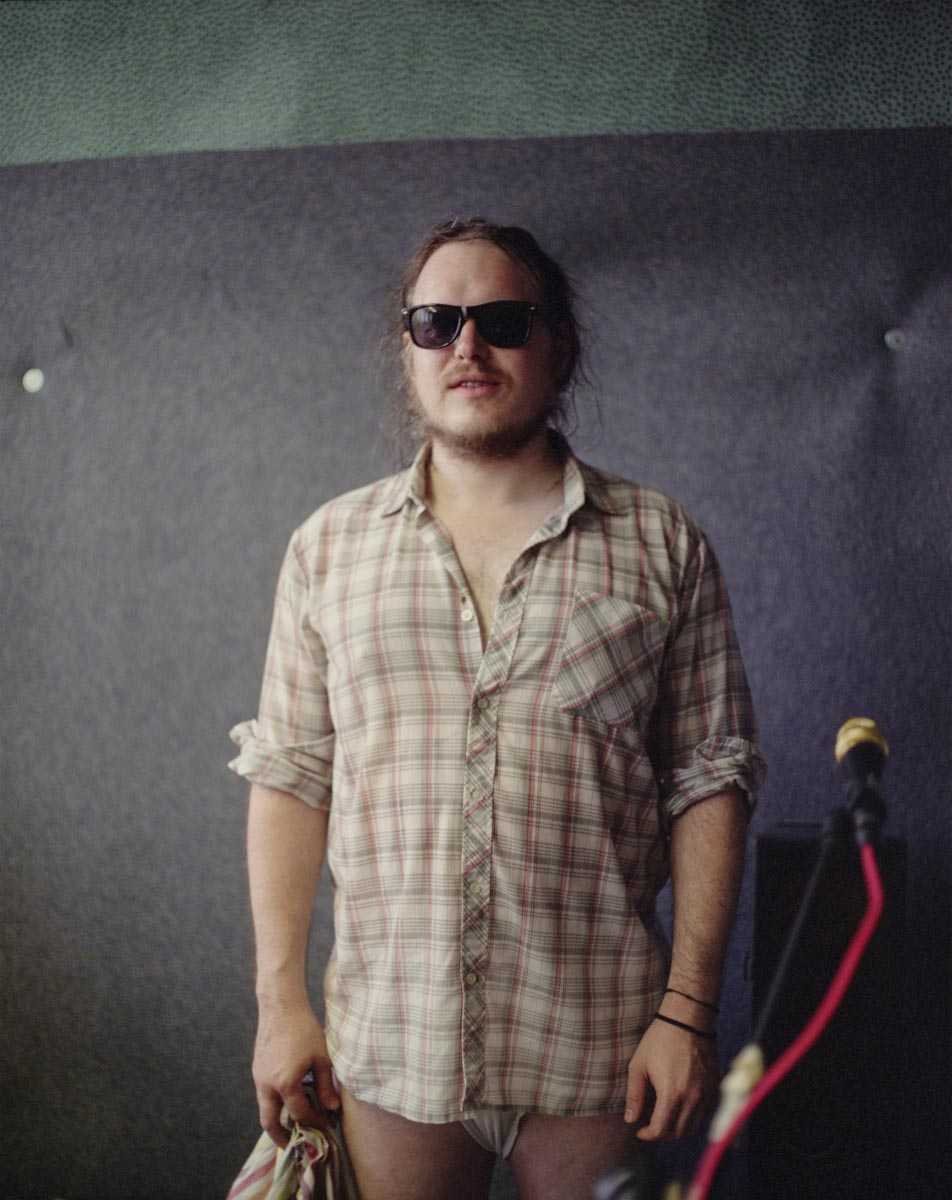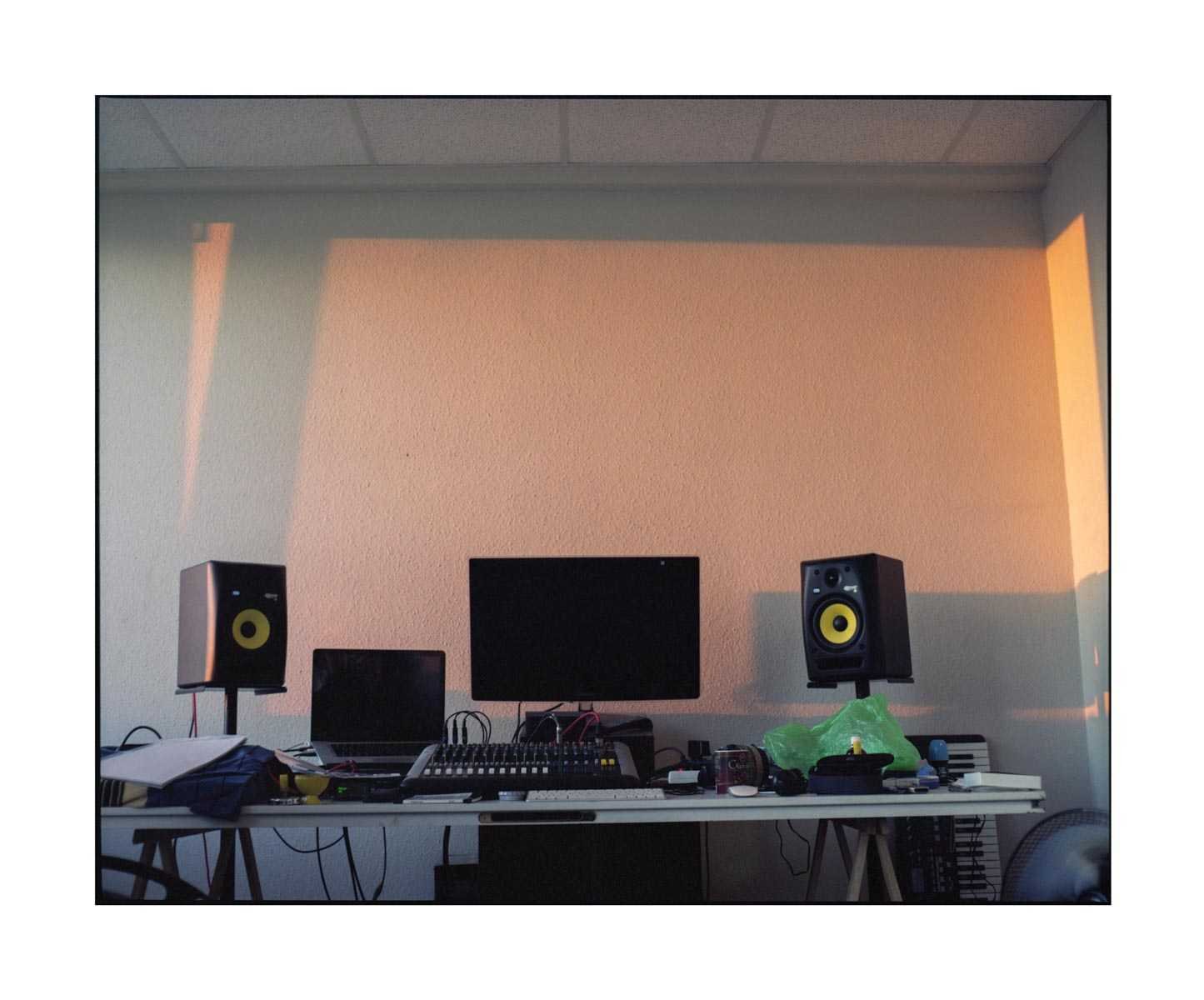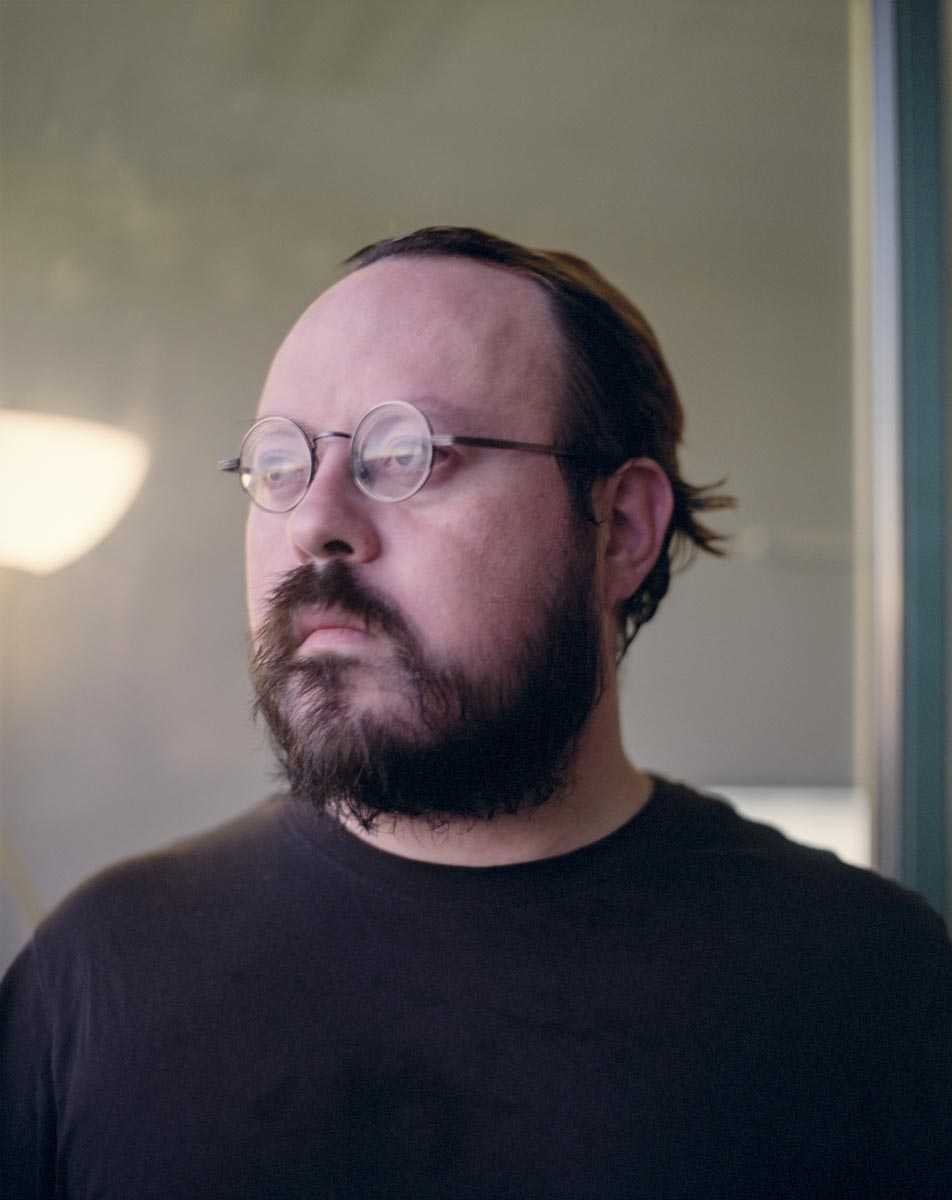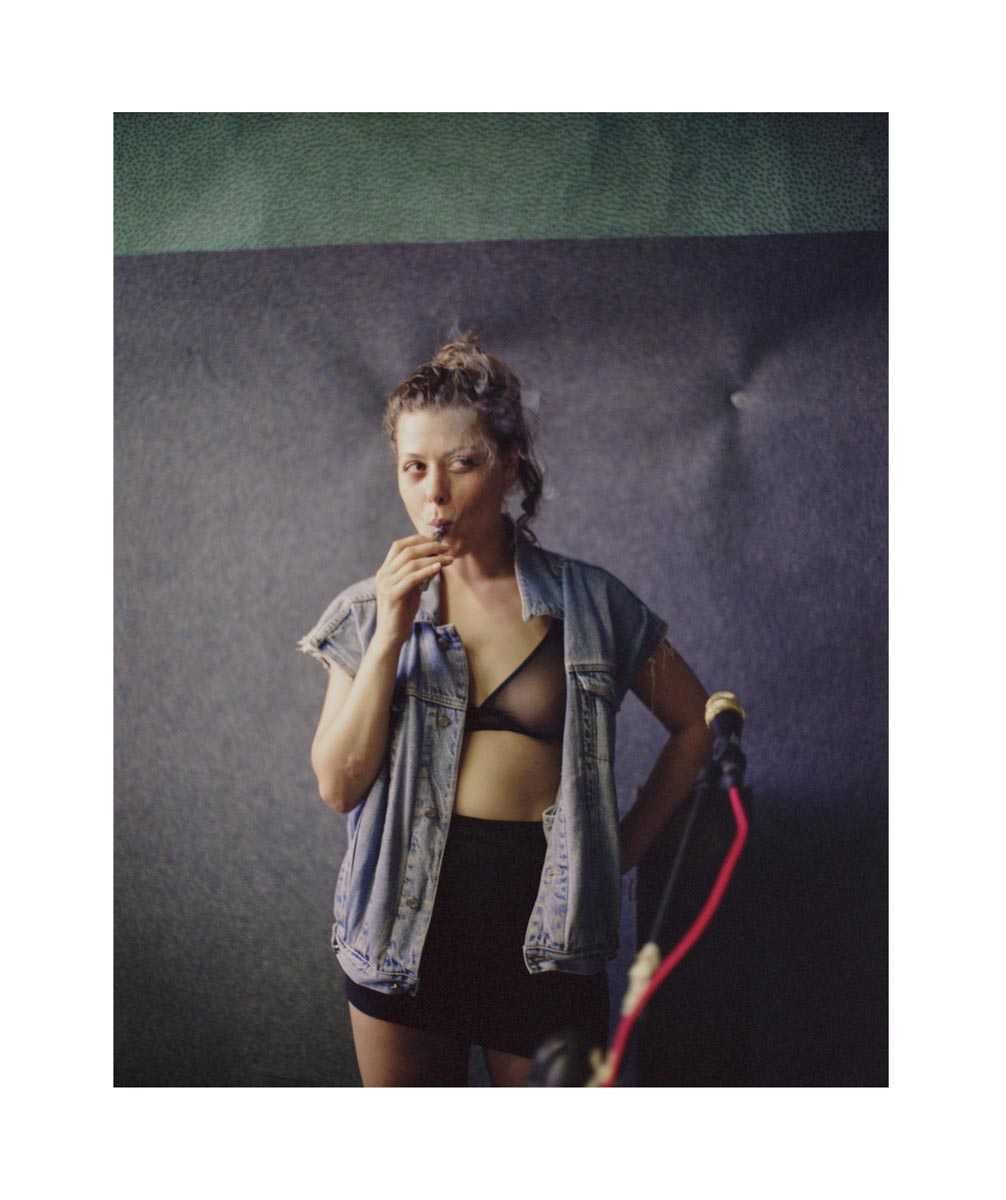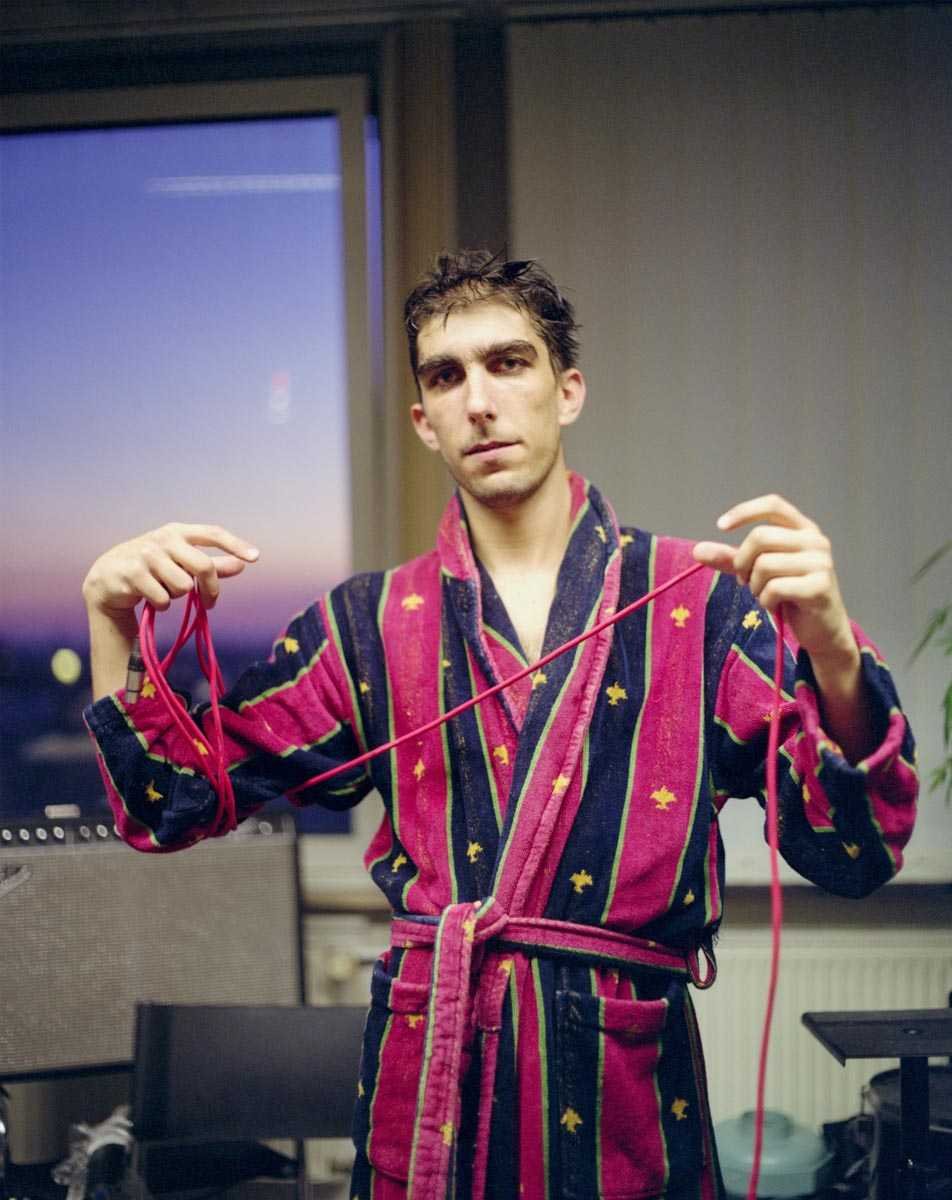 Next Project
prima facie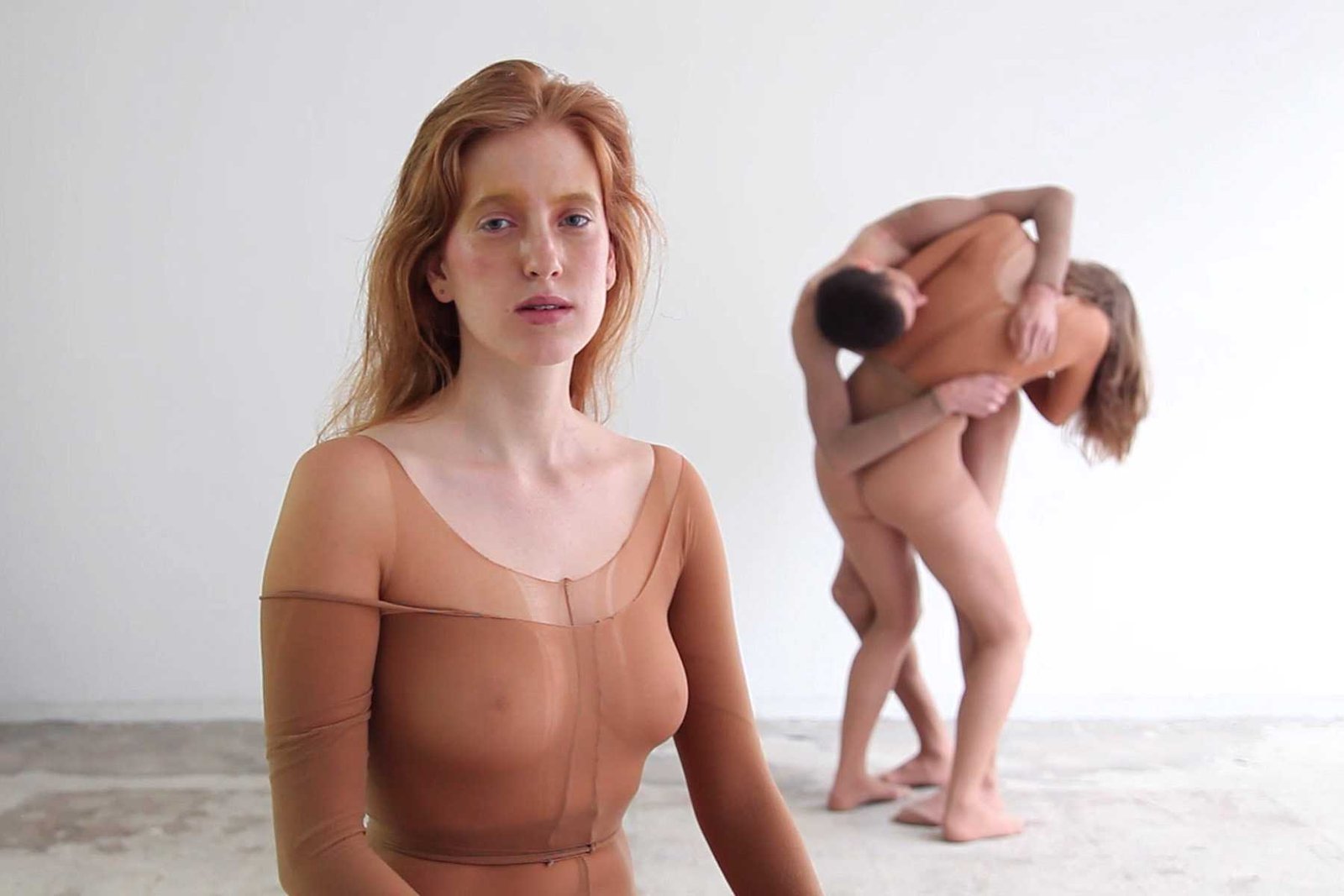 prima facie
prima facie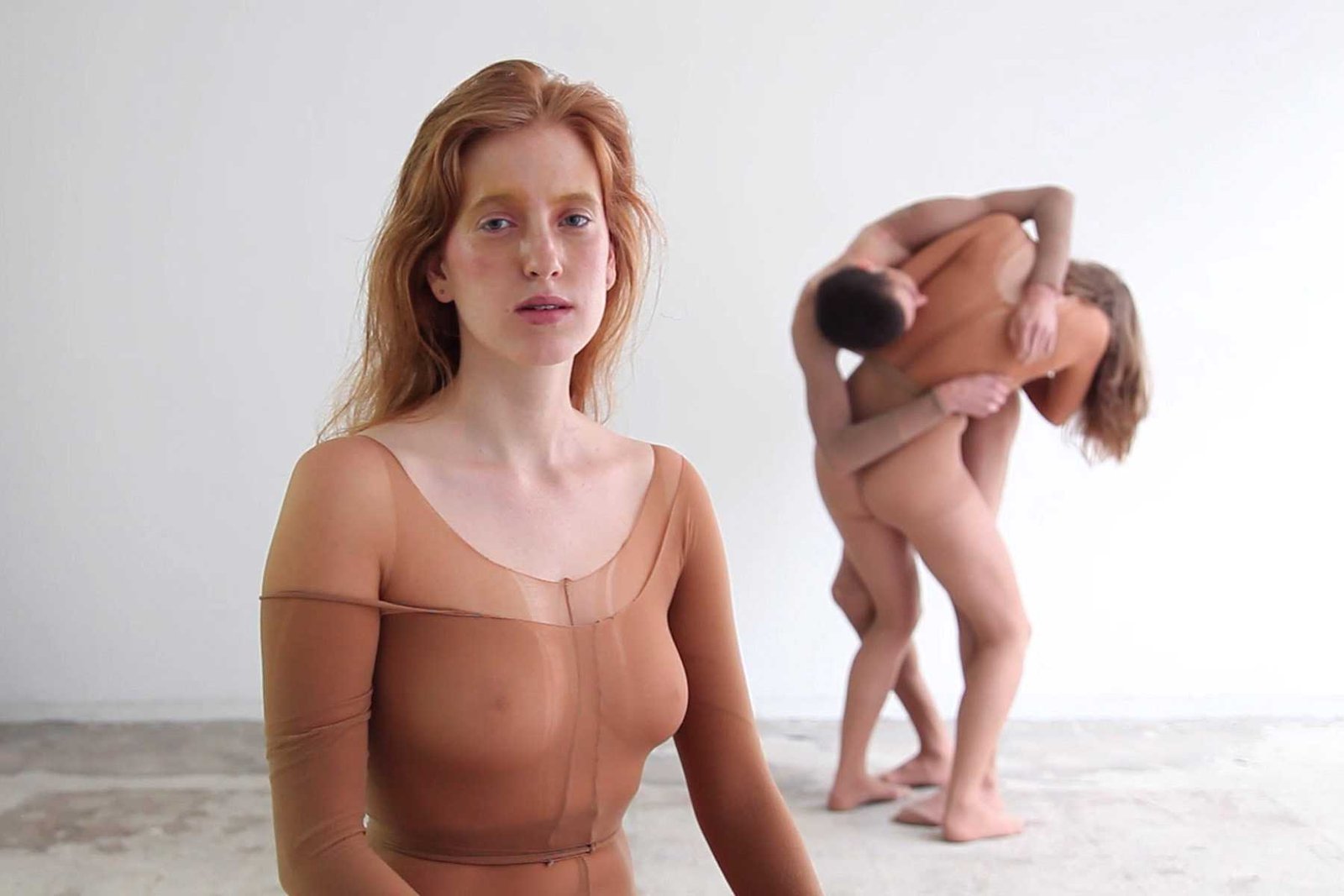 Next Project
tarren johnson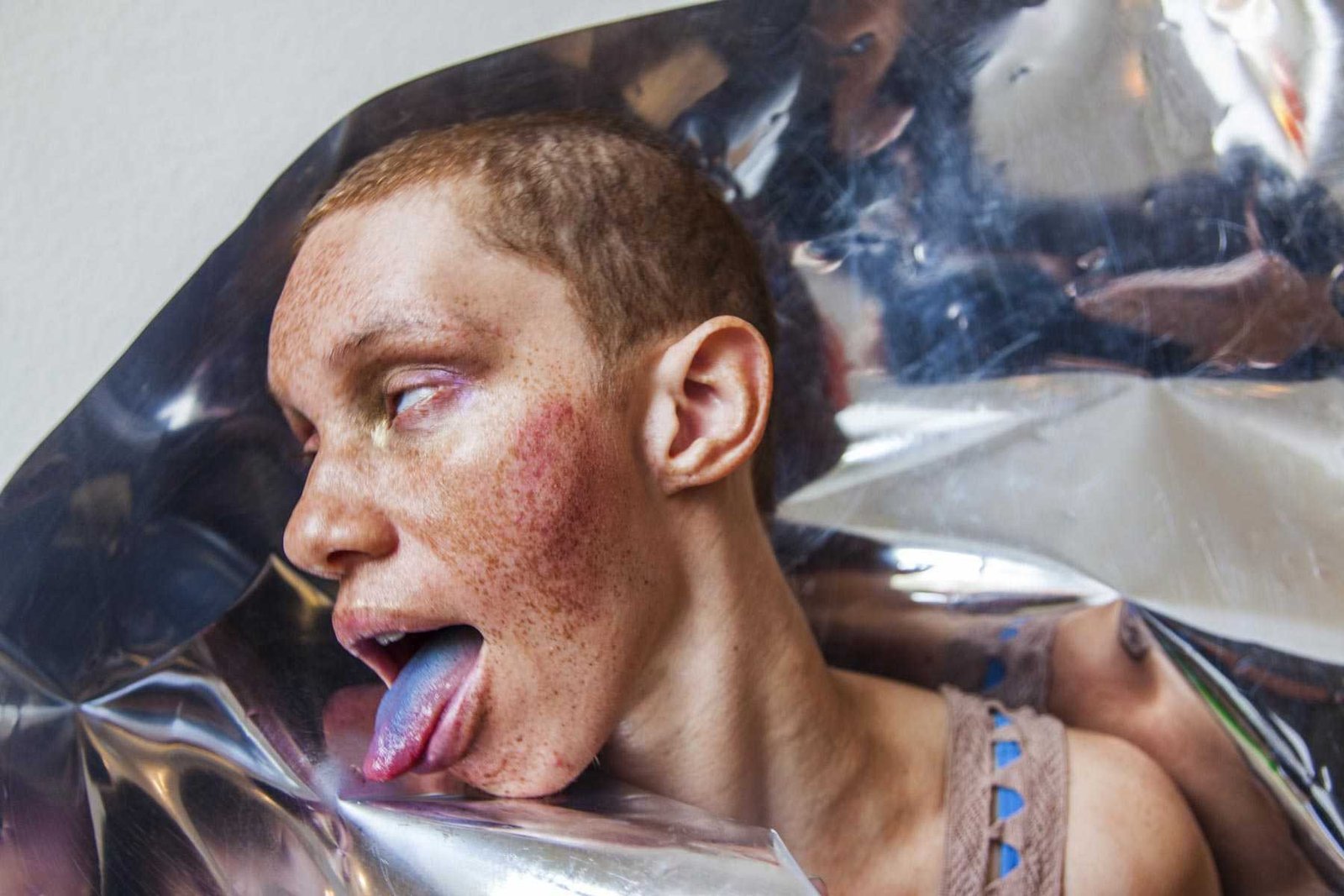 play
tarren johnson
tarren johnson
2014
Tarren Johnson (b. 1990) is an American choreographer and artist based in Berlin.
She works with performance, video, sculpture, and writing.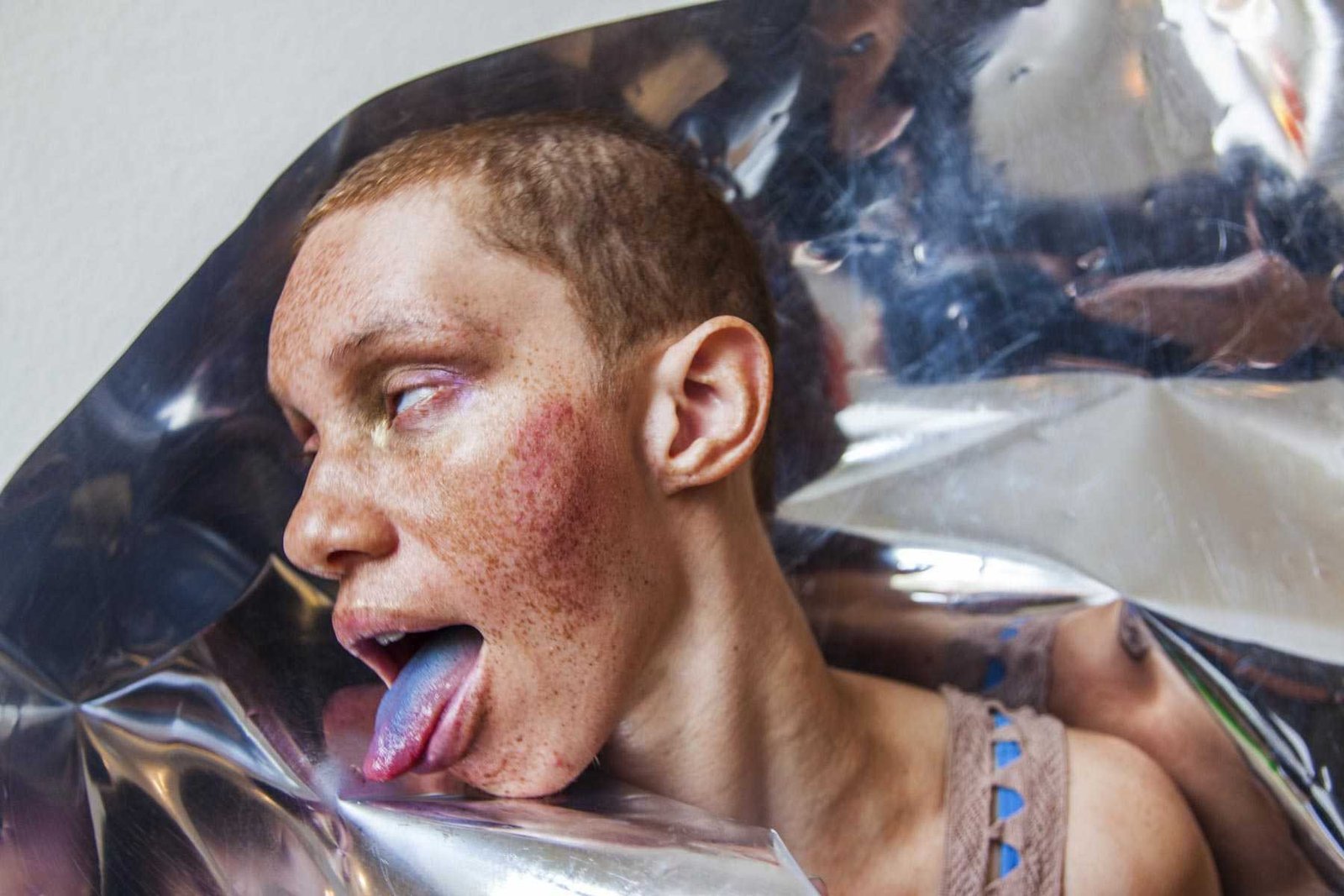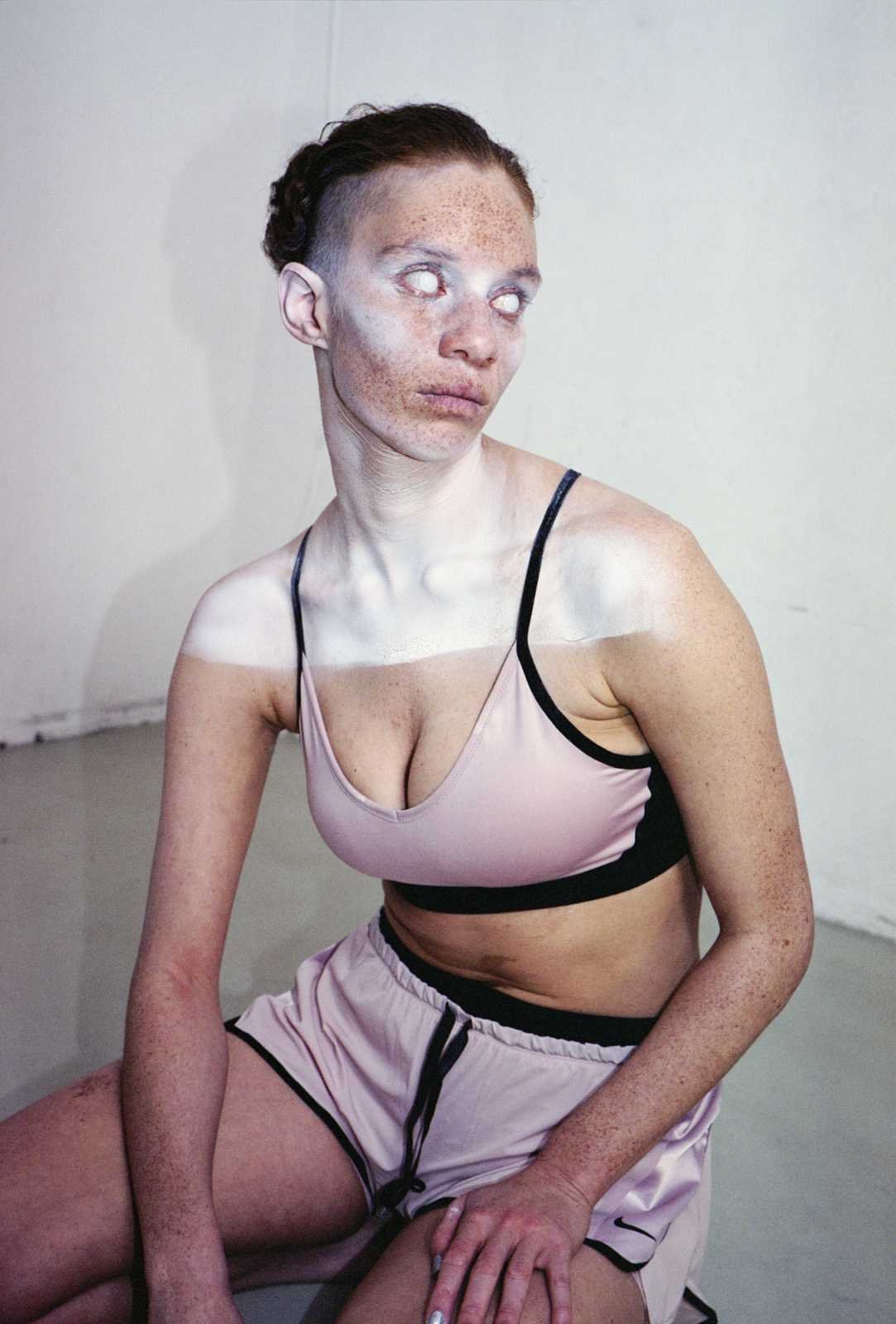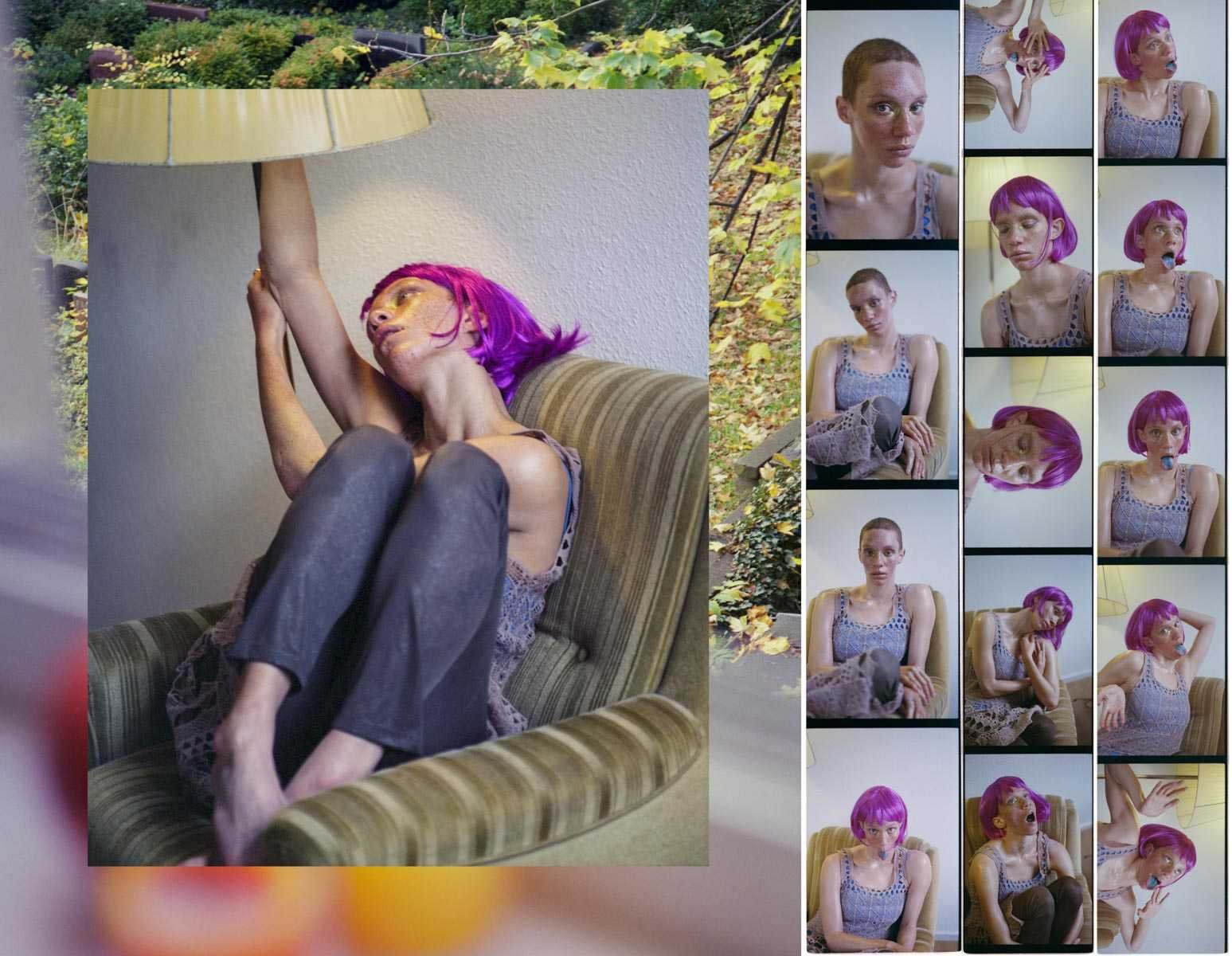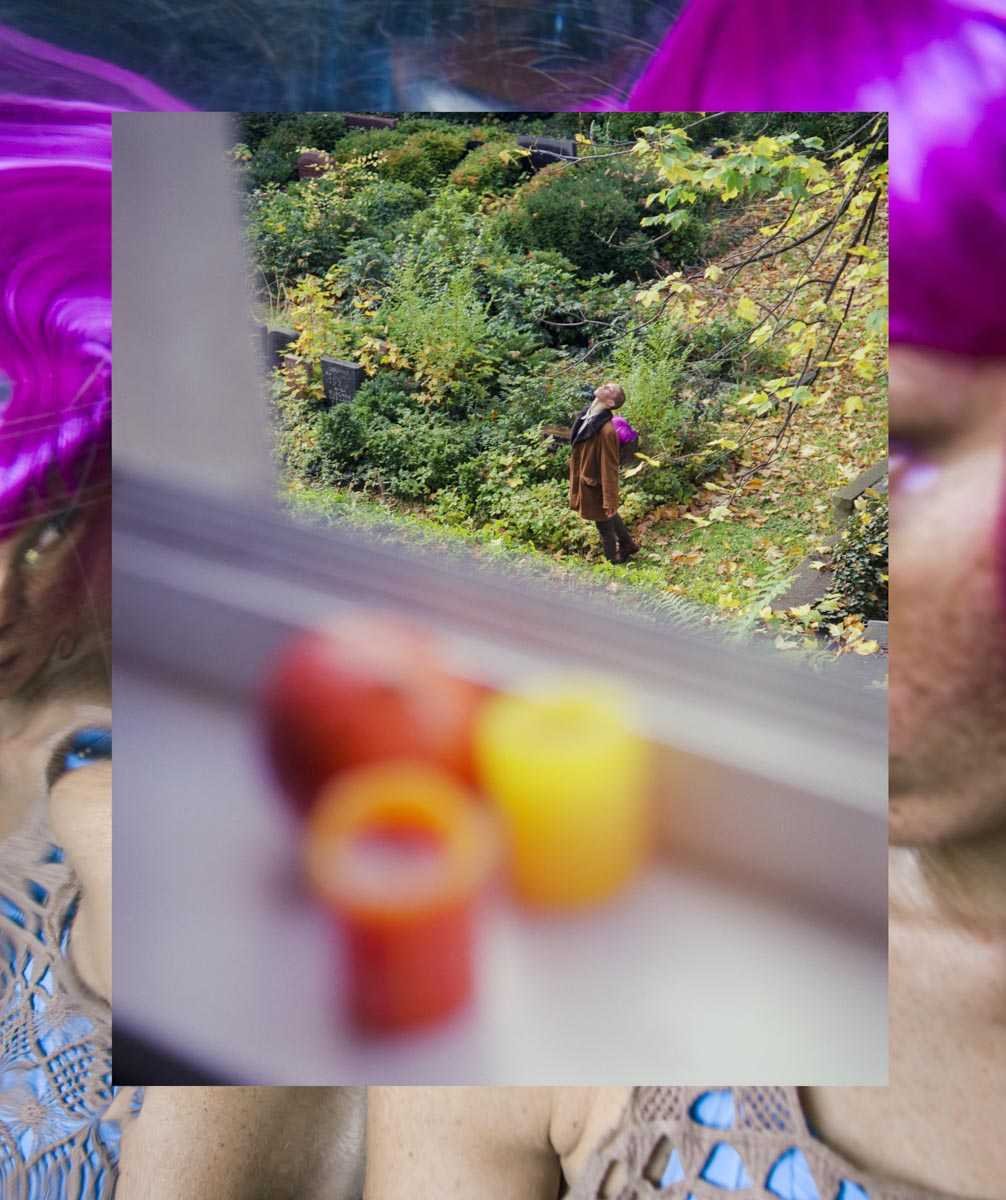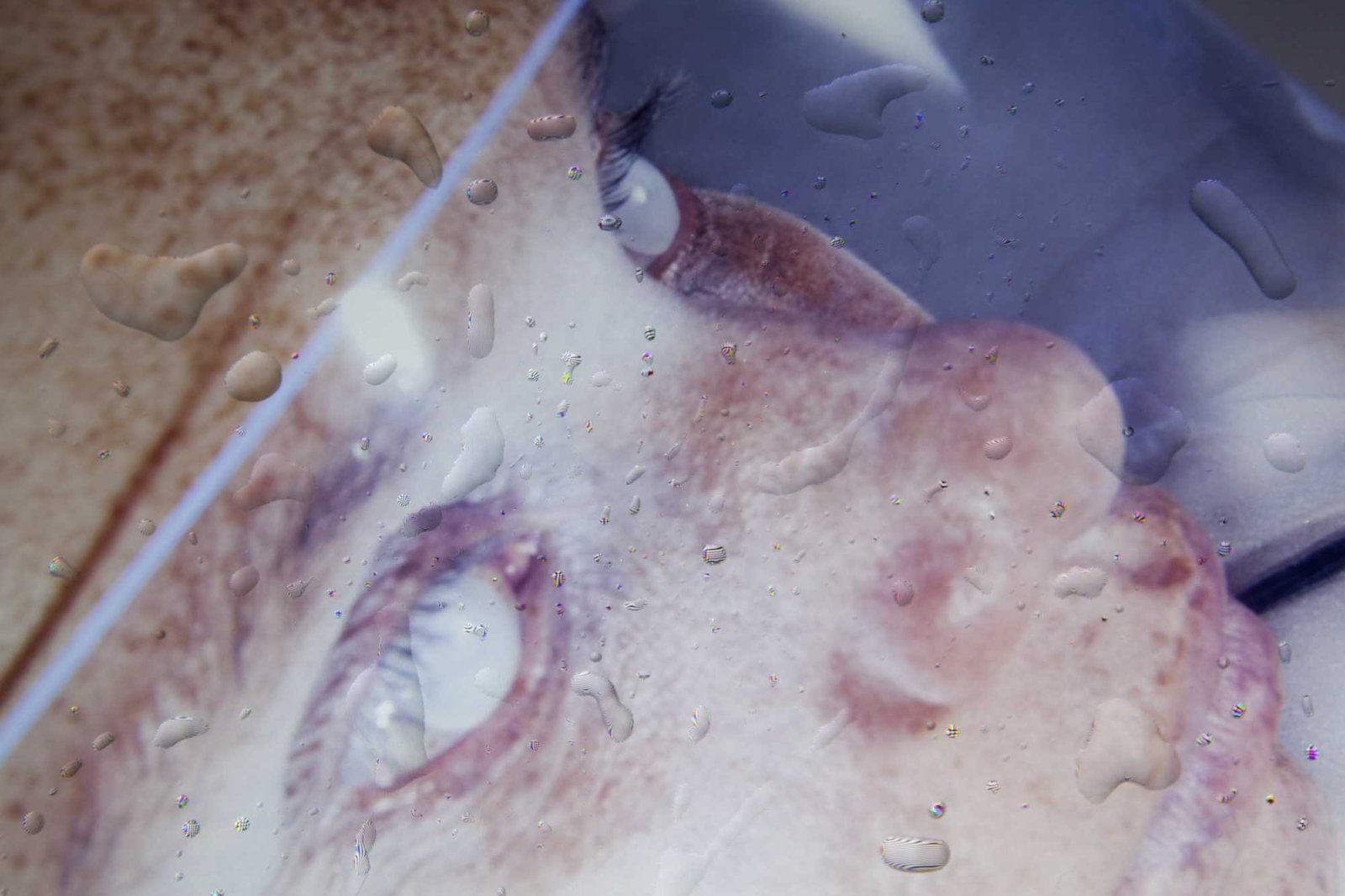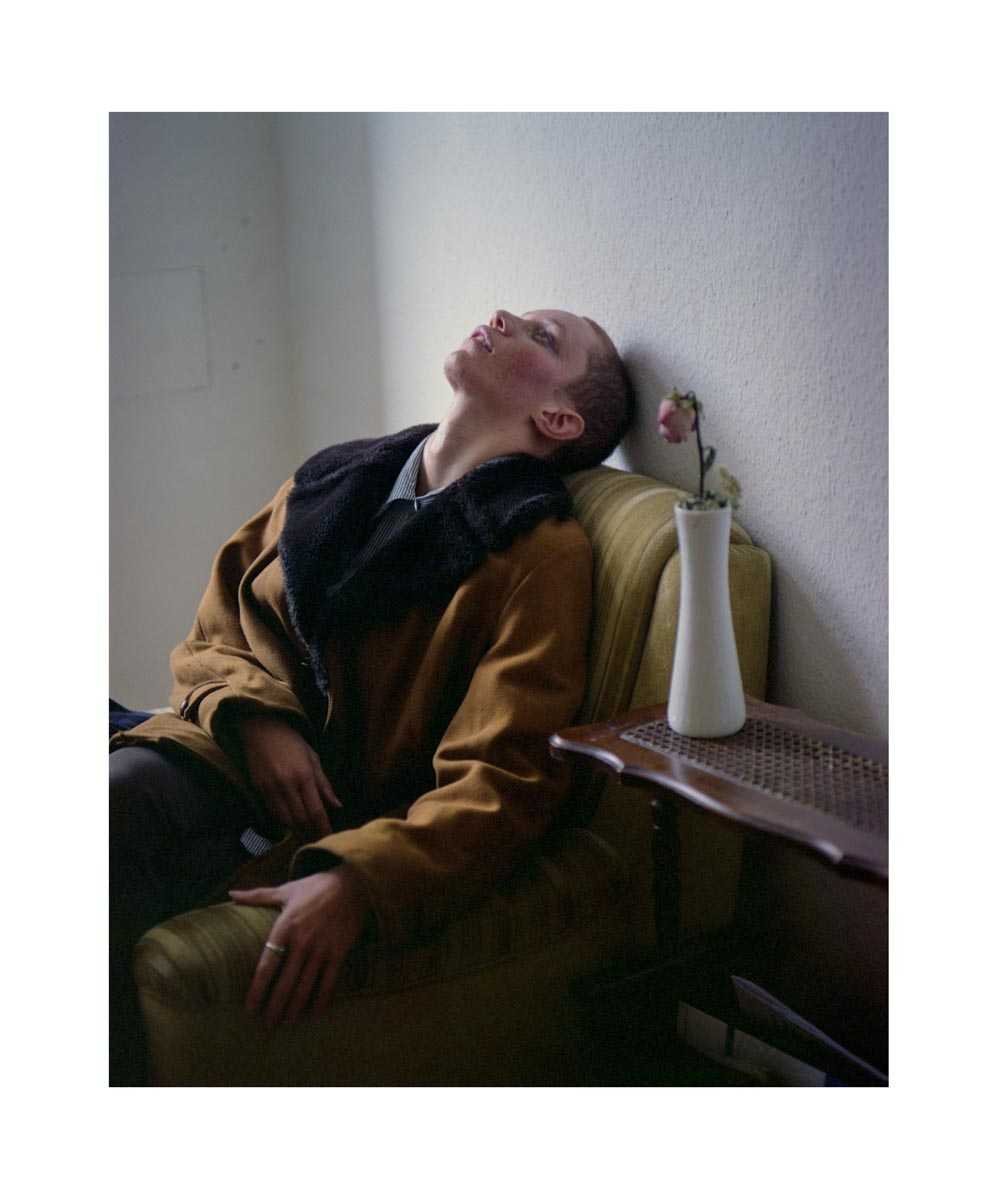 Next Project
artistic characters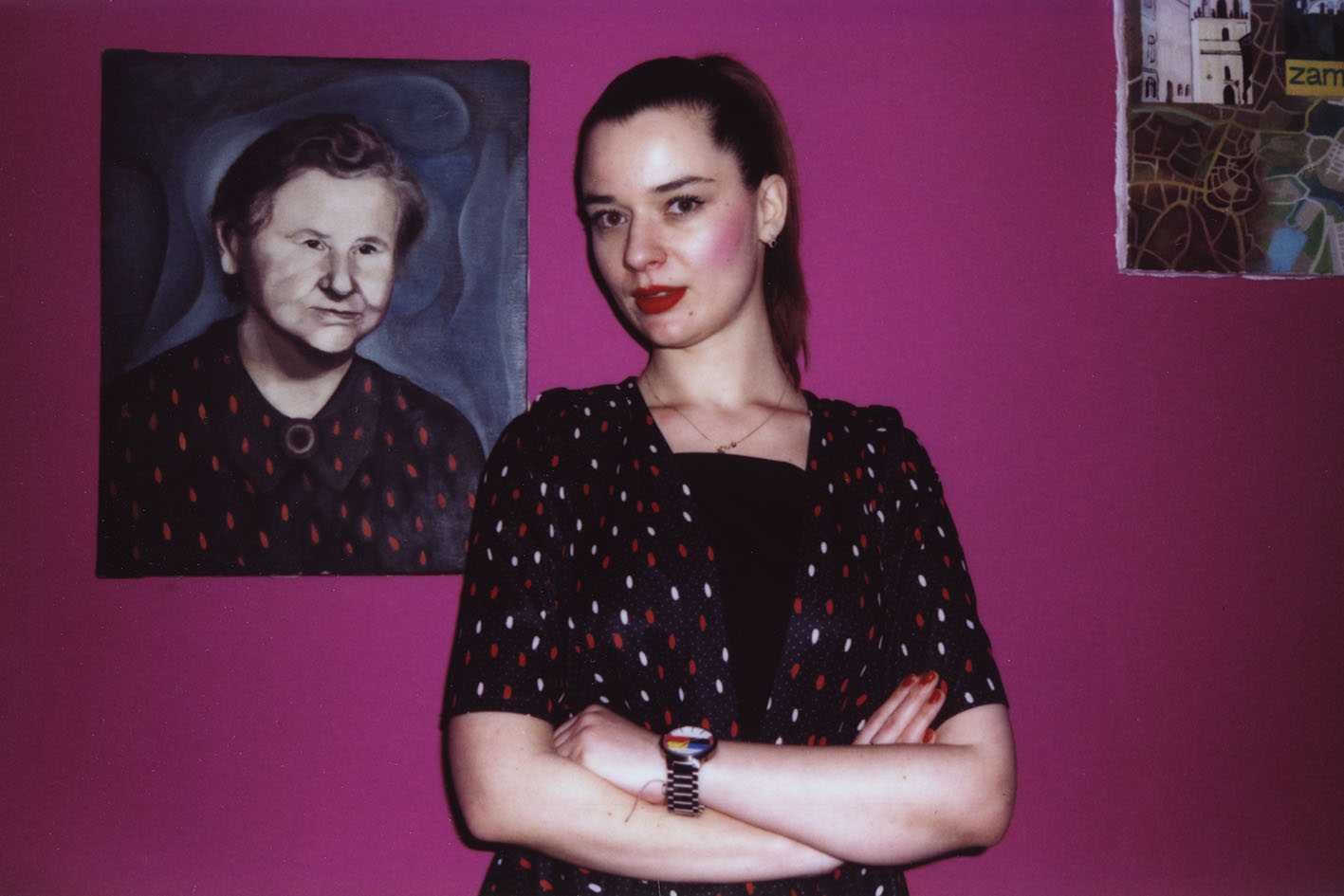 artistic characters
artistic characters
2008-2014
a compilation of portraits of creative personalities based in Warsaw, NY, and Berlin, some of them I photographed for ID Poland in 2014 which featured Polish creatives living and working in Berlin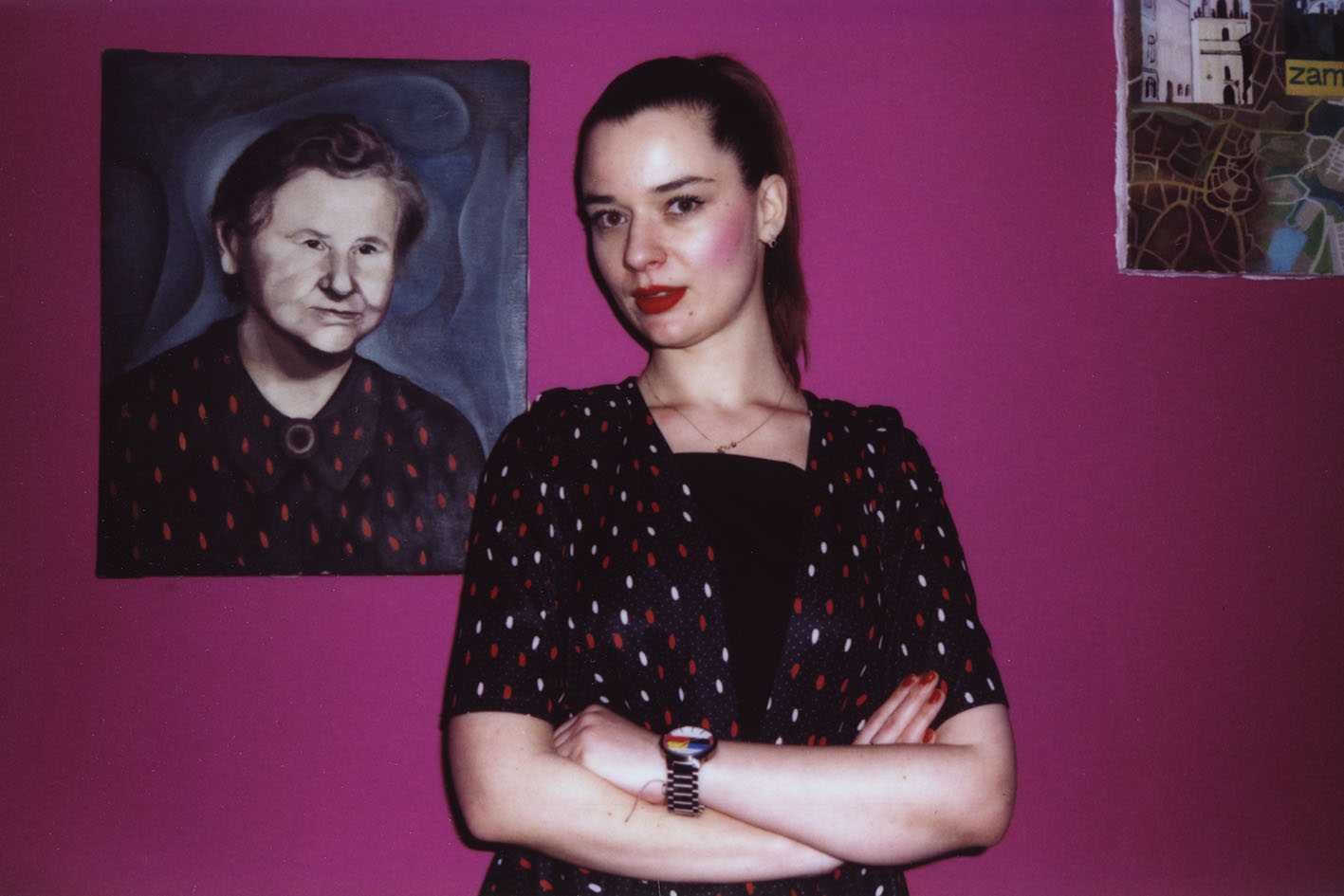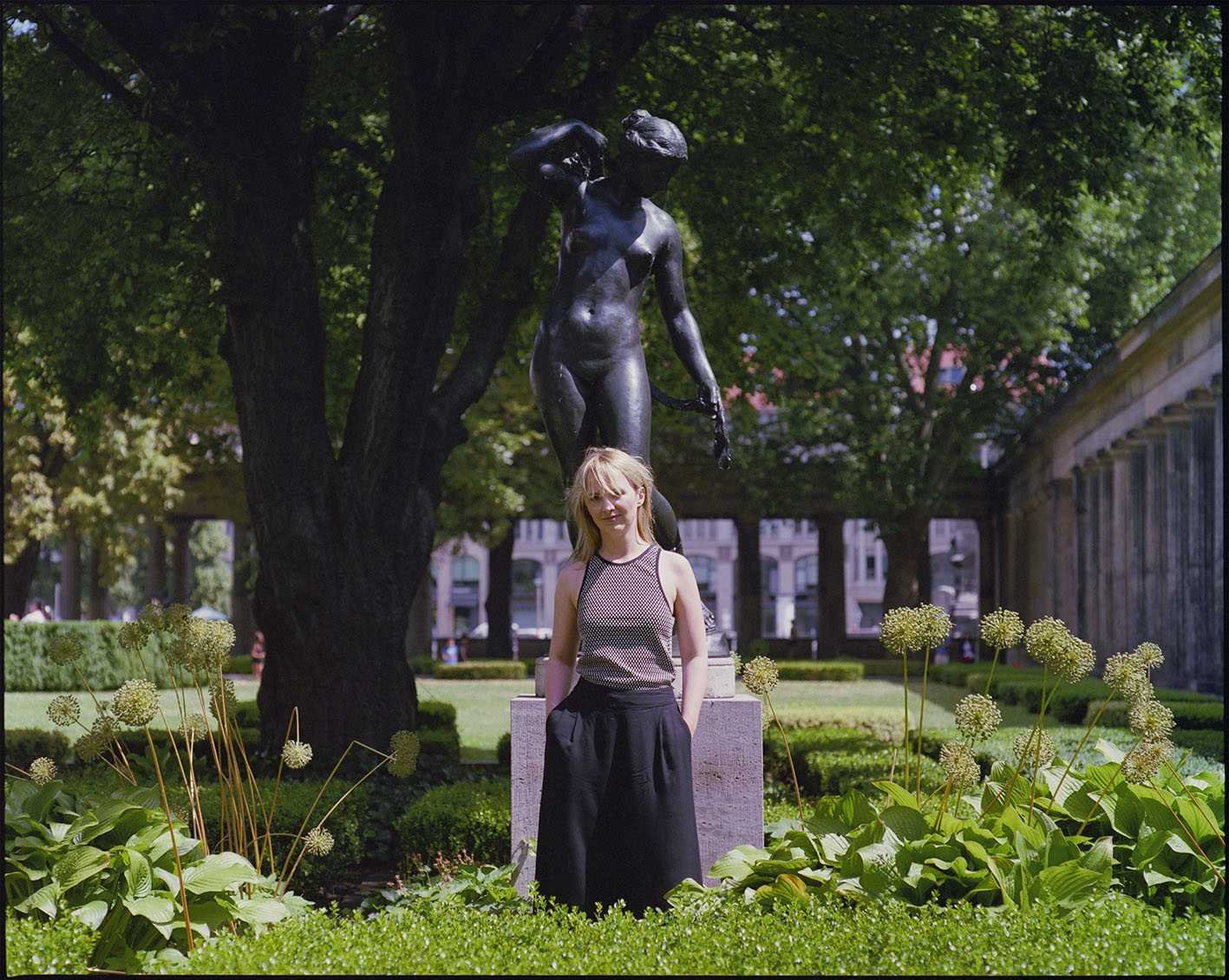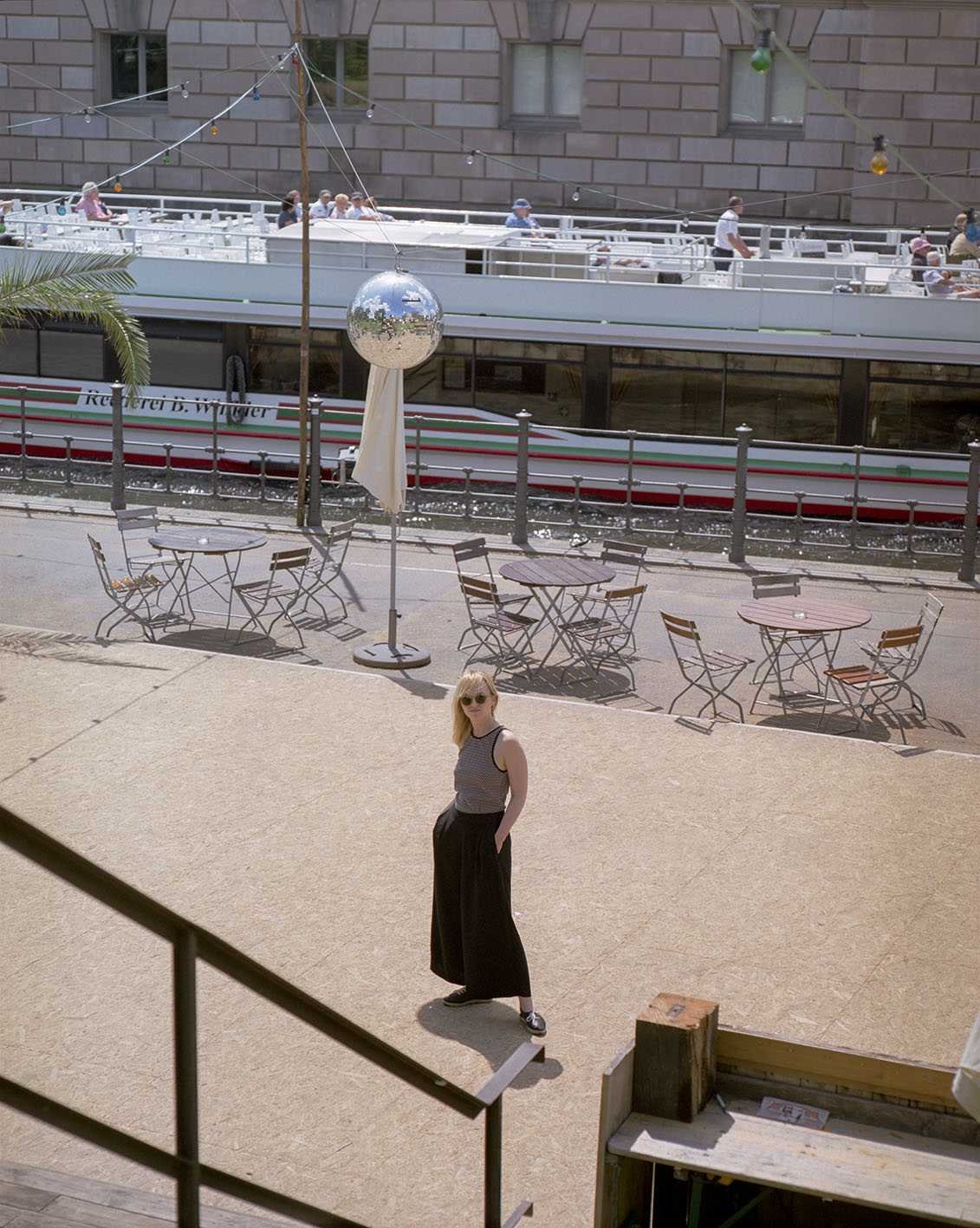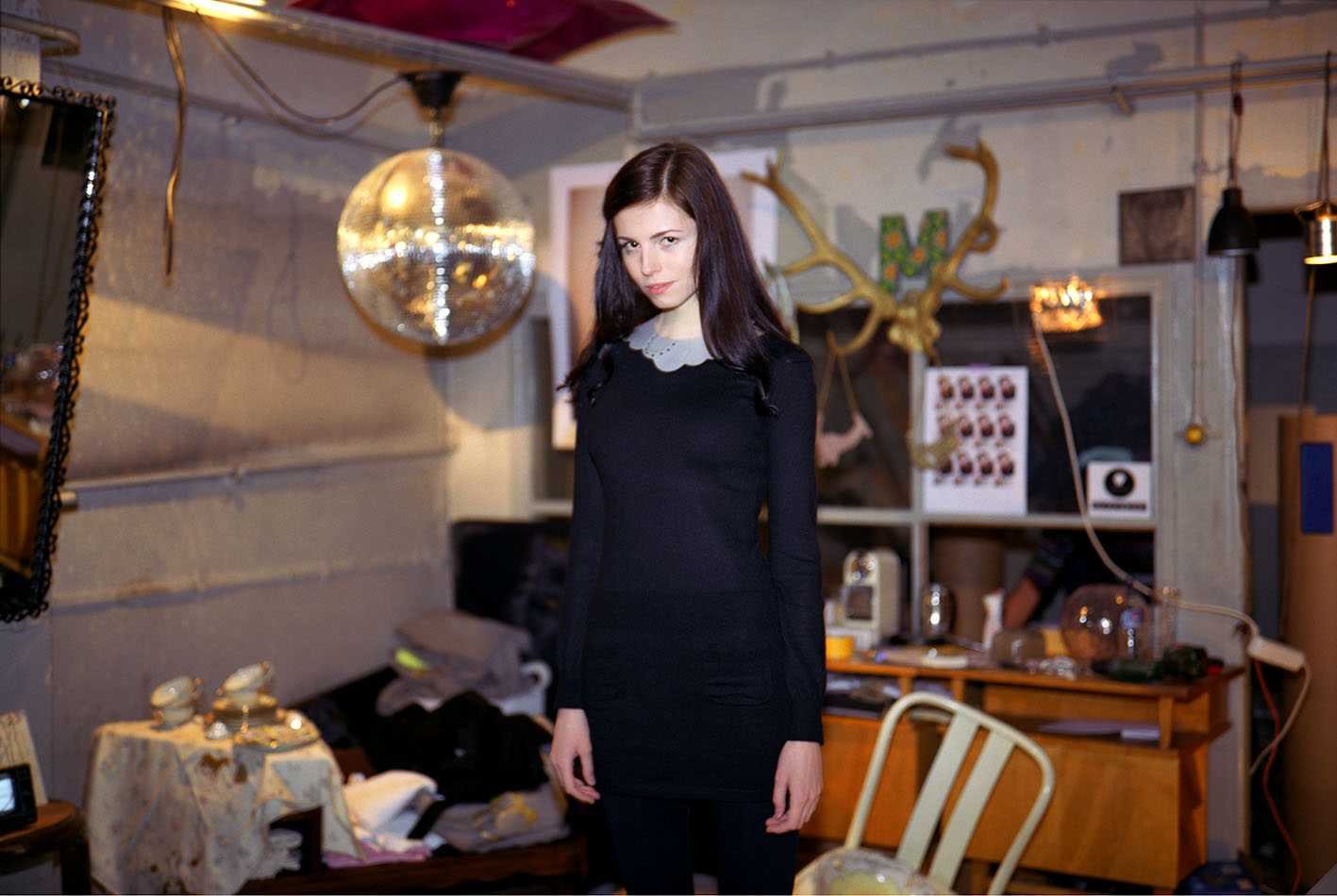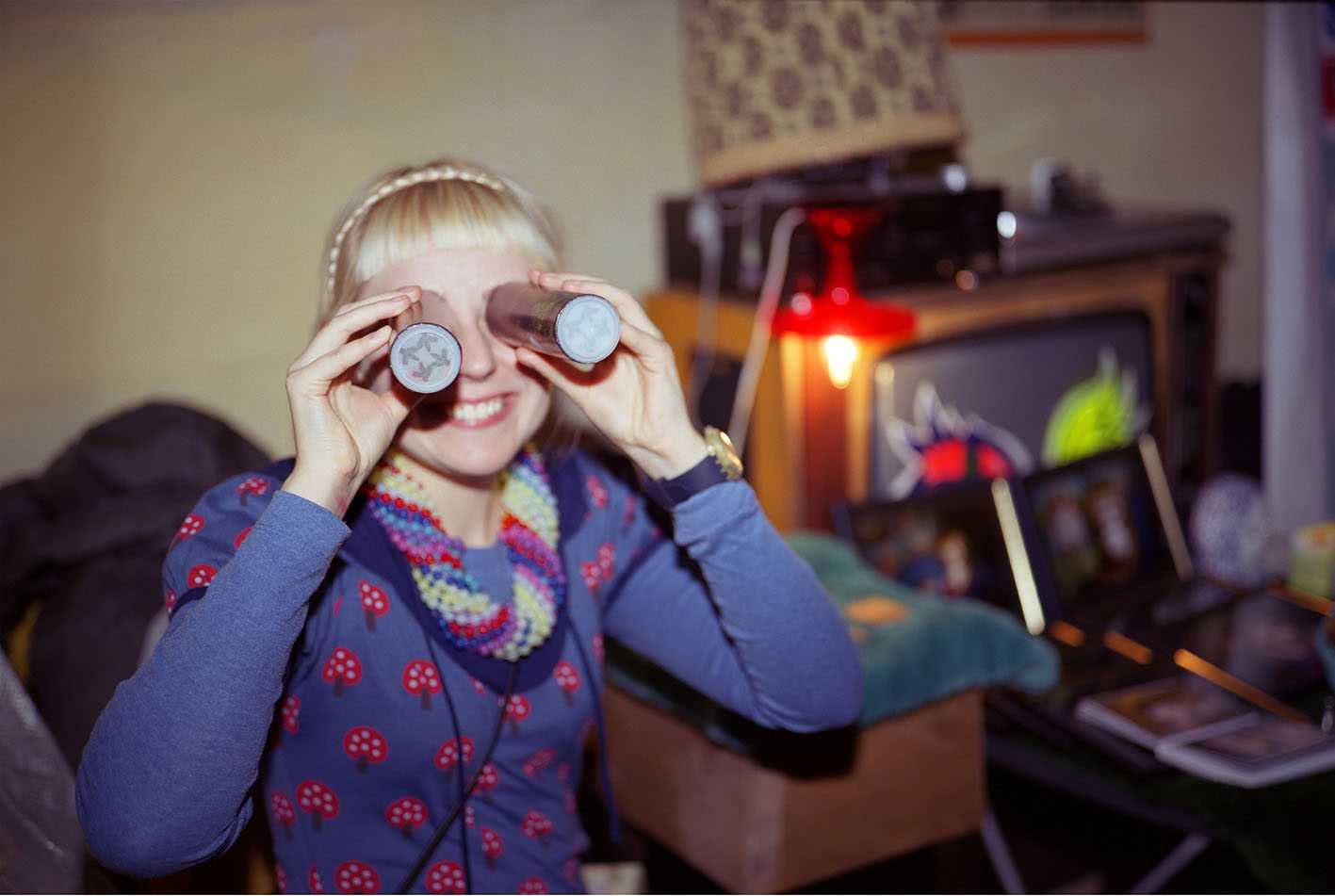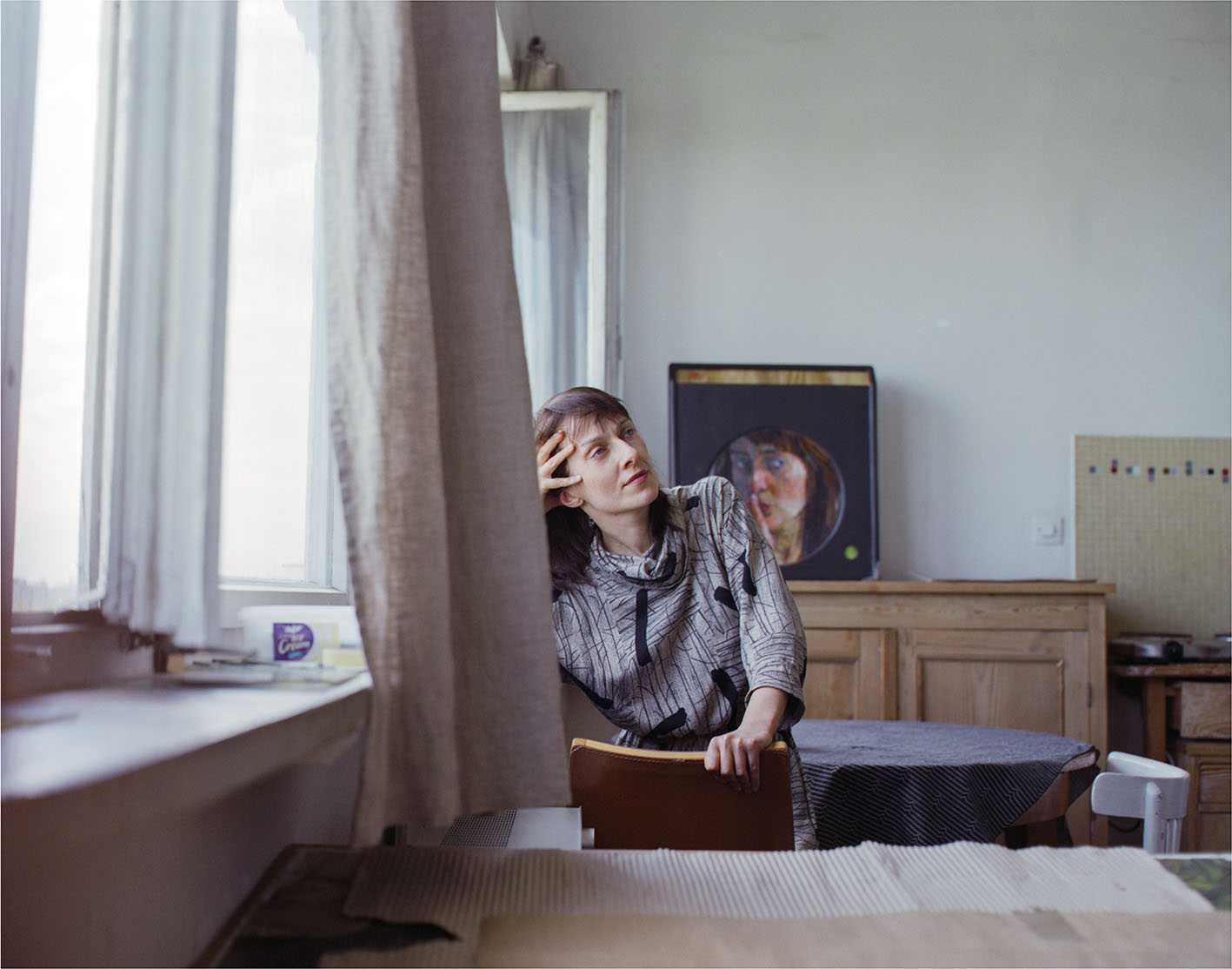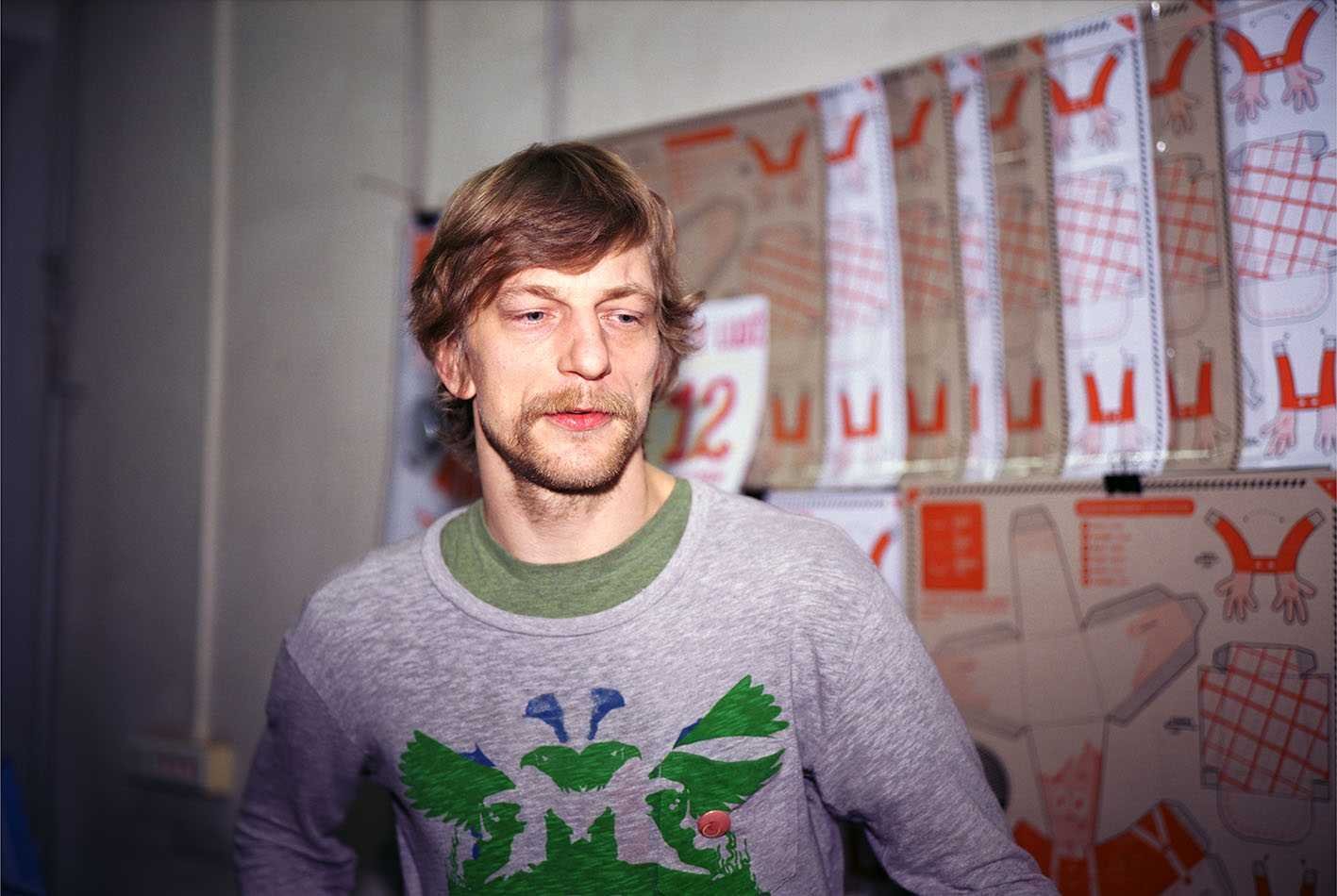 Next Project
sound portraits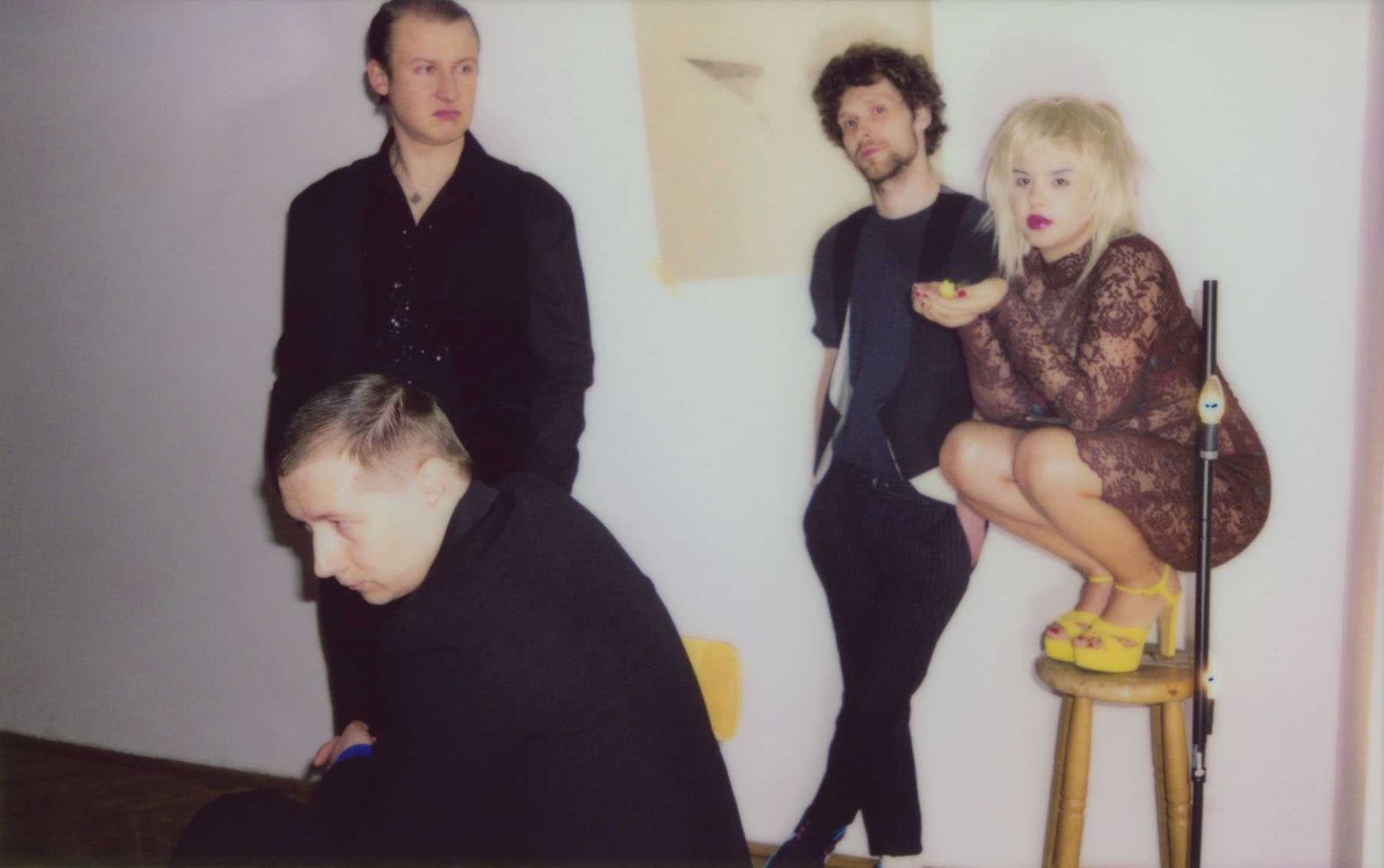 sound portraits
sound portraits
2011-2019
Portraits of musicians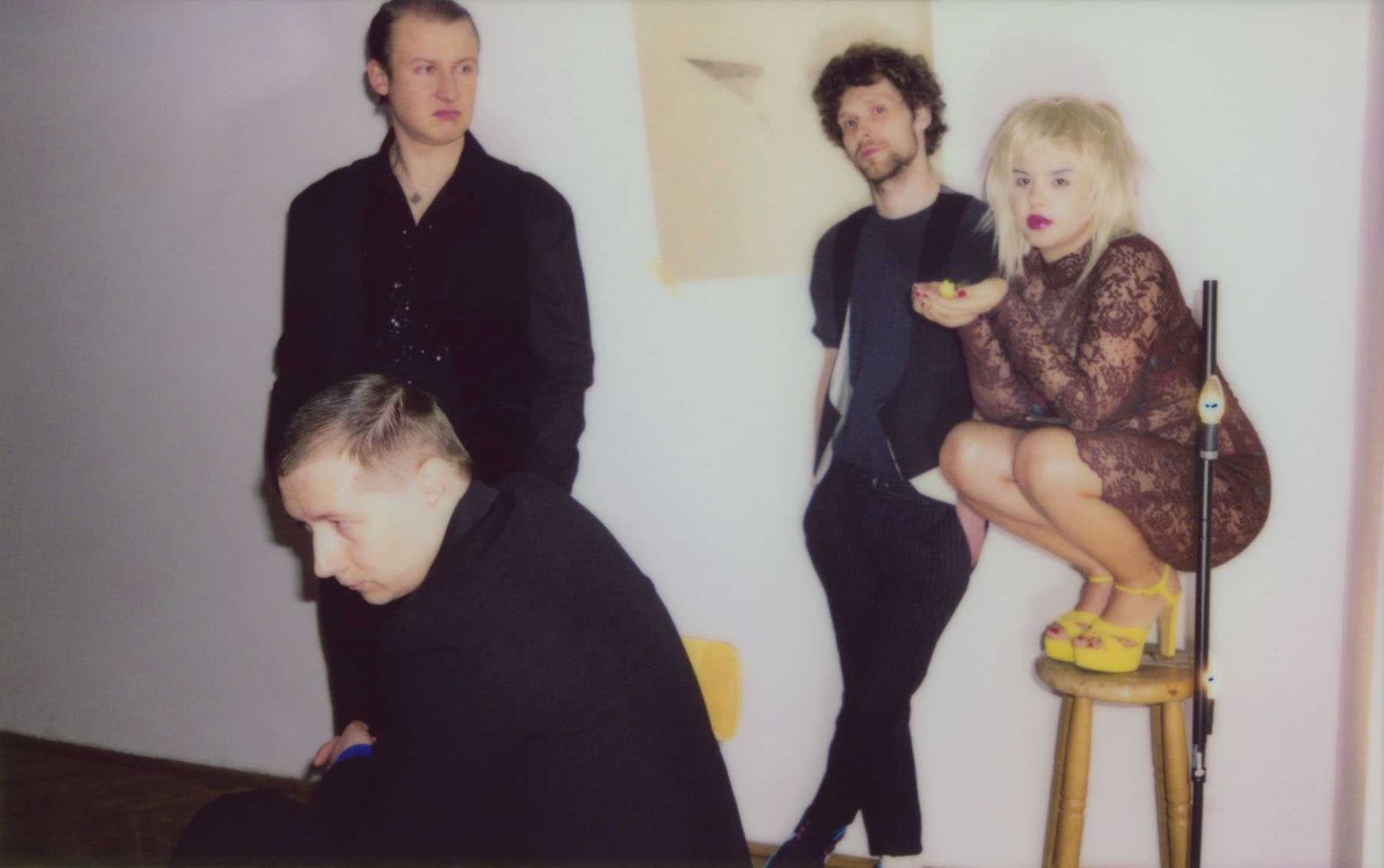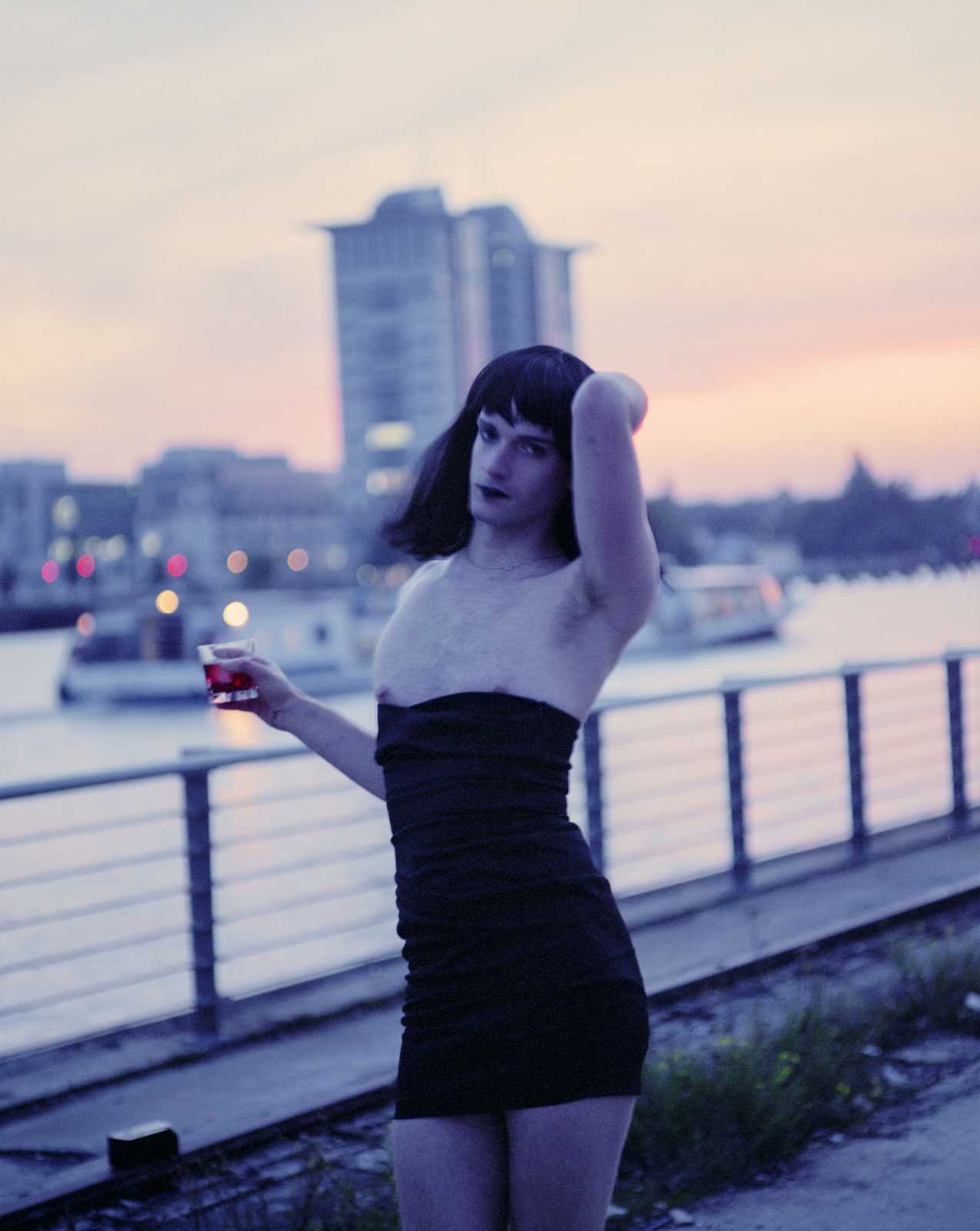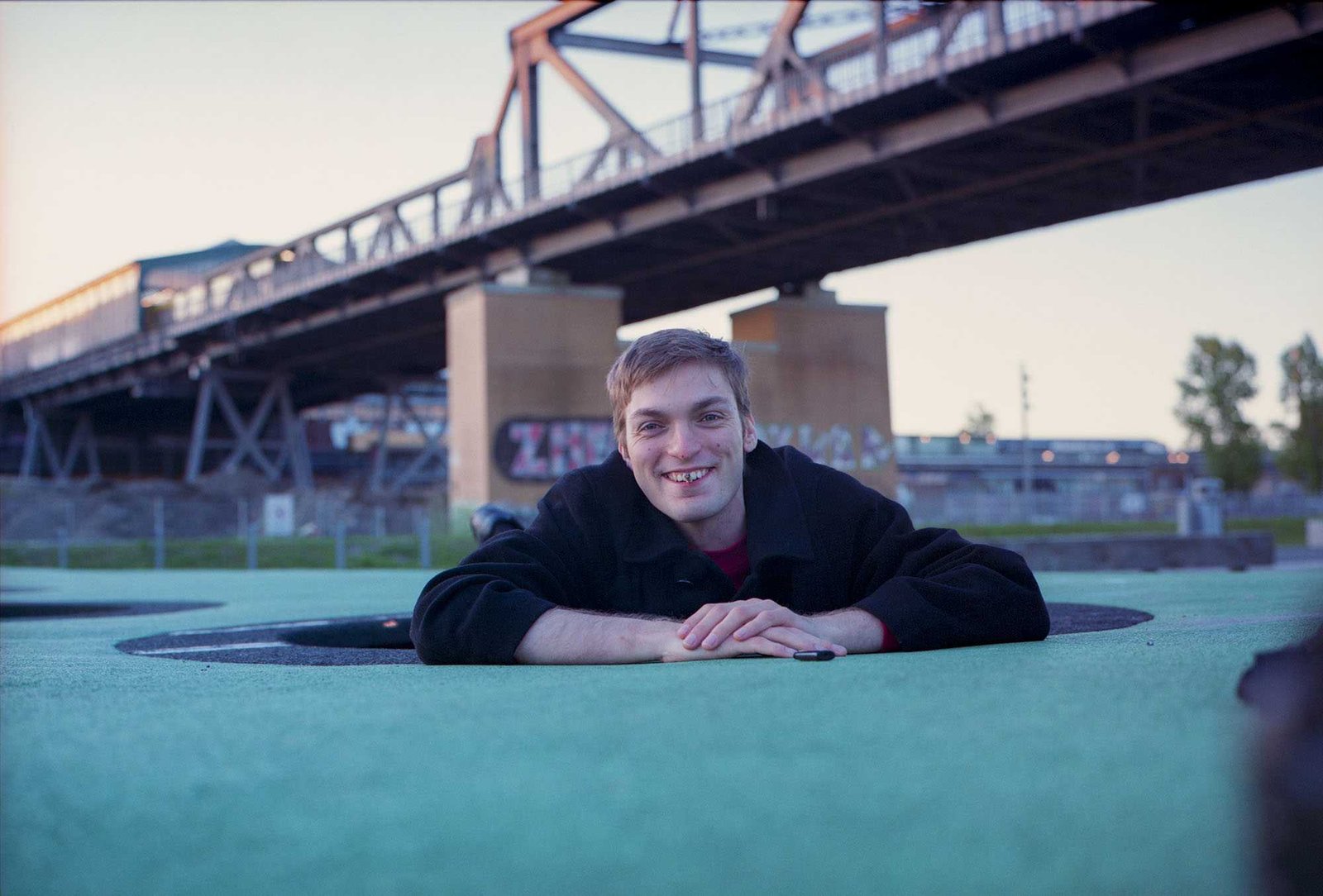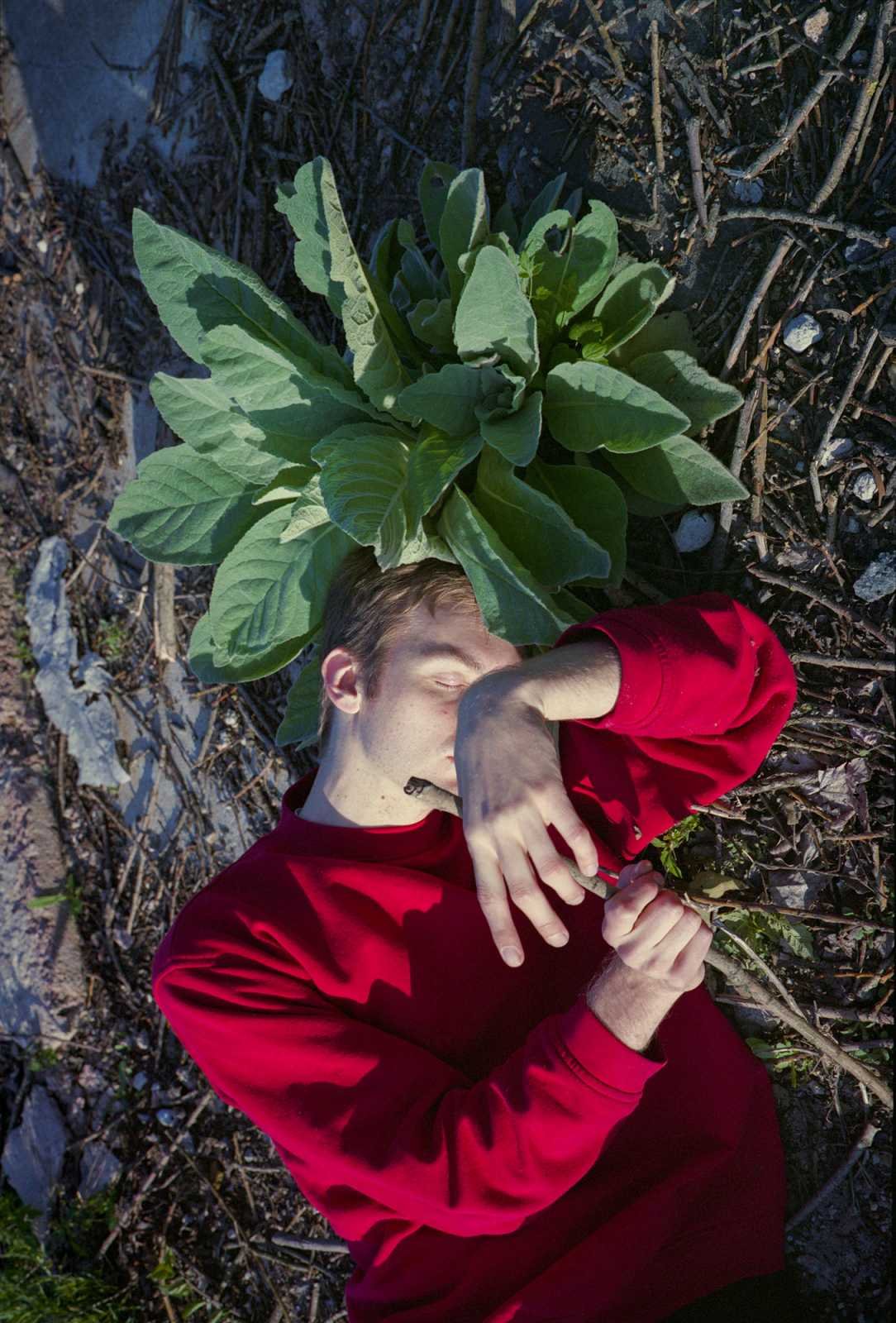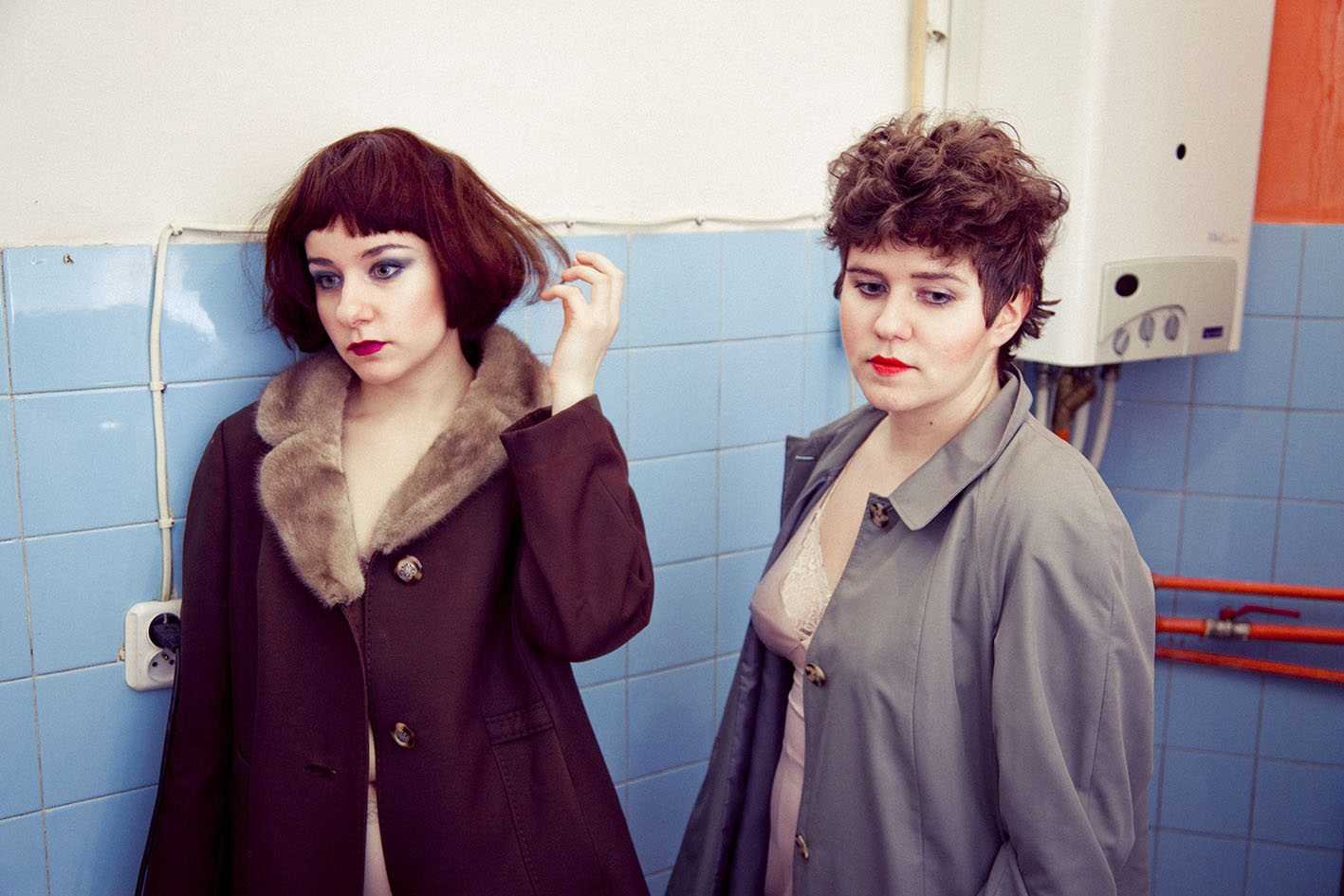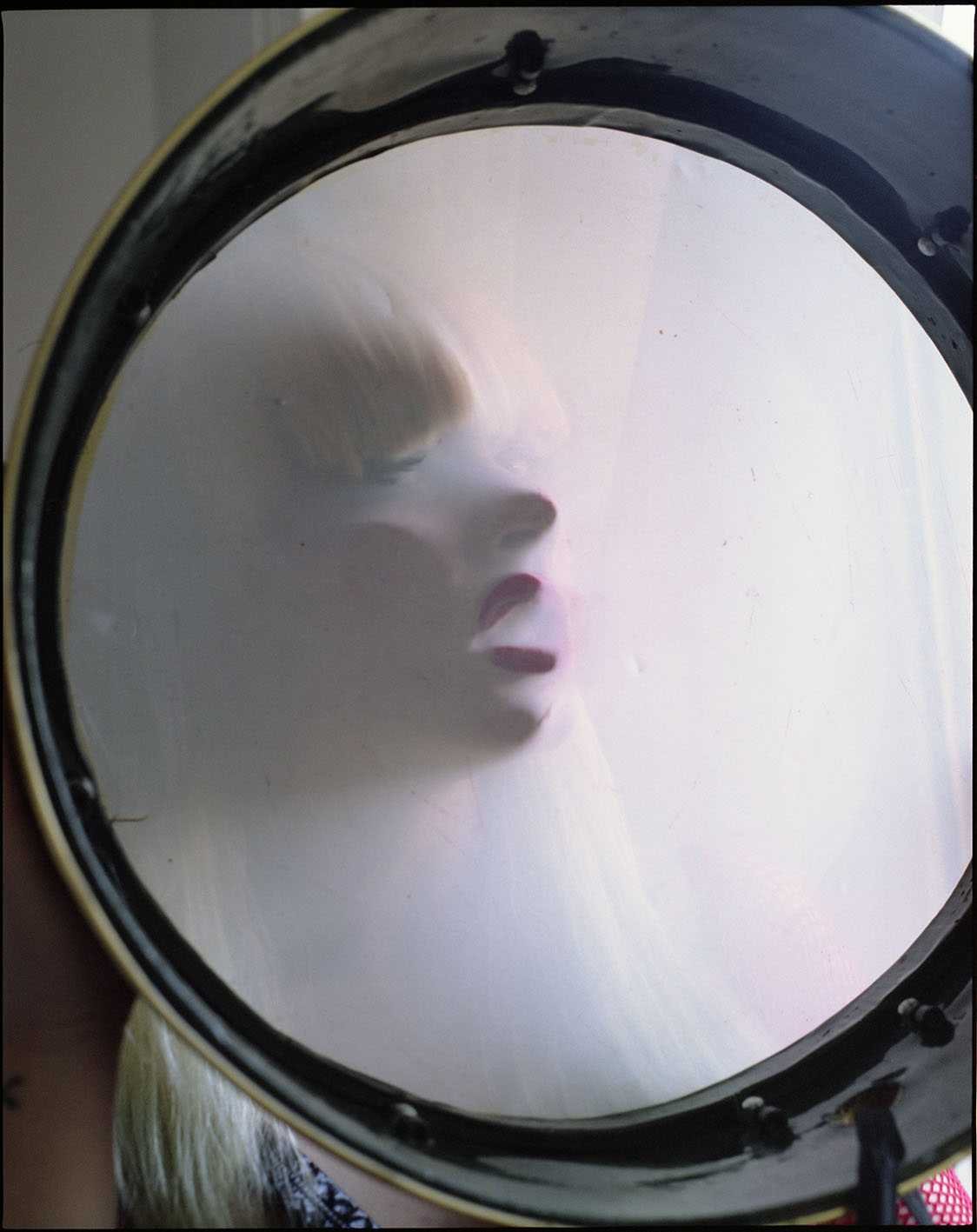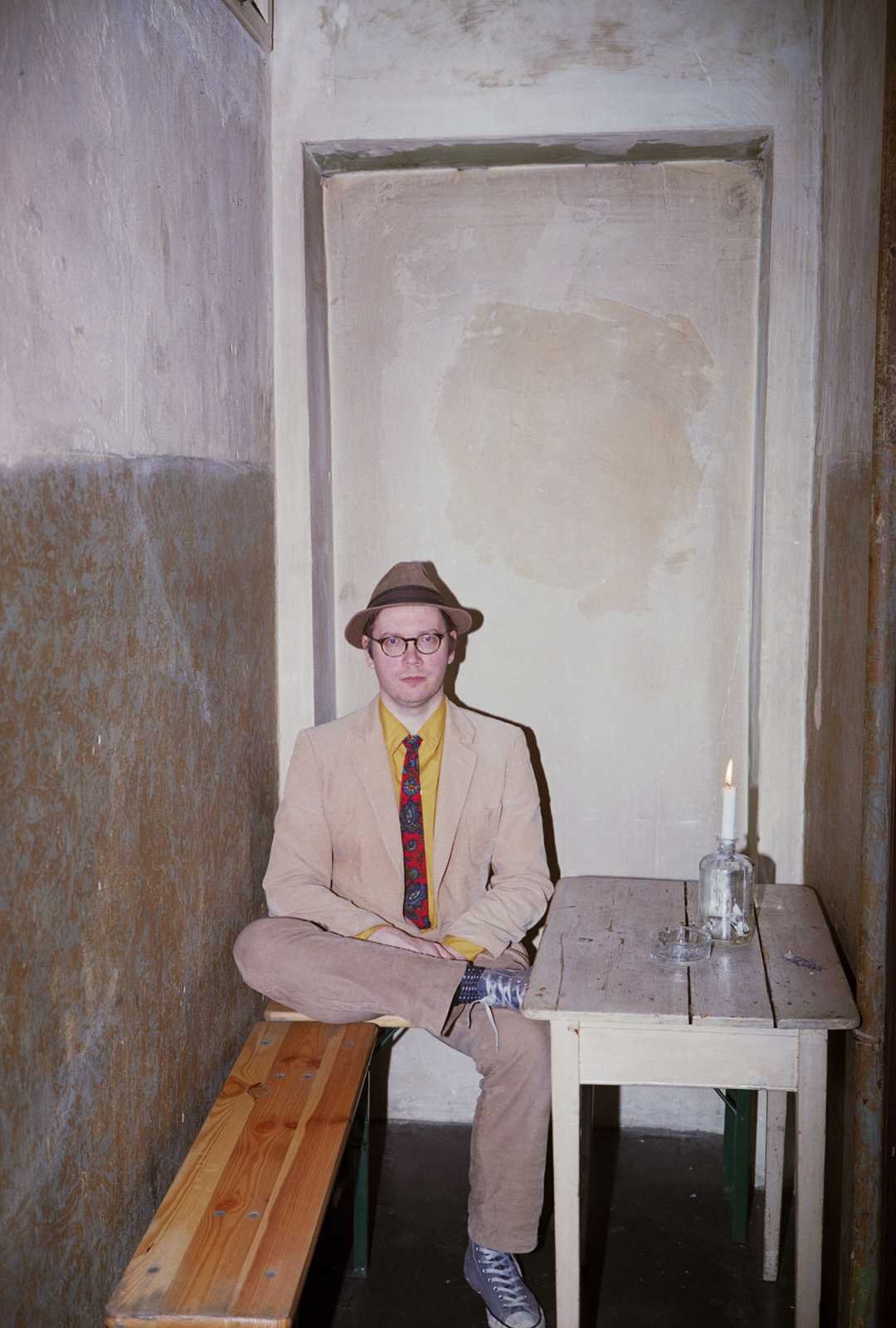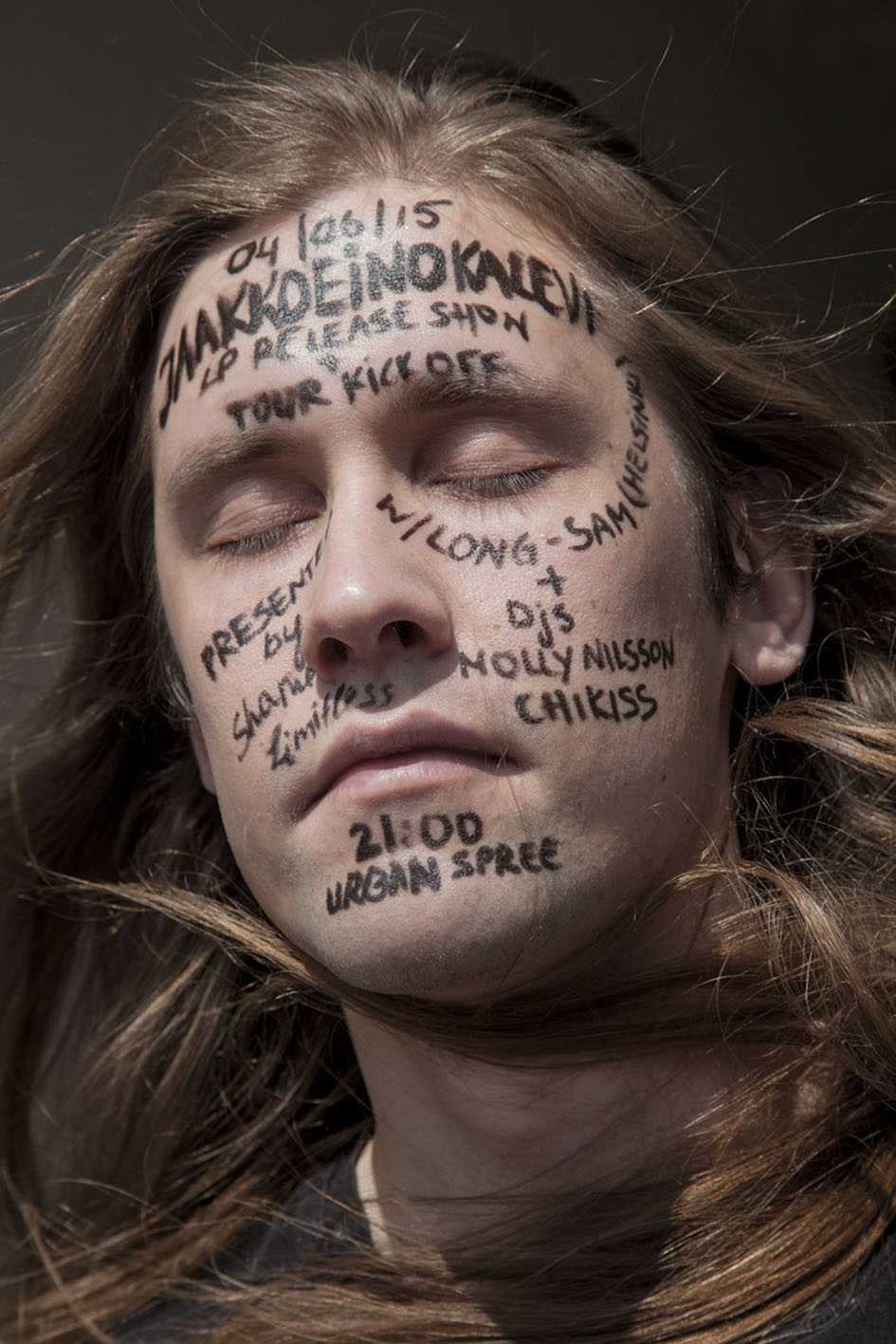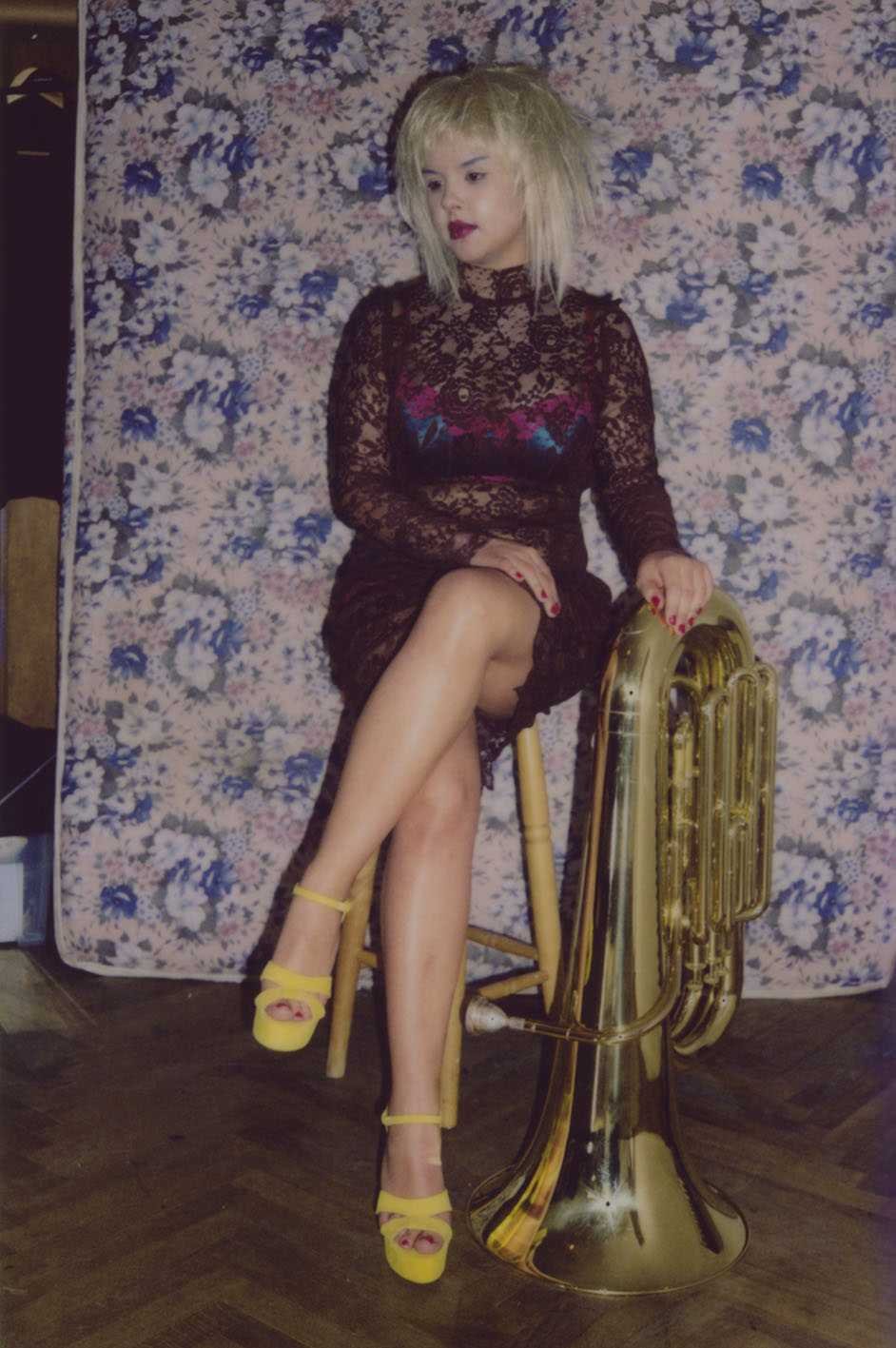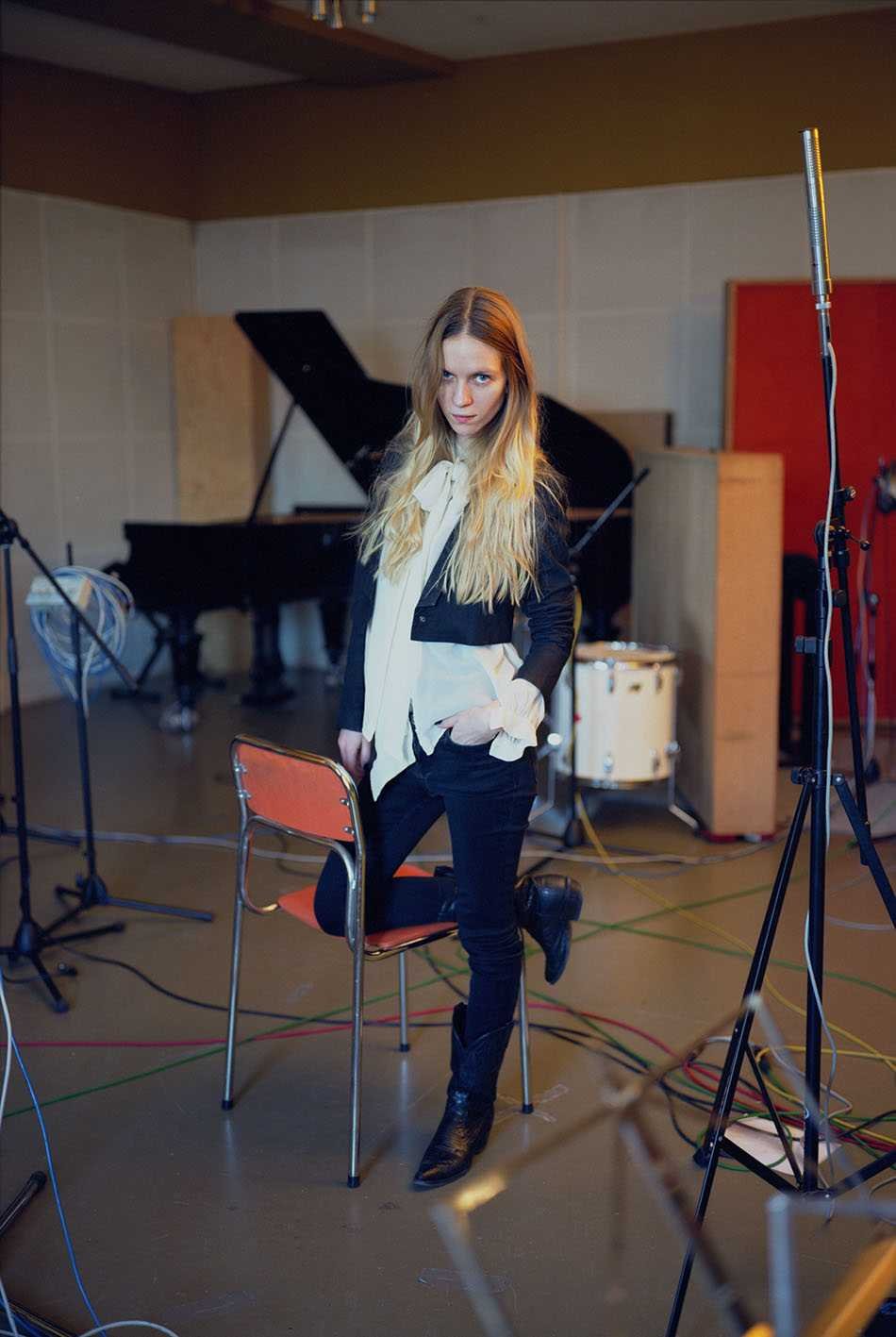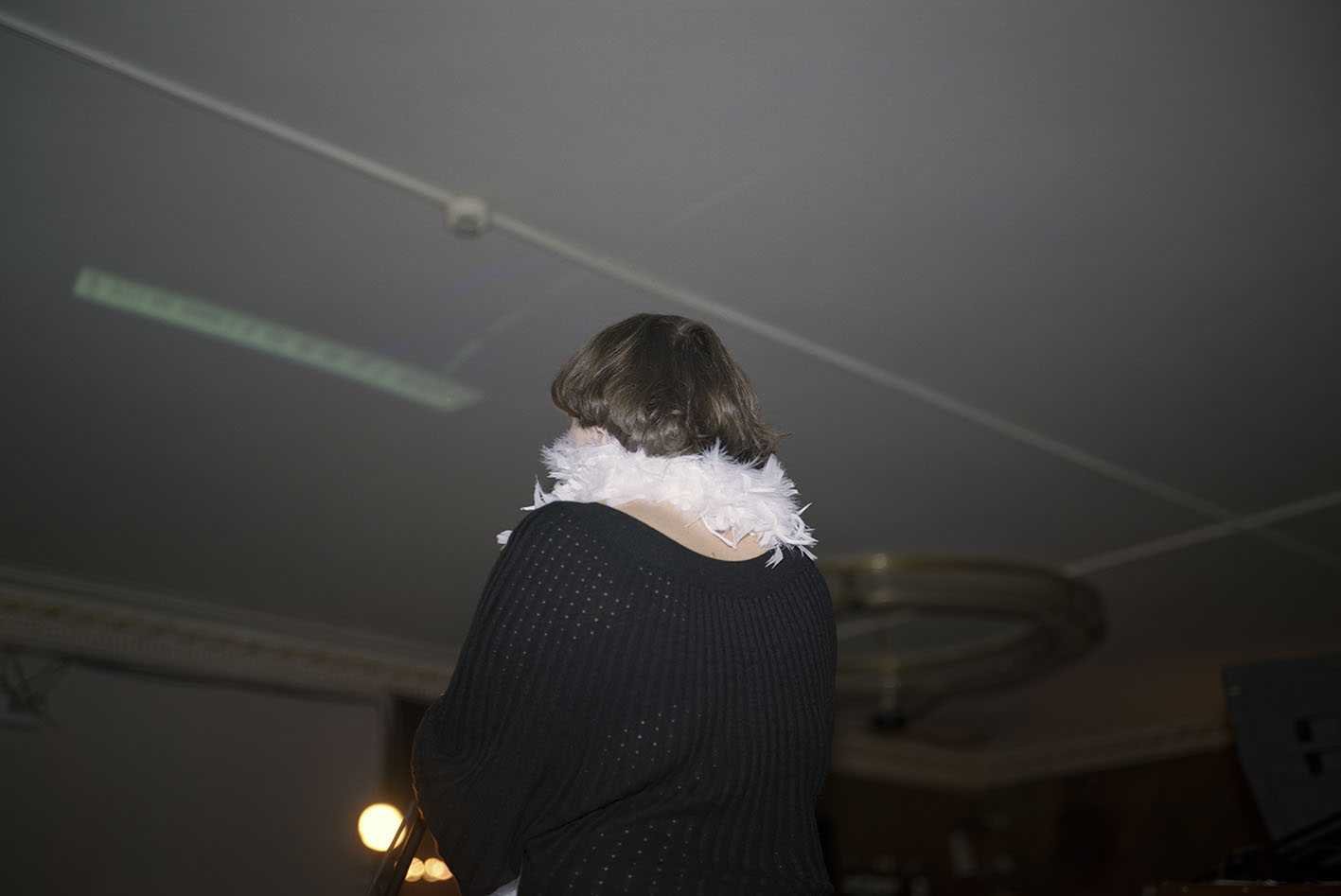 Lenuś
Lenuś
work in progress
A project about my daughter.
Next Project
Jason Honea